Venice, Italy, the enchanting "City of Canals," is a unique gem that has been luring travelers for centuries. While its romantic charm, exquisite architecture, and rich history are unquestionably captivating, there's one natural phenomenon that frequently leaves visitors in awe – acqua alta. For the locals, it's a part of daily life, but for tourists, it's a peculiar and often disconcerting experience. In this article, we'll delve into what acqua alta is, how it affects Venice, and the innovative MOSE flood barrier that aims to protect this iconic city. Furthermore, we'll address the looming specter of climate change, which threatens to exacerbate the phenomenon.
Understanding Acqua Alta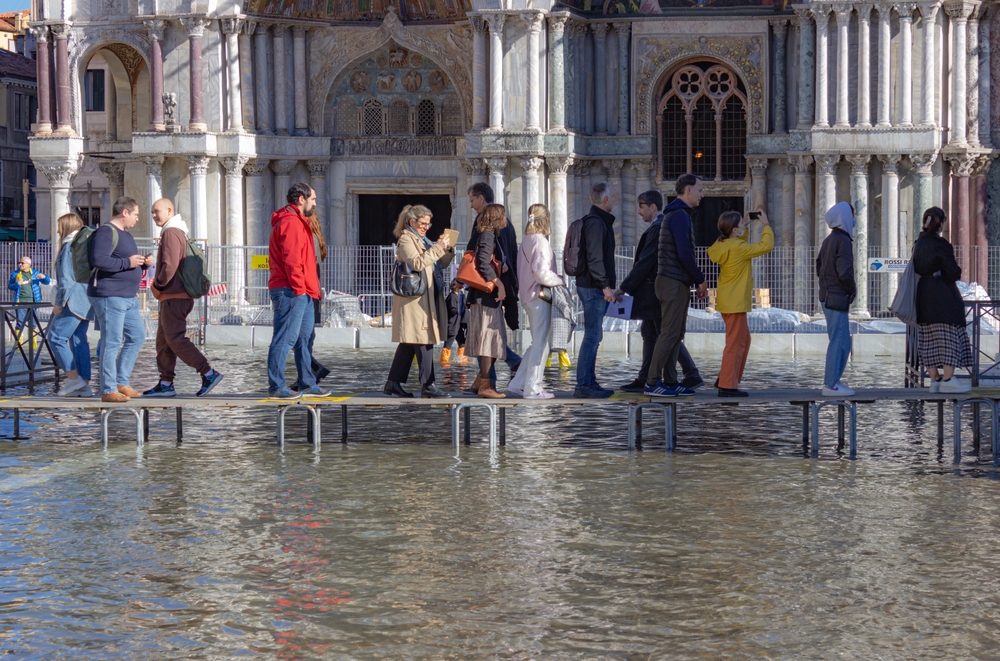 Acqua alta, or "high water," is a recurrent natural phenomenon in Venice where water from the Adriatic Sea invades the city, submerging its squares and pathways. It is an essential element of Venice's ecosystem, shaping its character and making it a truly unique destination. This phenomenon typically occurs during the autumn and winter months when a convergence of factors, including high tides, strong winds, and atmospheric pressure, come together.
For Venetians, acqua alta is a part of life, and they've developed a profound understanding of its ebb and flow. The locals take it in stride, knowing when to elevate furniture, don waterproof boots, and adapt to this aquatic environment. It's not uncommon to see raised wooden walkways, called "pontoon bridges," strategically placed in preparation for these events.
The Impact on Tourism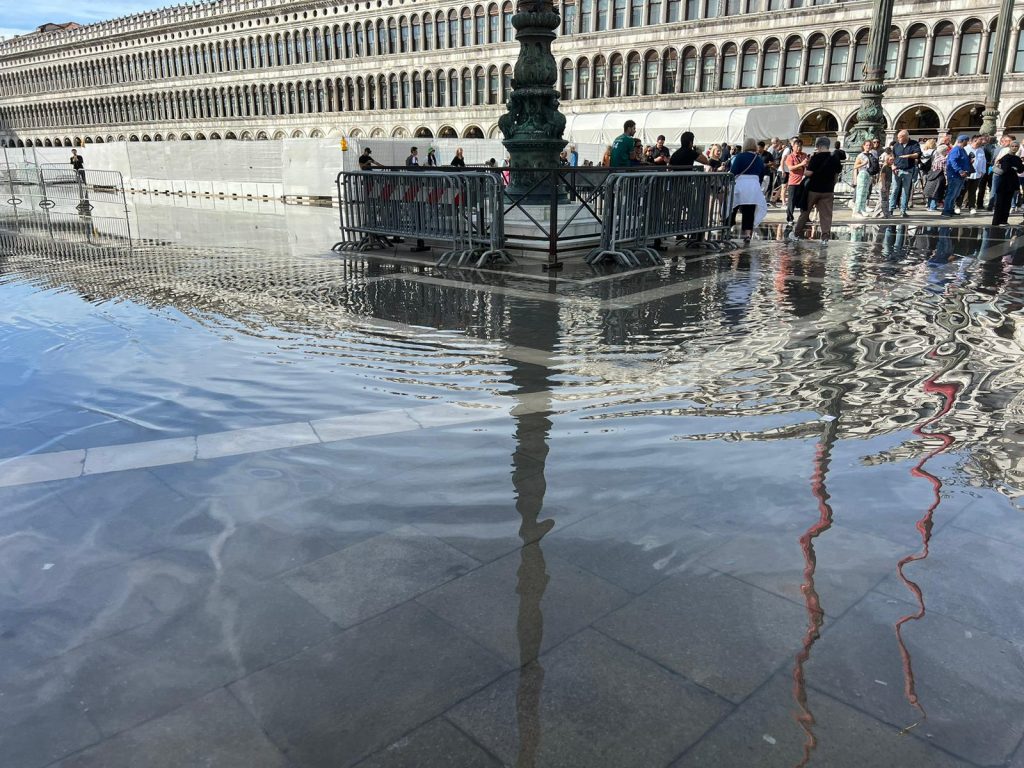 For tourists, however, acqua alta is often a bewildering experience. Imagine strolling through St. Mark's Square, with the majestic Basilica di San Marco on one side and the Doge's Palace on the other, only to find it knee-deep in water. The situation is surreal, and it can be challenging to reconcile the iconic beauty of Venice with the aquatic landscape that temporarily engulfs it. Many visitors are taken by surprise, and the sight of people wading through water with gondolas floating by leaves a lasting impression.
As a result, managing the impact of acqua alta on tourism has become essential for Venice. The city relies heavily on tourism as a source of revenue, and unexpected floods can lead to disappointment for visitors and potential economic losses for the local businesses that cater to them. To mitigate these effects, Venice has been implementing various measures, including the MOSE flood barrier.
The MOSE Flood Barrier
The MOSE project, short for "Modulo Sperimentale Elettromeccanico" or Experimental Electromechanical Module, is a colossal engineering effort aimed at safeguarding Venice from acqua alta. The project involves a series of mobile barriers placed at the entrances to the Venetian Lagoon, specifically at the three inlets: Lido, Malamocco, and Chioggia. These barriers are designed to be raised during high tide events, effectively sealing off the lagoon from the Adriatic Sea.
The MOSE flood barrier consists of 78 hinged steel gates, each of which can be raised or lowered. When high tides and storms threaten Venice, these gates are raised to create a temporary barrier, preventing the influx of seawater into the lagoon. The project's name, MOSE, alludes to the biblical figure Moses parting the Red Sea. While not as miraculous as the biblical event, the MOSE flood barrier is indeed an engineering marvel.
Implemented to protect the city from extreme high tides, the MOSE barrier serves as a vital defense mechanism against the periodic flooding of Venice. This ambitious project, however, has faced its share of challenges, including construction delays and environmental concerns. Nevertheless, it is a testament to human ingenuity and determination to preserve this cultural and historical treasure.
Climate Change's Threat to Acqua Alta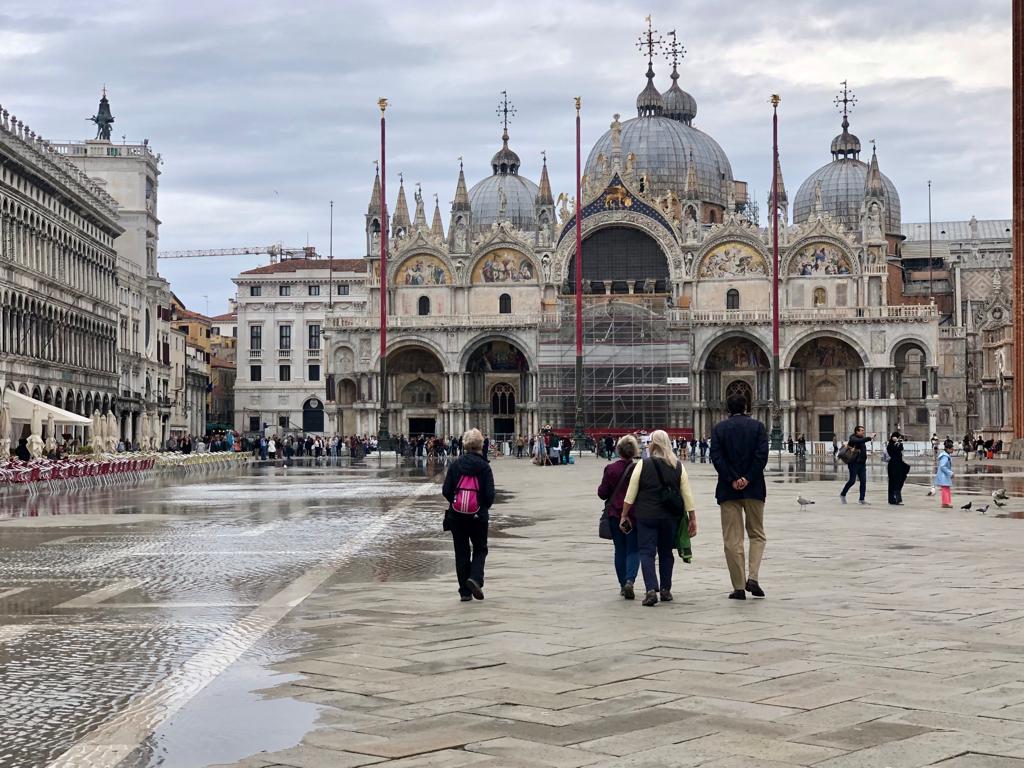 While the MOSE flood barrier offers a level of protection, it's important to recognize that climate change poses a significant threat to Venice's ongoing battle with acqua alta. Rising sea levels, a direct consequence of global warming, can exacerbate the frequency and intensity of high tides in the city. The MOSE project, designed with historical data in mind, may prove insufficient in the face of rapidly changing climate patterns.
Venice is not alone in facing the impacts of climate change. Coastal cities worldwide are grappling with the consequences of rising sea levels, increased storm intensity, and more frequent natural disasters. The necessity for sustainable, long-term solutions is more pressing than ever.
Conclusion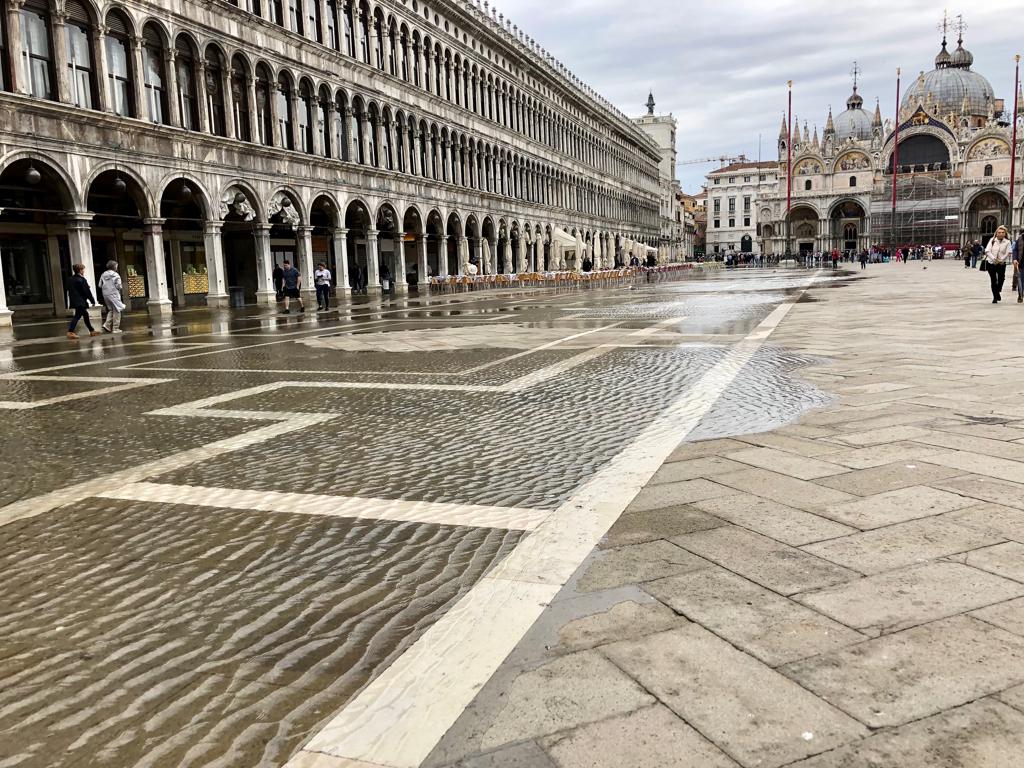 Venice's acqua alta, a peculiar and captivating natural phenomenon, is a testament to the city's unique character and resilience. While locals have learned to adapt to this regular event, tourists are often taken aback by the surreal experience of walking through flooded streets and squares. The MOSE flood barrier stands as a technological marvel, providing a degree of protection against high tides. However, the looming threat of climate change underscores the need for a comprehensive, global approach to safeguarding Venice and other vulnerable coastal cities. As we continue to face the challenges of a changing climate, it is imperative that we work together to protect these precious cultural treasures and the communities that call them home.