A delicious escape on a beguiling Venetian Island
By Barbara Redding, Guest Contributor
A sleek, mahogany water taxi sliced through the mid-morning fog in the Venetian Lagoon, delivering me and five friends into sunshine on the island of Torcello. Though I had visited Venice several times, this was my first stop on the island where the first Venetians fled ahead of invading barbarians in the 400s.
Despite a rich history, the northern-most island in the lagoon is mostly deserted today, with only about a dozen permanent residents, a handful of businesses, and the remnants of several crumbling monasteries. In warmer months, thousands of tourists still flock to the island to admire the Byzantine mosaics in Santa Marie Assunta, the oldest cathedral in the lagoon.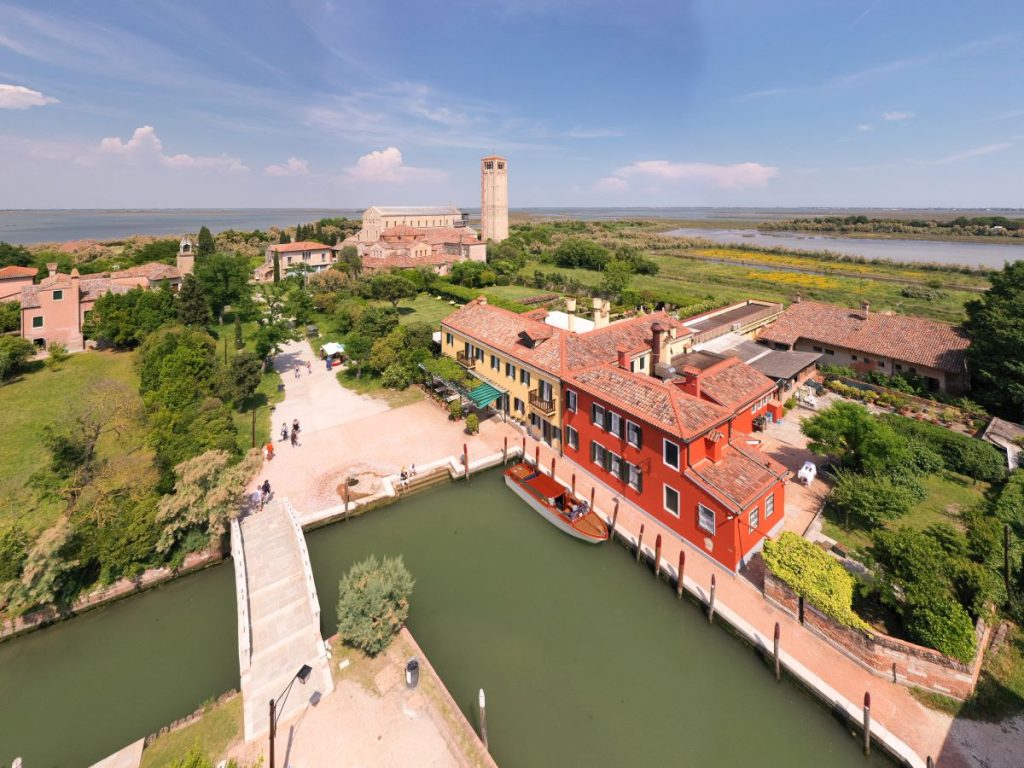 But on this chilly December day, only a dozen or so people strolled amid the melancholy ruins. Most, like us, were waiting for Ristorante Locanda Cipriani to open at noon for brunch.
History of Locanda Cipriani
The restaurant has an intriguing story of its own. In the 1930s, an ambitious young bartender named Giuseppe Cipriani turned a simple Torcello wine and oil shop into a small inn (locanda) and what is now a world-class restaurant.
Cipriani had already founded popular Harry's Bar near St. Mark's Square, but he was enamored with the tranquility and rustic beauty of Torcello, which is about 30 minutes by boat from Venice. Cipriani wanted to offer classic local dishes in a country lodge-like setting far from the frenetic pace of Venice.
Both ventures became haunts of the rich and famous, due in no small part to Ernest Hemingway, who spent months at the lodge in the late 1940s. When the acclaimed American novelist wasn't shooting ducks in nearby marshes, he was writing Across the River and into the Woods, which recounts an aging soldier's adventures on the Venetian islands.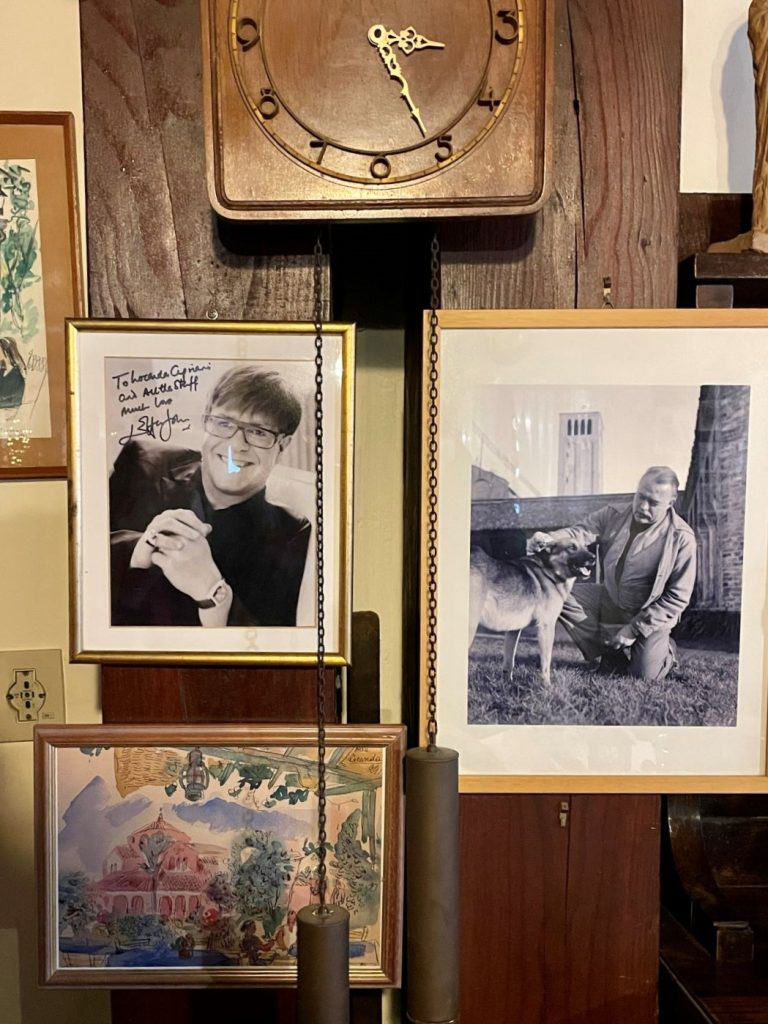 A photograph of the author with a favorite dog enjoys a prominent spot in the foyer of Locanda, but it is surrounded by more recent pictures of celebrities, including Elton John, George Clooney, and royals such as Prince Charles and the late Princess Diana.
Third-Generation Owner, Bonifacio Brass
Cipriani's grandson, Bonifacio Brass, owns the restaurant and adjoining six-room inn today. He does not mind dropping celebrity names, but he would rather talk about the restaurant and its food: the real reasons so many people return for brunch or dinner at Locanda whenever they visit Venice. Famous or not.
Housed in a modest, two-story building at the end of a canal, Locanda's charms are on the inside. A wood-burning fire blazed in an open hearth in the foyer on the day of our visit. Evergreen garlands and holiday lights draped the mantle. Antique plates adorned an old wooden kitchen hutch in the corner. Copper pots dangled from wood beams that support the ceiling.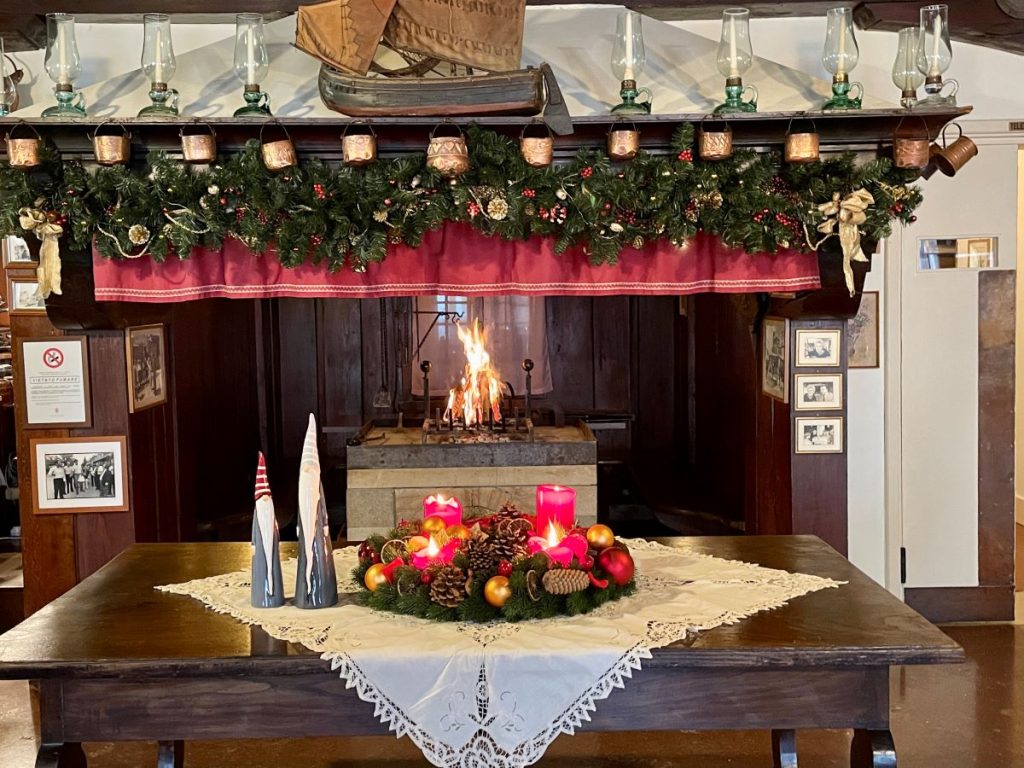 The warm, welcoming ambiance transported me to a rural cottage surrounded by windows. From our corner table, covered with a crisp white tablecloth, we could view the restaurant's garden as well as nearby church buildings. In warmer months, guests dine outside on a covered terrace, amid flowering plants and pomegranate trees.
It is an atmosphere designed for lingering and that is exactly what we did. First, we lingered over the menu and its many delectable choices, including Venetian classics that originated with the Cipriani family, and a well curated list of Italian and local wines. The signature house cocktail, of course, is the Bellini, a mix of fresh peach puree and Prosecco that Cipriani invented at Harry's Bar and named after the famous Venetian artist.
High-Quality Venetian Dishes
Where to start? We chose a local Prosecco to go with caprese salads of ripe tomatoes, buffalo mozzarella, and basil from the restaurant's garden. Then we filled the table with assorted pasta and main dishes to share, from creamy pasta carbonara, seafood risotto, freshly caught local fish, and a turkey breast stuffed with plums. All were excellently prepared and beautifully plated. Nothing but raves from our table for the food and attentive service.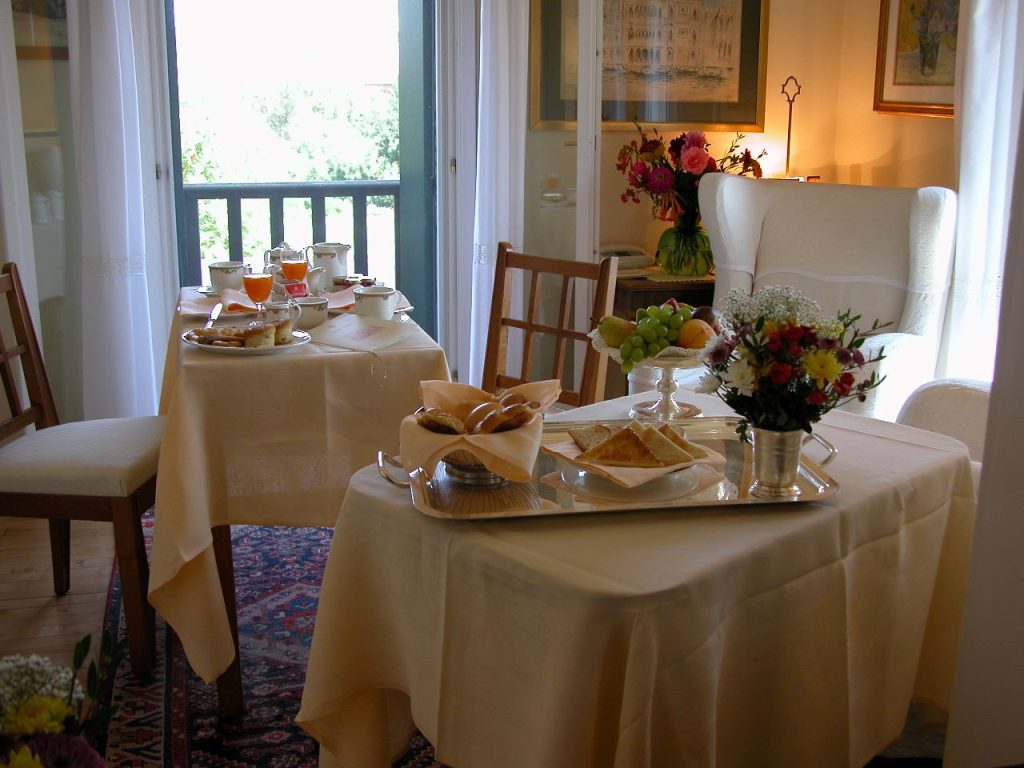 Selecting among the house-made sweets posed similar challenges, so we sampled tiramisu, cheesecake with wild berry sauce, and gelato, too, with our cappuccinos.
Curious to know more about the restaurant, I requested an interview with Brass. Smartly dressed in a sports coat and wearing a face mask, Brass graciously greeted me in the foyer with a fist bump. (Masks to prevent the spread of Covid 19 were mandatory in Itay in late December.)
Brass, 58, took over running Locanda in 1990 from his mother, Carla. He credits his family, particularly grandfather Guiseppe, for creating the old-world atmosphere and the simple, but high-quality Venetian dishes still served today. "This is one of those restaurants that people come back to because it is the same," he told me.
The Return of Tourists to Venice
Though Locanda was locked down like everything else in Italy for several months in 2020 due to the Covid pandemic, business increased steadily until late in 2021, when the omicron variant led to new mask requirements and proof of vaccination cards. Assuming Covid numbers continue to decline in 2022, Brass expects visitors to return to Venice – and Torcello.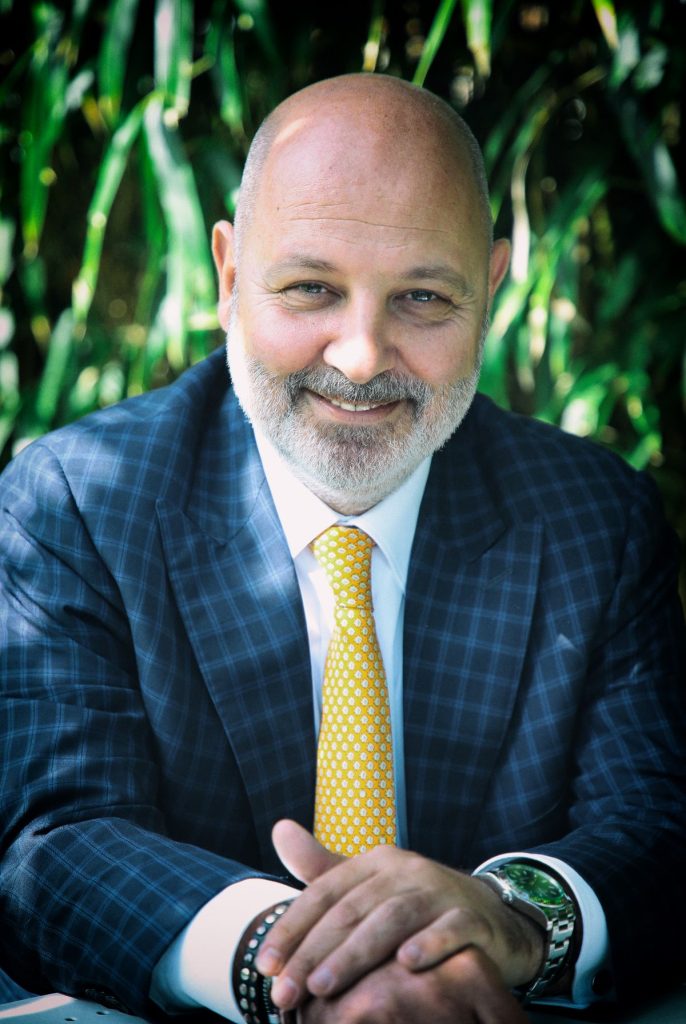 "Dining at Locanda is a tradition for many of our guests—it's what they do after visiting the museums, churches, and piazzas," said Brass. "Tourism has changed Venice, but not Torcello and not the restaurant."
Locanda's menu does reflect the seasons and what fresh ingredients are available, but several dishes created decades ago by the Cipriani family are always available. Classics include raw beef carpaccio with "Cipriani" sauce and a John Dory fish filet with a potato and rosemary cake named after Brass's mother. The restaurant's most popular pasta is still green tagliolini gratin with smoked ham and béchamel sauce that was a favorite when Brass was a child.
Experience a Simpler Time
And as long as he is in charge, Brass assured me that Locanda will offer guests a chance to experience a simpler time when food was prepared with traditional methods and served in the old-world atmosphere of a magical Venetian Island.
We were among the last to leave the restaurant. Thick fog covered the island; visibility in the lagoon was near zero as we boarded our private water taxi. Our driver was forced to cross the lagoon in the wake of a large vaporetto (public ferry boat) to return us safely to our hotel near St. Mark's Square.
Despite that harrowing ride, my brunch at Locanda Cipriani is a delicious memory of my escape to Venice during the Covid 19 pandemic. I'll be back.
For more information, visit: www.locandacipriani.com/en/restaurant/
---
Barbara Redding is a freelance travel writer in Austin, Texas, who has written about a Hindu wedding in Kolkata and snorkeling in Cuba's Bay of Pigs. Always in pursuit of adventure, she's also a new grandma who can't wait until her grandson has his own passport so she can take him to Italy next time. Find her stories on barbaraeredding.com.