Cinema Galleggiante: A Floating Cinema Opens August 27th in Venice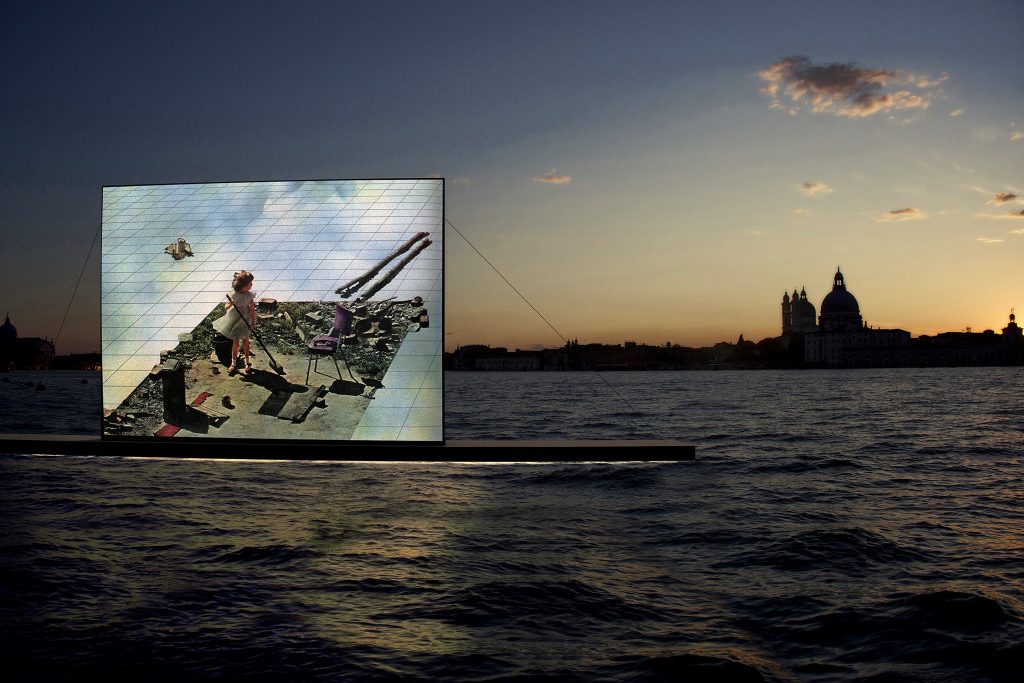 The Cinema Galleggiante | Unknown Waters takes place in Venice, from August 27th to September 5th . The event is a project conceived by Edoardo Aruta and Paolo Rosso (Microclima) and in collaboration with Ocean Space/ TBA21−Academy; Pentagram Stiftung and Palazzo Grassi; Punta della Dogana – Pinault Collection.
The theme for this floating cinema is "Unknown Waters," where film creators and audience alike can rethink Venice from the perspective of the lagoon.
The film festival will be a program of select creators including: Antoni Muntadas; Eames Office; Lina Wertmüller; Mariano Fortuny y Madrazo; Peter Brook; Peter Greenaway and Michael Nyman; Superstudio; Werner Herzog; and Zbigniew Rybczynski.
Additionally, international artists include: Giorgio Andreotta Calò; Jennifer Baichwal & Edward Burtynsky; Petrit Halilaj and Alvaro Urbano; Pierre Huyghe; Margarida Mendes; Mariateresa Sartori, and Melissa McGill.
Plus, there is an extensive list of selected artists and filmmakers that work in and around Venice including: Nicola Baratto and Yiannis Mouravas, Sergio Bertani, Antonella Campisi and Daniele Zoico, Daniele Costa, Andrea De Fusco, Etimo Production, Valentina Furian, Furio Ganz and Matilde Sambo, Johannes Menghi with Tommaso Bagnati and Francesco La Porta, Giovanni Pellegrini and Caterina Erica Shanta.
Artistic Programming
Cinema Galleggiante will offer a diverse series of artistic events, including:
The first evening will open with Ulisse Trabacchin who is the "Associate Chorus Master" of the choir at the Teatro alla Scala in Milan. He will improvise on the piano accompanied by images shot by Mariano Fortuny y Madrazo in the early 1900s;
Next, the lanternist Gianni Trotter will use a magic lantern from the late 1800s and lead the audience through a pre-cinema show based on traveling and exploring unknown places. Curated by the Gli Impresari collective;
The V.E.R-V. group, established on the Giudecca in 2019, will offer a musical performance at sunset.
The schedule also includes a presentation by Professor Sara Marini from Iuav University of Venice entitled Vesper: Peripheral glances of Venice. The writer Alberto Toso Fei will contribute with a piece entitled Stories at dusk.
Culinary Excellence
Catering for this event is a partnership between Hamed Ahmadi's Africa Experience and Marco Bravetti's TOCIA! The first, a group of migrants who recreate recipes of the diaspora. Secondly, an experimental platform for social gastronomy.
Water's Potential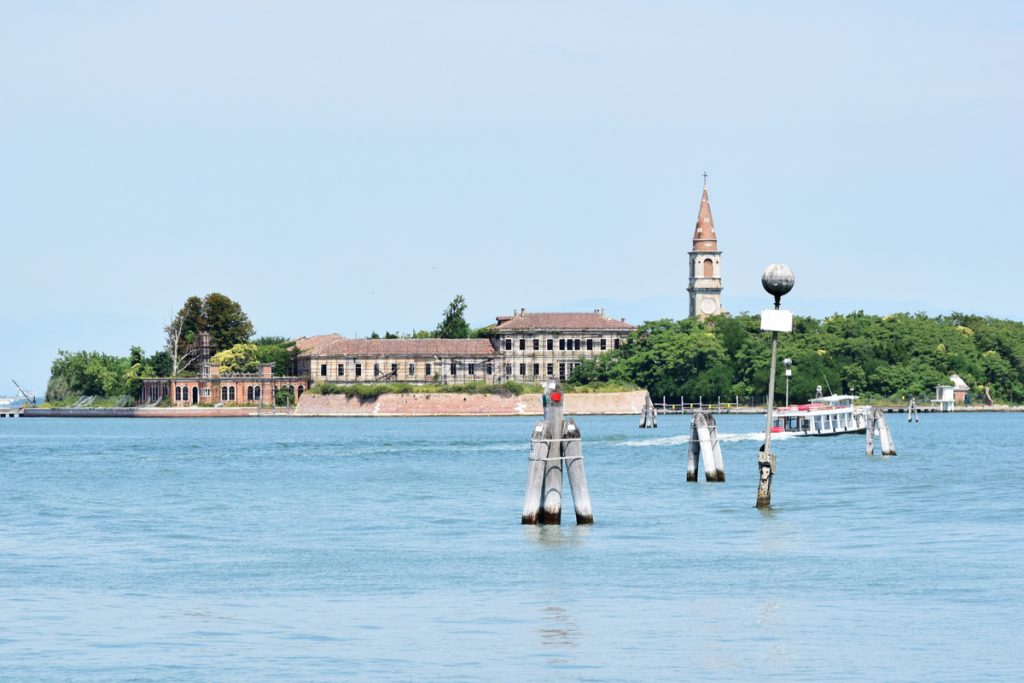 Water is a dichotomy. First of all, it's unstable and unpredictable. Second, it's a constant and life force. Today, we face many uncertainties — or one could say unchartered or "unknown waters."
Venice is no stranger to this fragile relationship between humans and the environment. Poveglia and other Venetian islands were used as plague quarantine stations or "lazaretti," from 1793-1814.
Cinema Galleggiante aims to stimulate dialogue beginning in Venice as a catalyst for experimentation and new ideas. Navigating through "unknown waters" is a conversation that will begin in Venice. However, the dialogue has the potential to create global ripples.
Information
Cinema Galleggiante | Unknown Waters
August 27, 30, 31; September 1, 3, 4, 5, 2020
From 7pm to 11pm
Giudecca, Venice
Free event. Reservations required via www.cinemagalleggiante.it starting from August 20th. For members of the public without access to a boat, contributions towards the boat transfers will be expected.
Read about more events taking place in Italy here and subscribe to Live in Italy Magazine for the latest news on cultural events!