Discover a Hidden Italian Gem
Spring is one of the best seasons to visit Italy! If this destination is on your bucket list, don't miss the first edition of Tuscia in Fiore. During the month of April in some pretty villages in the province of Viterbo, this flower festival will take place.

Tuscia in Fiore is an annual festival that involves some municipalities with their young mayors, as well as various associations; artists of all kinds; and many hardworking volunteers. It is an extraordinary and unique event, partly financed by Lazio Region.
Giulio Della Rocca of Viterbo (who lived in Los Angeles for over 30 years), is the creator and founder of the Tuscia in Fiore project. However, his idea of decorating historic centers with beautiful temporary gardens is not new. San Pellegrino in Fiore, another local festival, inspired him.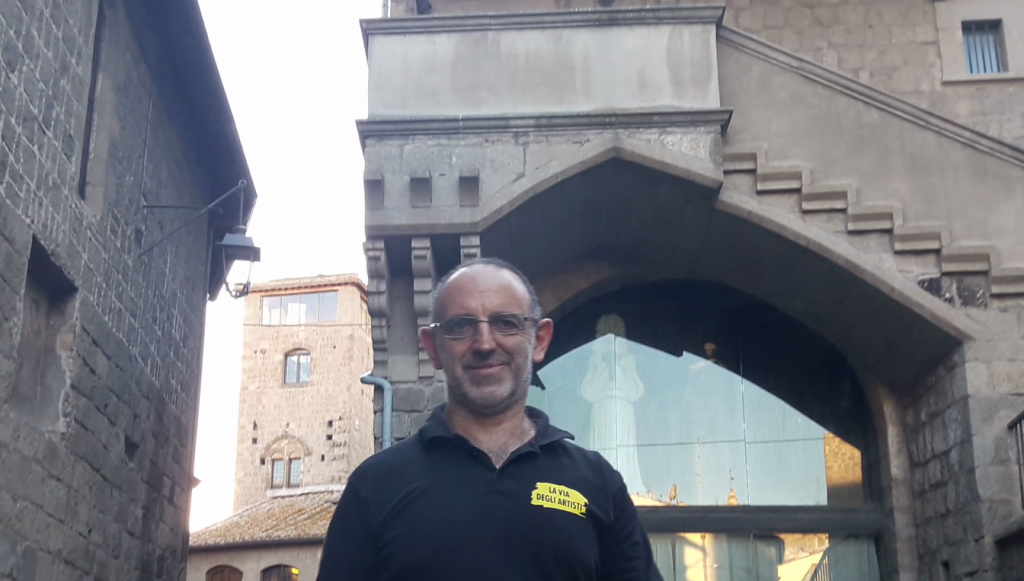 Some History
In fact, back in 1987, the market exhibition of plants and flowers was organized for the first time in the historic center of Viterbo. It took its name from the oldest and most well-preserved medieval square in Europe, namely San Pallegrino. Over the years, this local event has transformed into a large festival capable. It attracts up to 60,000 people from all over Italy. Unfortunately, due to various obstacles, San Pellegrino in Fiore ended after its 33rd edition.

Giulio thought that the time had come to re-launch this festival . He relocated it to some small towns in the Viterbo area. Another step forward of this new project, compared to past editions, was the adopting of a broader vision based on networking and internationalization. Tuscia in Fiore, in fact, was also born with the aim of attracting international tourists to Tuscia. People in search of authenticity and slow life, off the main tourist routes.
Gray Stones and Colorful Flowers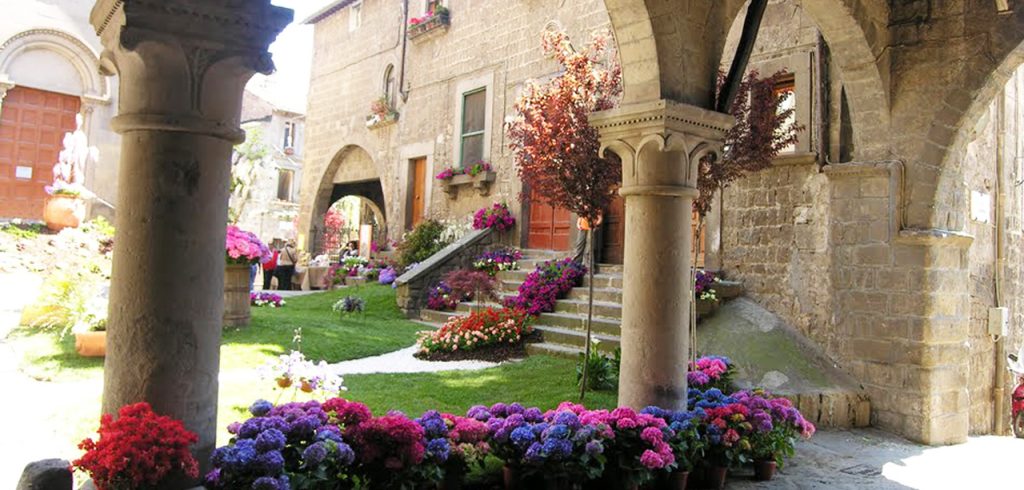 The most characteristic aspect of the villages of Tuscia is the beautiful gray stones. They are used to build castles' houses, fountains, and walls which gives a unique and wonderful identity to this area of northern Lazio. This stone, called peperino, is the result of ancient volcanic eruptions. It, therefore, represents the ideal background for setting amazing scenarios made of floral compositions and ornamental plants.

There is in fact a magical contrast between the fragile and colorful flowers with the solid and gray stones. The intent is to transform each village into a small and suggestive wonderland.
Attend Every Day!
Ralph Waldo Emerson said, "It is not the destination. It's the journey." We can say exactly that about the Tuscia in Fiore project. The whole organization is made up of many people who volunteer to make this great festival possible. All together they are enjoying every single step leading up to the final destination, which is the event itself. The vibrant collaboration creates feelings of joy and happiness among the participants. Furthermore, social media allows many more people to ideally be a part of this great team.

You can watch short, live streamings of the festival. Plus, slogans encourage everyone to work with enthusiasm and commitment: "Full speed ahead!" and "Spring arrives early in Tuscia".
There is also a 30-minute live-streaming podcast called, "The Best-Kept Secret in Italy, Tuscia". It takes place every Wednesday at 9:30 pm (CET). The show hosts Americans who share their experiences in Tuscia and are having a good deal of success in the United States with views ranging from 20,000 to 28,000 for every single episode.
Festival Activities
The villages involved in Tuscia in Fiore Festival are: Bassano Romano, Villa San Giovanni in Tuscia, Bomarzo, Onano and Valentano. Every weekend in April, one or two of these villages will host thousands of flowers and countless activities. You can enjoy, such as: art exhibitions, concerts, treasure hunts with prizes, and workshops for children. Plus, join rallies of the most representative icons of Italy: Vespa (dreaming La Dolce Vita) and Fiat 500.
Visitors also participate in outdoor activities such as hiking, biking, and horseback riding. And, if you are a reading lover, street libraries will allow you to add or take books to share your knowledge.
Last but not least, you can taste traditional dishes, prepared with delicious local organic products. Lots of great food and wine to celebrate your Tuscia experience!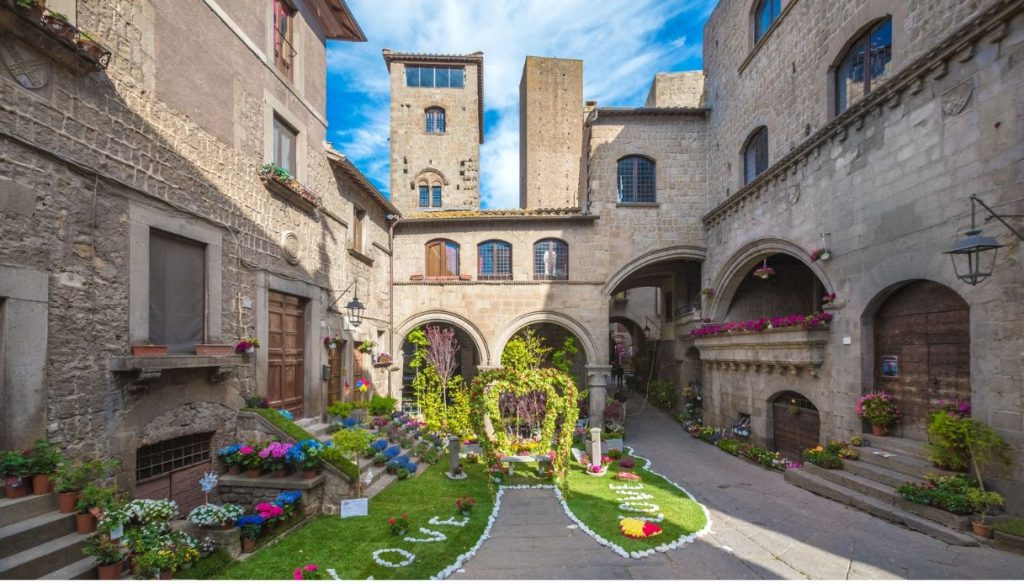 Unique Towns
The towns of the festival are unique because they are different in beauty, history, traditions, dialects, and typical food, and wine products. However, despite their diversity, they all share the same "Slow Life" philosophy. In fact, in these small villages, life flows at a different speed. It's always possible to have coffee with an old friend or take a moment to chat with someone you've just met.
They also share the same curiosity: their mayors are among the youngest in Italy. They are part of a new generation of more international political figures, decidedly eco-friendly and with a green vision.
Sustainable Tourism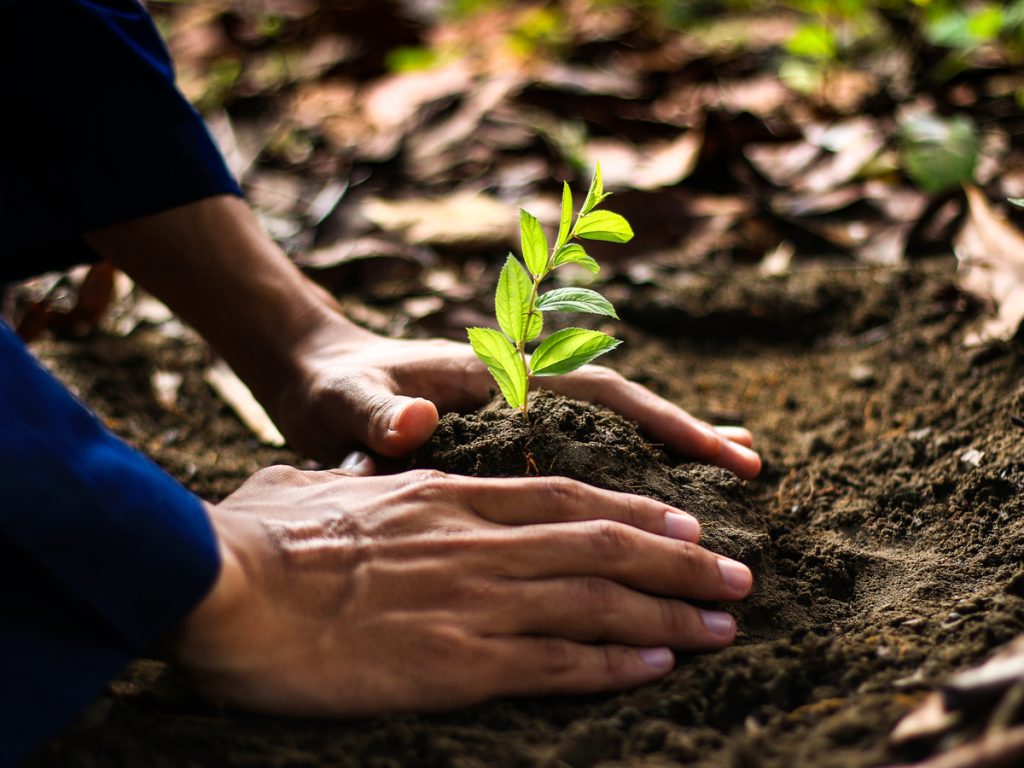 Tuscia in Fiore is not only flowers, fun, and good food. It is also a project with a specific commitment to sustainable and ecological tourism.

For this reason, Giulio Della Rocca has launched a solidarity activity called Passeggiando piantando (Strolling planting). This effort allows you to plant your tree on a plot of land assigned by the municipality. Giulio took inspiration from a personal experience he had in Japan, the birthplace of his wife. He has planted a cherry tree as a symbol of connection with that country.
You too can create an ideal bond with Tuscia just by planting your tree in this land. This bond will be a great reason for you to continue visiting Tuscia!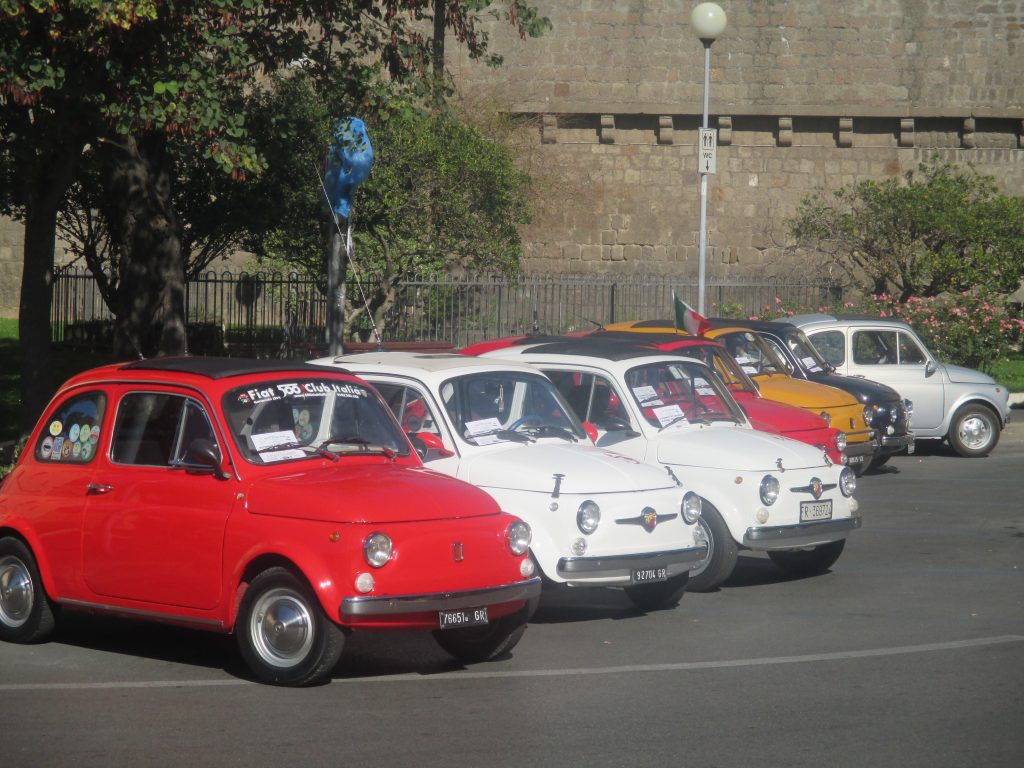 ---
Schedule of the Tuscia in Fiore Festival
Bassano Romano April, 2 – 3
Villa San Giovanni in Tuscia April, 9 -10
Bomarzo April, 16 -17
Onano April, 23/24
Valentano April, 23/24
www.tusciainfiore.it | @tusciainfiore