Top 7 Ways to Discover Regional Italian Food in Tuscia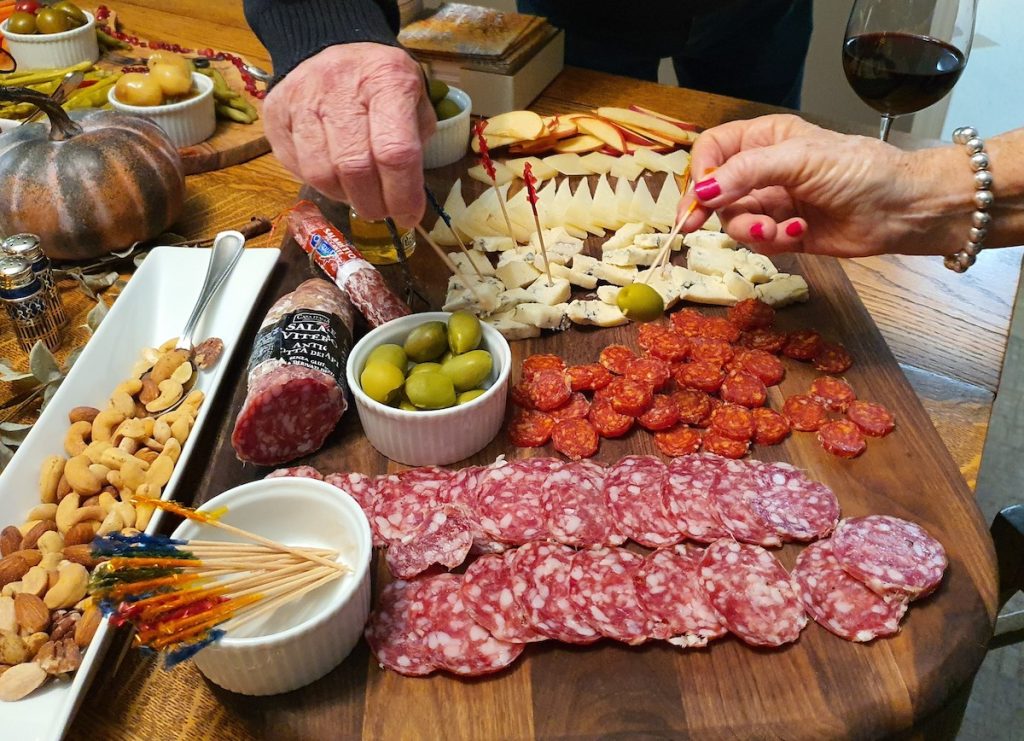 The value of a journey is also appreciated through the tasting of typical local products combined with traditional cuisine. For lovers of good food, Italy is certainly one of the best destinations. Perhaps, not everyone knows that each region of the peninsula boasts its own food and wine identity that varies greatly from north to south. When visiting northern Lazio, you will be surprised by the food and wine in Tuscia and the variety and freshness of every single product.  One of the secrets that makes Tuscia a land of culinary excellence is its soil of volcanic origin, very rich in minerals and nutrients.
Giada Terenziani, a local scholar of history and landscape architecture, also revealed that the delicacy of Tuscia food has very ancient roots. In fact, the Etruscans (a civilization between the 9th and 1st centuries BC) had chosen this area of central Italy, where they cultivated lands and produced wine, for its fertility. They had a great passion for food, as evidenced by the painted tombs in Tarquinia, depicting banquets full of delights. It seems that this Etruscan passion for food has been handed down in the DNA of the inhabitants of this area who still love to serve many courses at every meal.
Food as cultural exchange
There is no doubt that food also represents the cultural identity of a place, which is why sharing food is one of the best ways to experience cultural exchange. Furthermore, the bond between people from different countries also passes through the sharing of food and wine at the same table, as a synonym for alliance and peace. This concept is fully embraced by Italian Human Connections (IHC), a local association that is committed to promoting international cultural exchange in order to develop hospitality, friendship and human connections.
This association also aims to invite people from all over the world to visit Tuscia, considered one of the best-kept secrets of Italy. Indeed, hilltop villages, mountains, lakes, coastal beaches, and hot springs combined with an abundance of legendary food and wine make Tuscia one of the best off-the-beaten-track destinations.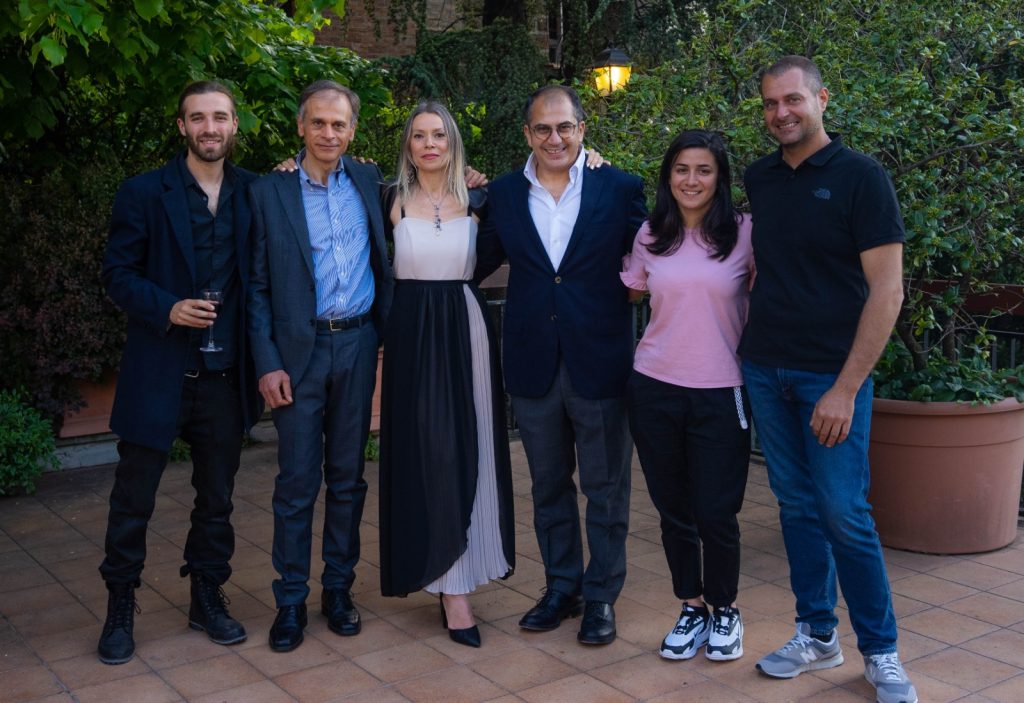 The Tuscia in Fiore festival in April 2022!
The delicacies of local food and wine products will be celebrated during the first annual edition of Tuscia in Fiore.  It will be a wonderful traveling exhibition of multicolored flowers that will decorate the gray stones of the houses of some towns in the province of Viterbo. A great festival with art exhibitions, concerts, treasure hunts, cooking classes, and much more. A real treat, not to be missed, for all lovers of hidden Italy and local organic food and wine.
Last November, IHC, invited people from the United of States to participate in this unique festival. We left for Nebraska and Colorado with a bunch of tasty food and wine products purchased directly from a large local cooperative. It boasts more than 150 member producers such as: farmers, producers of wine, dairies, extra-virgin olive oil, and so on.
These products ended up on American tables, beautifully decorated for Thanksgiving. In Omaha, Lincoln, Ogallala, and Denver, many families and local communities welcomed the members of the association with warmth and joy. Together, we celebrated the values of friendship and cultural exchange and through the sharing of tasty food and wine. Tuscia products were shared together with delicious American dishes served on wonderful tables set with pumpkins, candles, flowers, and lace. This US experience culminated on Thanksgiving Day. Typical dishes of the most important American holiday were united with the flavors of Tuscia. A triumph of emotions and so much to be grateful for!
Where the high-quality Tuscia food and wine products come from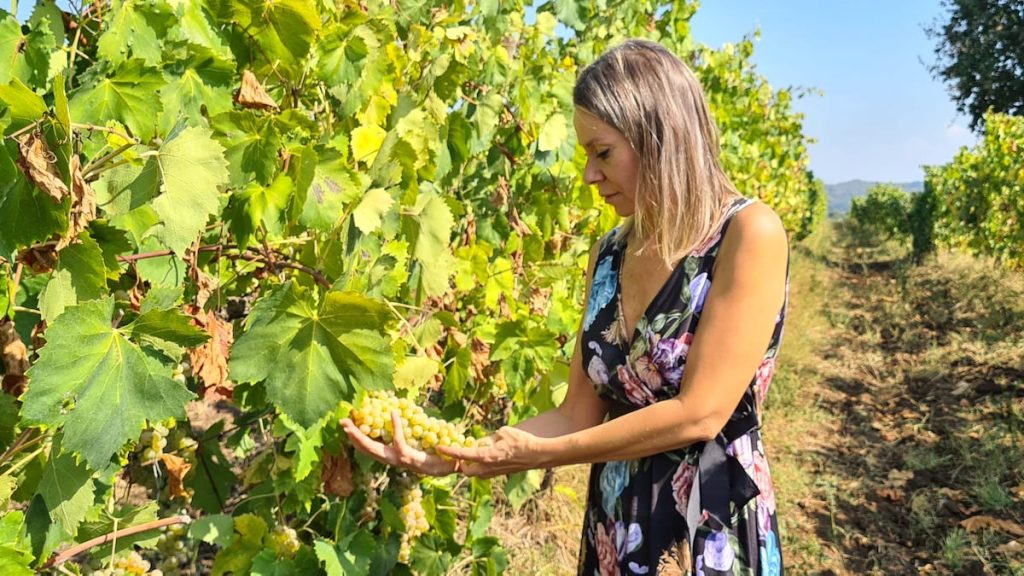 To experience Tuscia through the most authentic and genuine local food and wine, it is really important to buy where locals do it. According to Stefano Pallotta, "organic" and "short supply chain" are the keywords.
Food is organic when grown without the use of synthetic chemicals, such as human-made pesticides and fertilizers, and does not contain genetically modified organisms. The short supply chain, on the other hand, is characterized by a small and limited number of steps in production–from land and stables to food shops.
Zootecnica Viterbese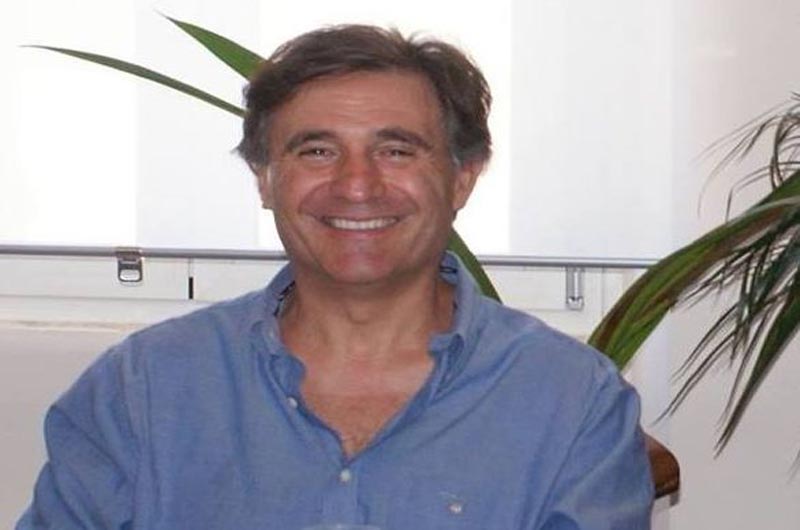 Stefano Pallotta is the Managing Director of Zootecnica Viterbese–one of the most important cooperatives of agricultural and livestock producers. It was established  in Tuscia in 1974. This cooperative now boasts 168 member producers, 50 employees, and a large number of retail outlets. It was created to economically protect the members and guarantee customers a controlled and quality product.
Pallotta adds that, whether you are a resident or a visitor, you should pay attention to the product labels that track all the processing stages that the product undergoes before being sold to consumers. It is also important to know how cattle are fed. For this reason, the cooperative also supplies controlled feed in respect of the environment and animal health.
But what makes the food and wine products of Tuscia truly extraordinary are the people who work in small local farms cultivating fields and raising animals. They put passion into every single product. Moreover, there is a concentration of love for the land of Tuscia. Find it in: every drop of extra virgin olive oil or wine; small piece of mozzarella or salami; meat; milk; legumes; hazelnuts; chestnuts; honey; and so on. Some jams are made by the Trappiste nuns of Vignanello with the fruit they produce in their monastery.
Some small farms organize workshops to involve visitors in the entire production process of wine; extra virgin olive oil; cheeses; jams; and so on. There will also be food and wine tastings and a small take-away package with the product obtained.
Attending these labs is also a good way to appreciate the value of local products. Even more, establish human contact with producers, and better understand what is behind a product's label.
Healthy eating
Good food is also synonymous with good shape, and health–why you shouldn't forget to eat healthy even on vacation. The Mediterranean diet advises organic food, seasonal fruits, and extra virgin olive oil. These ingredients are the basis of local cuisine. Find them in traditional Nonna's recipes and sometimes revisited with elegance and taste by great chefs in Tuscia restaurants.
7 Tips
So what are you waiting for? Come and visit Tuscia and make your travel experience fantastic by tasting the local food and wine products. Here are 7 fundamental tips:
1) In April 2022, enjoy food and wine with the locals at the Tuscia in Fiore Festival;
2) Buy organic and short-chain food;
3) Bring some Tuscia products with you to share with your friends from your country;
4) Pay attention to the product label;
5) Join workshops on small farms;
6) Taste local food with traditional recipes;
7) Give a contribution to the local economy and support an environmentally-friendly tourism.