Did you watch Stanley Tucci's Searching for Italy on CNN? Did you fall in love with Stanley Tucci—and Italy—as he ushered us through field, farm, cafe, and factory? Or, did you learn something new about Italian food from Tucci's culinary tour of six regions of the country? Let's look at a few things you may have missed during the show.
Regional Cuisine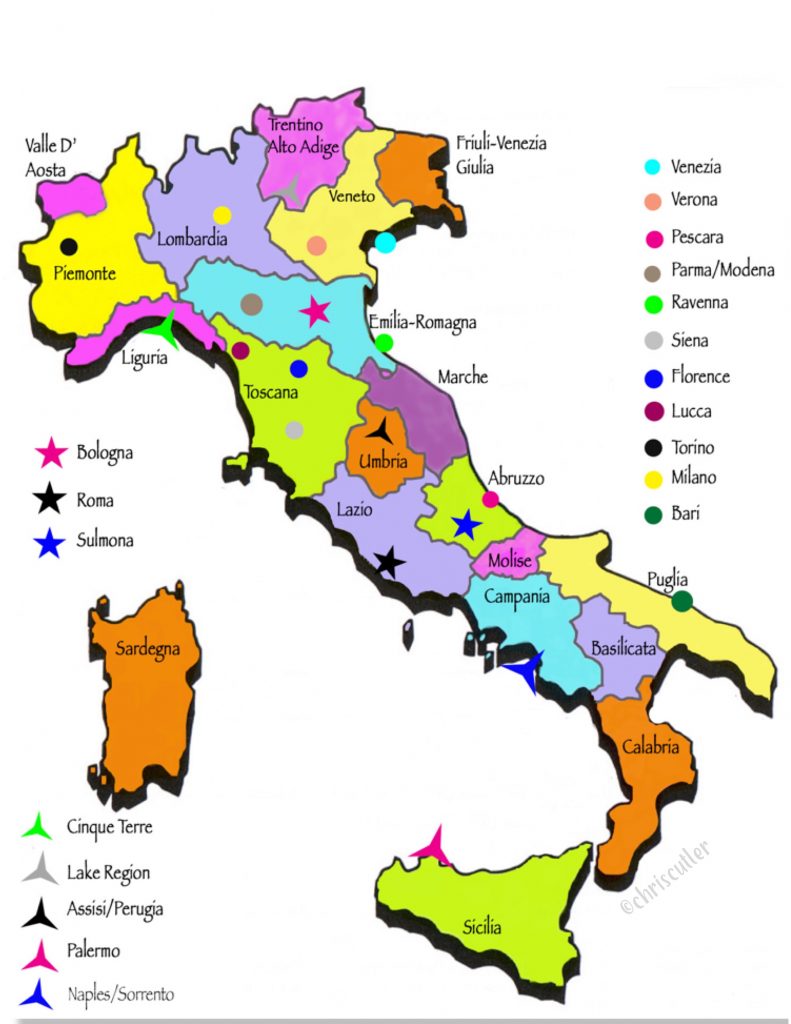 Tucci states that Italian food, if you can say there is such a thing, is a diverse cuisine. There are 20 regions (or states) in the country, and each one has its own recipes, products, flavors, etc. The history of the country affected the evolution of Italian cuisine. Consider that the Italian peninsula was a conglomeration of independent city states until 1871, and the invaders of the peninsula influenced the cuisine of the particular area they occupied.
You may have noted that while in Milan (Lombardy), Tucci enjoyed cotoletta all Milanese (a veal cutlet coated with egg and breadcrumbs and fried in butter), a dish similar to the Austrian schnitzel (which is fried in lard). In Sicily, Tucci ate pasta alla Norma, a combination of tomato sauce and cheese with eggplant, a vegetable introduced to the island by the Arabs. Influenced by the French, regions in the north cook with butter while those in the south use oil.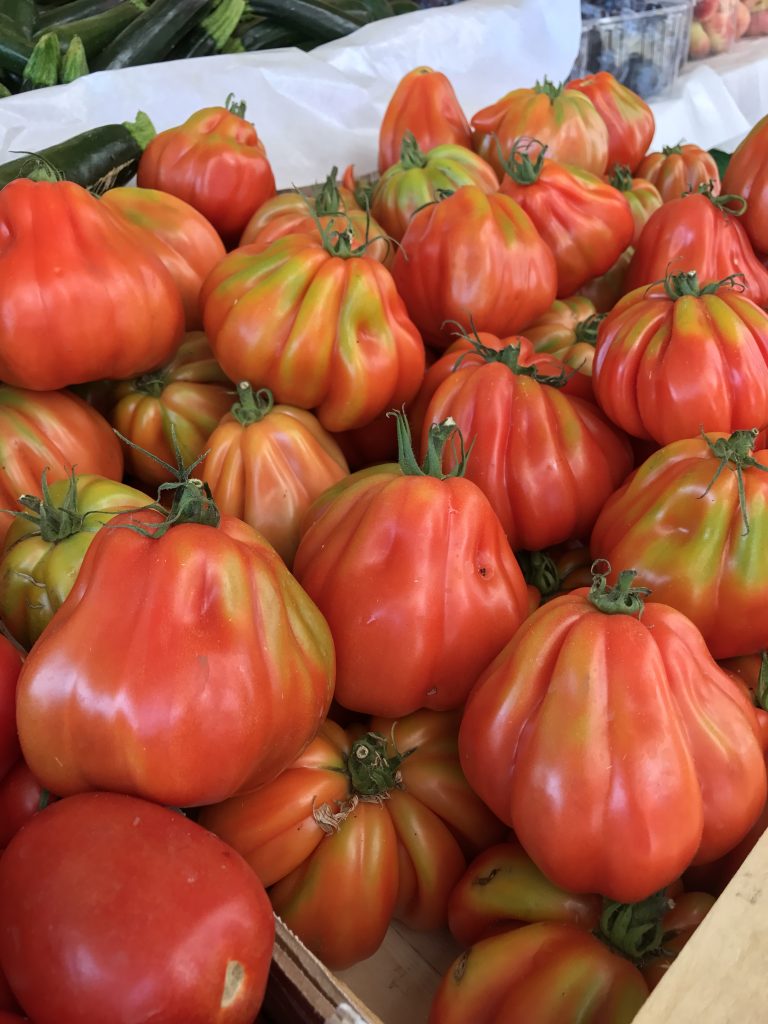 Even the tomato, the iconic ingredient in so many Italian dishes, was not indigenous to Italy. Brought to Italy by the Spaniards in the 16th century, tomatoes became a central ingredient of Italian cuisine in the 19th century.
San Marzano Tomatoes
Speaking of tomatoes, Italian chefs and cooks love San Marzano tomatoes, a variety of plum tomatoes. While San Marzanos do grow outside of Italy, there is only one place that grows the "real" thing. Tucci visited the birthplace of San Marzano tomatoes, the Agro Sarnese Nocerino, an area in the shadow of Mt. Vesuvius and near the Sarno River. The volcanic soil in the area produces a sweeter, less-acidic tomato, and the ones grown there have the DOP (Denominazione d'Origine Protteta) designation.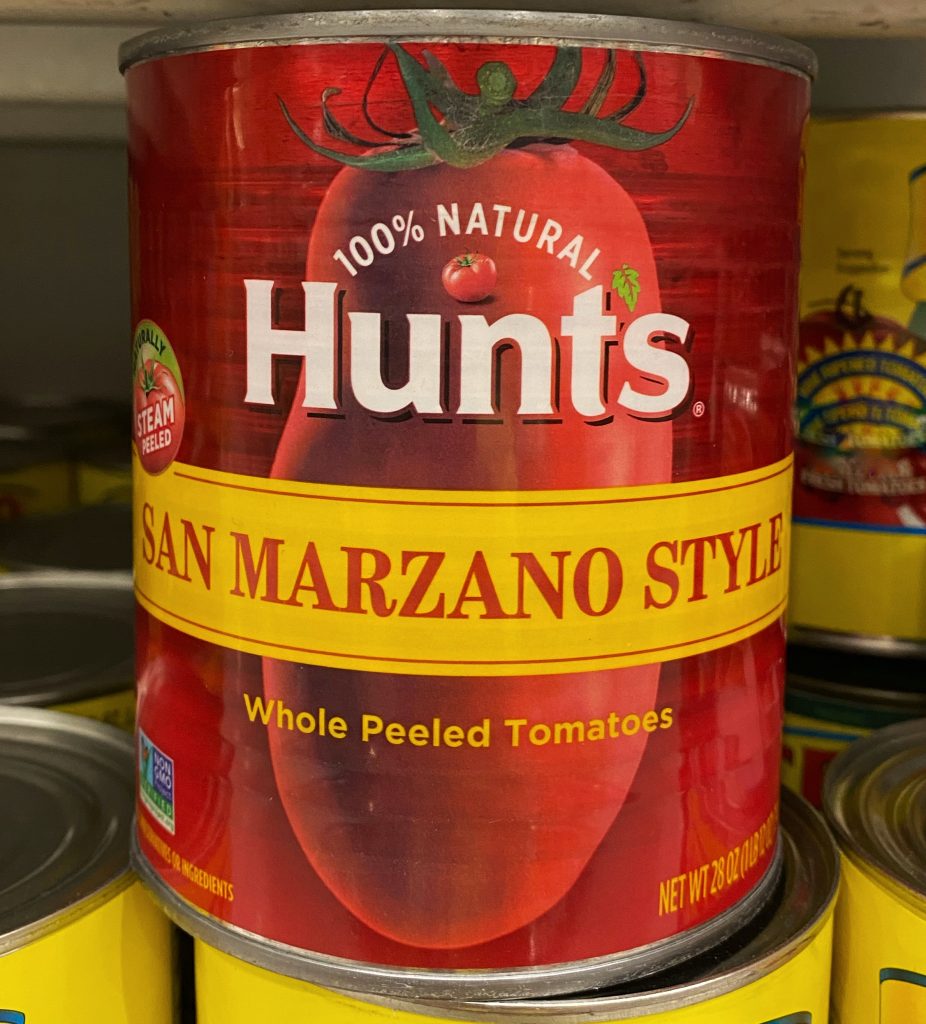 The DOP designation means Protected Designation of Origin. In other words, the Italian government certifies that the product—from production to packaging—has followed strict guidelines. If you want to cook with the true San Marzano tomatoes, check the labels on the cans for the DOP. Without that designation, you are not getting San Marzano tomatoes from the Agro Sarnese Nocerino.
Garlic
I constantly fight a battle with non-Italians who think all Italian food is loaded with garlic. Yes, Italians do use garlic in their cooking, but they use it in moderation to add flavor to the dish and not overpower it. Many Italians cook it as my grandmother did: They add a garlic clove to olive oil and warm it to release the subtle perfume and flavor. They then remove the clove and continue cooking. Some recipes do not even call for garlic.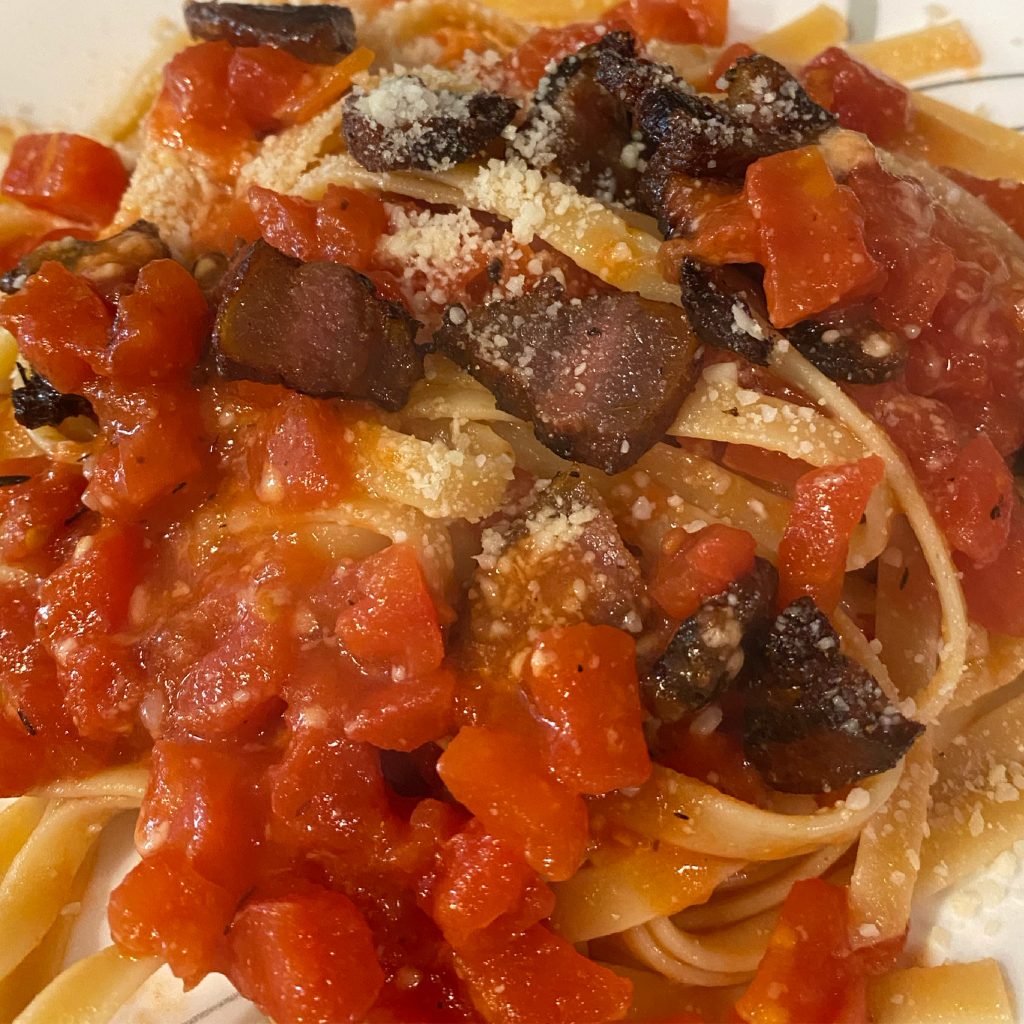 Take the four pasta dishes Tucci ate in Rome. There was not a clove of garlic—or onions, for that matter—in site. Pasta alla Gricia, Pasta all'Amatriciana, Caccio e Pepe, and Carbonara are all simple and delicious as they are.
Spaghetti Bolognese
Spaghetti Bolognese does not exist in Italy. If you saw Tucci devour Tagliatelle Bolognese or al Ragu, you might have noticed that the dish's pasta was a wide noodle (tagliatelle). Moreover, what covered it was not soupy tomato sauce filled with ground beef.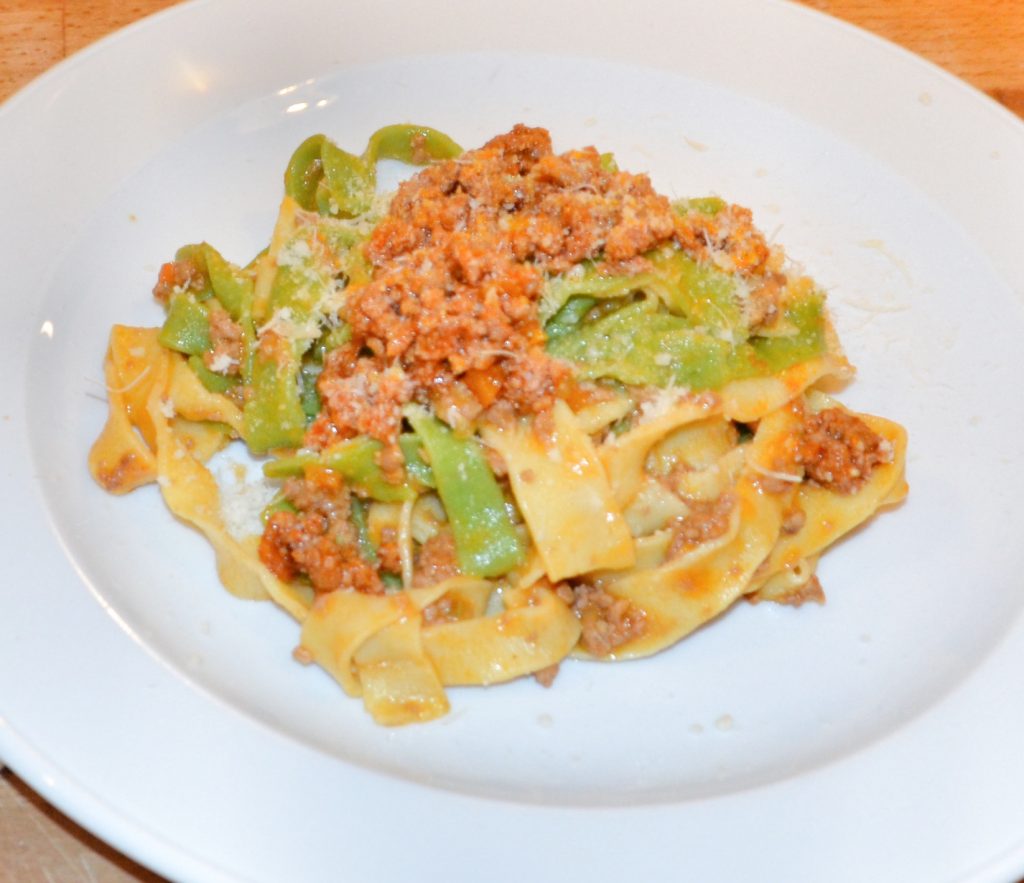 Tagliatelle Bolognese is a mix of finely diced carrots, celery, and onions; pancetta (Italian bacon); and ground veal or beef. There's very little tomato in the dish, maybe a tablespoon or so of tomato paste just for flavor. Because this heavy sauce needs a pasta that is wide enough to hold it, Italians serve it over tagliatelle, a pasta that is about .25-.33 inches wide.
Balsamic Vinegar
Balsamic vinegar is a popular ingredient in many foods. Slightly sweet yet tart, balsamic vinegar has become a key ingredient in salad dressings and marinades in particular. Tucci visited Acetaia Giusti, one of the oldest producers of balsamic vinegar in Modena. As you probably noticed, there is a big difference between the vinegar he sampled and the vinegar you can buy for $5 at the grocery store.
Making traditional balsamic vinegar is time-consuming. Made from the grape must of Trebbiano or Lambrusco grapes, balsamic vinegar ages for a minimum of 12 years. As it ages, it gets thicker as it is more concentrated. The finest, the extra vecchio, ages for 20-25 years. As with the San Marzano tomatoes, the traditional balsamic vinegars come from a specific region in Italy and have the DOP designation. The finest balsamic vinegars can sell for $200+ per ounce.
As Tucci noted, traditional balsamic is not a cooking ingredient, and you should never warm it. Add it on top of grilled meats, vegetables, fruits, risottos, cheeses, gelatos, and more to enhance the food's flavor and highlight the vinegar's complex taste.
Where will Stanley Go Next?
If you're a fan of Searching for Italy, you'll be glad to know that CNN has renewed Tucci for another season. Episode 1 will take him to the Piedmont region, while the second he's in Abruzzo. In Episode 3, he'll head back to Lombardy and spend time at Lake Garda (which also straddles the regions of Veneto and Trentino-Alto Adige). Jaunts to Veneto (the Venetian Lagoon), Marche, and a return to Campania round out the season.
Unfortunately, we have to wait until 2022 to drool over his next culinary delights.
---
You may also like reading…
Five Italian Markets You Should Not Miss
Italian Market Etiquette Tips