Summer in Italy calls for sun, sand, and sea. But for many it can also mean overcrowded resort towns that leave you feeling like you need a vacation from your vacation. If this has stopped you from planning an Italian beach getaway, don't despair because San Benedetto del Tronto is the perfect option.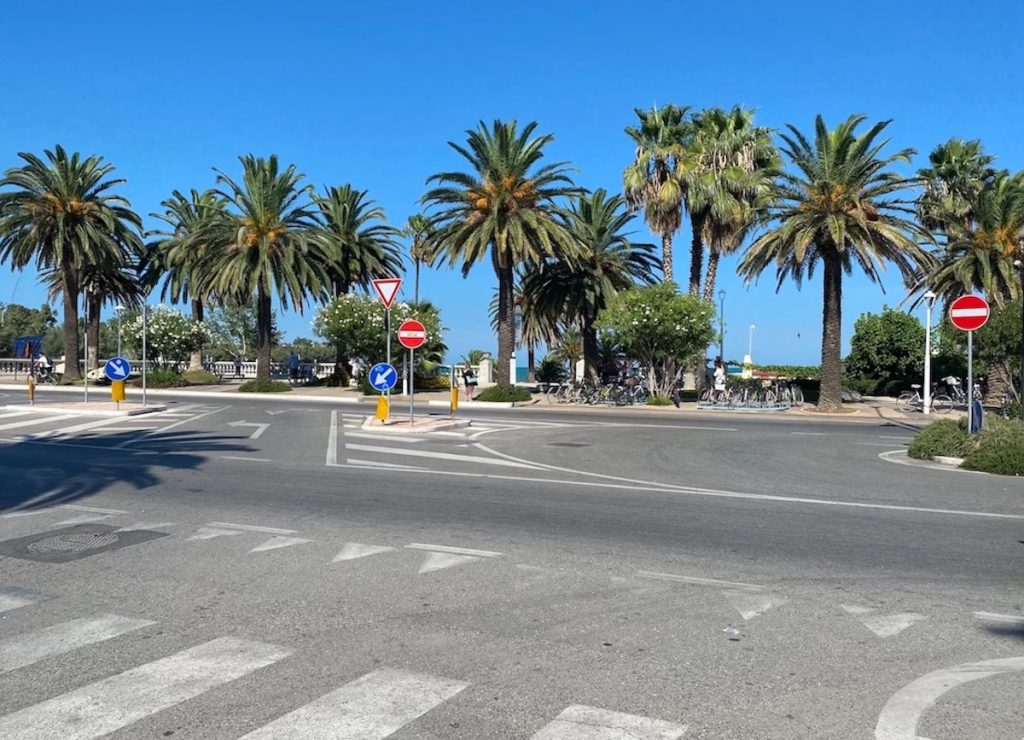 San Benedetto del Tronto is located in the south of Le Marche region on the Adriatic coast. This stretch of the coast is known as Riviera delle Palme, denoting the many palm trees that line the lungomare. A stroll or bike ride along its seafront promenade is more than memorable, it's magical. If this article inspires you to make the trip to San Benedetto, I guarantee that you'll want to return year after year.
GETTING TO SAN BENEDETTO
Getting to San Benedetto del Tronto couldn't be easier. It was once a challenge getting here, but today visitors have many options. The expansion of Trenitalia's high-speed rail line means that it's now accessible via the Frecciarossa. In as little as 2.5 hours, one can reach this seaside oasis from Bologna Centrale. It's also reachable from Milano Centrale and Bari Centrale in under 4 hours, making it easy to get to, from both north and south.
While travelling by train can be cost effective and convenient, some prefer using a private transfer service. In Italy, it's known as Noleggio con Conducente, which means vehicle for hire. This is a favourable option when landing in Rome and takes approximately 2 hours. You can book this service online, but I recommend having your hotel make the arrangements. This guarantees that you're using a licensed company and can often save you a few extra dollars.
WHERE TO STAY
The hotel and accommodation scene in San Benedetto is rapidly changing. Its architectural landscape is now a juxtaposition of historic charm and modern, sleek condos. Visitors will note a striking resemblance to the South Florida style that many are so fond of. Many of these condos are luxury vacation rentals, which are a great option for longer stays.
But if pampering is what you envision for your beach getaway, consider a stay at Smeraldo Suite Hotel & Spa. With the Adriatic Sea on your doorstep, you won't have to venture far for a relaxing swim. It also boasts a rooftop featuring stunning views and a hydromassage pool, in addition to the hotel's fully equipped spa. You'll be spoiled for choice with options like massage therapy, a Finnish sauna, and Turkish bath. But this is a great option even for those who aren't spa lovers. Its rooms, suites, and suite apartments offer a clean aesthetic, sure to make you feel at home.

WHAT TO DO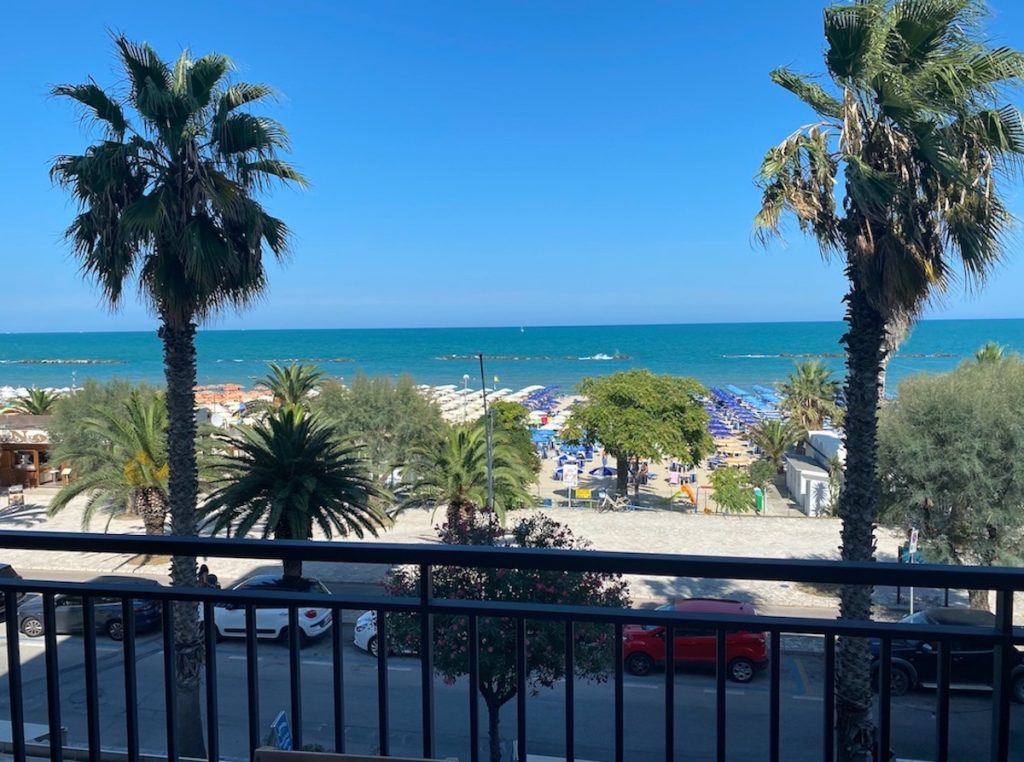 It goes without saying that a visit to San Benedetto isn't complete without a visit to its white, sandy beaches. This is, after all, the main reason that draws visitors to this town. Whether you soak up the sun at a public beach or a private club, you're sure to get your share of relaxation. A swim in the sea is not only rejuvenating, but a proud recipient of the Bandiera Blu. San Benedetto is a repeated recipient of this award, which recognizes beaches with superior water quality.
Once you've had your share of lazy lounging at the beach, you may want to enjoy some physical activity. Fortunately, San Benedetto offers many options for many ages and interests. Along its lungomare, a bike path extends more than 9 miles (or 15 kilometres), making for scenic bikes ride that you'll never forget. And if you're not an avid cyclist, you can still enjoy the path for a leisurely seaside walk. It also offers a nautical club and other activities including tennis, soccer, hockey, and much more!
Shopping and Art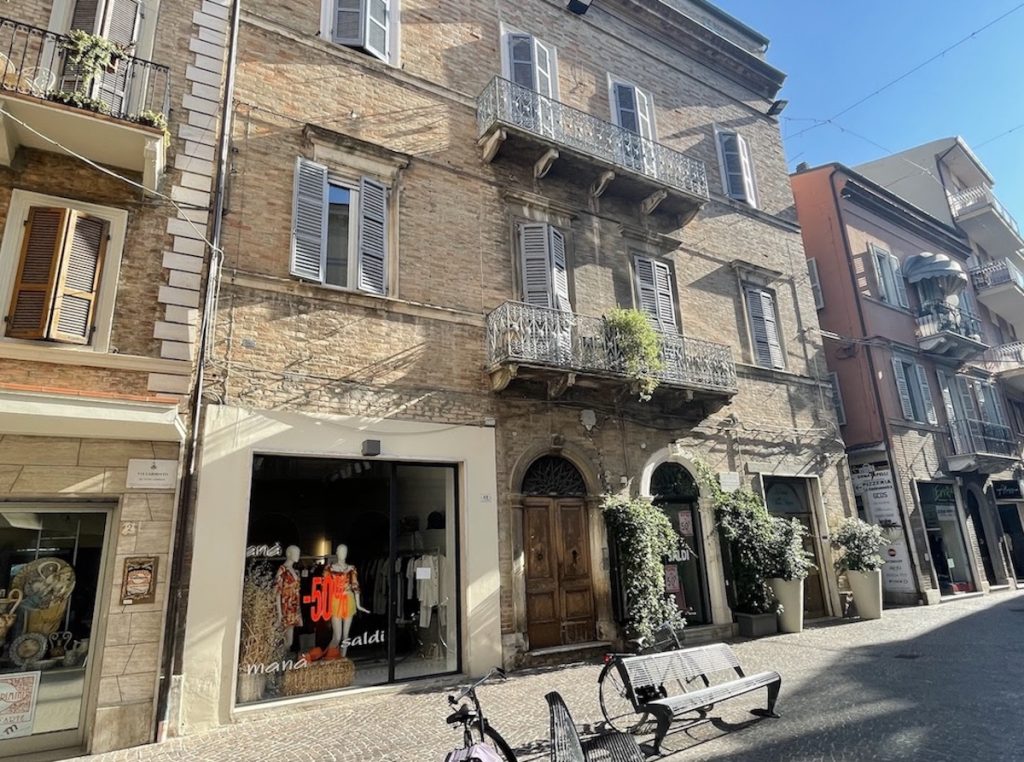 And for those who are lovers of life's finest pleasures there's plenty of shopping, dining, and art to enjoy. Despite San Benedetto's mellow atmosphere, there is an invigorating liveliness in the air. It really is a town that offers contrast. Here one can enjoy high-end shopping for clothes, shoes, jewelry, and houseware, at the finest boutiques. Yet there are also vibrant open-air markets offering incredible buys for the frugal shopper. Whether in search of the latest trends or the most traditional artisanal goods, one is bound to find it here.
Meanwhile, the Museo d'Arte sul Mare (MAM) is an open-air museum that showcases the sculptures and murals of some 182 artists from 39 countries. Located at the south of San Benedetto's pier, this stunning expression of art extends more than half a mile. I recommend taking the time to enjoy these works of art, which are completely free of charge! It's a unique experience to enjoy artwork while enjoying a beautiful sea breeze.
WHAT TO EAT & DRINK IN SAN BENEDETTO
This seaside town is full of great dining venues, from casual eateries to posh restaurants, making it difficult to select just a few. My best advice would be to follow your eyes and nose when dining in San Benedetto del Tronto. There are however, are few key dishes that characterize the local cuisine. Whichever restaurant you visit, be sure to give these a try!
San Benedetto is an important fishing port on the coast of Le Marche. This has an inevitable influence on the local cuisine, with the aroma of fried seafood perfuming the town's air. Despite this popularity, the most popular dish is brodetto alla sambenedettese. It's a dish that marries the town's relationship with the sea, using various varieties of locally-harvested seafood. While a universal recipe doesn't exist, most include some acidic component through the use of vinegar and white wine. This offers a balanced flavour profile to a dish that was once the meal of poor fisherman at sea.
Olive Ascolane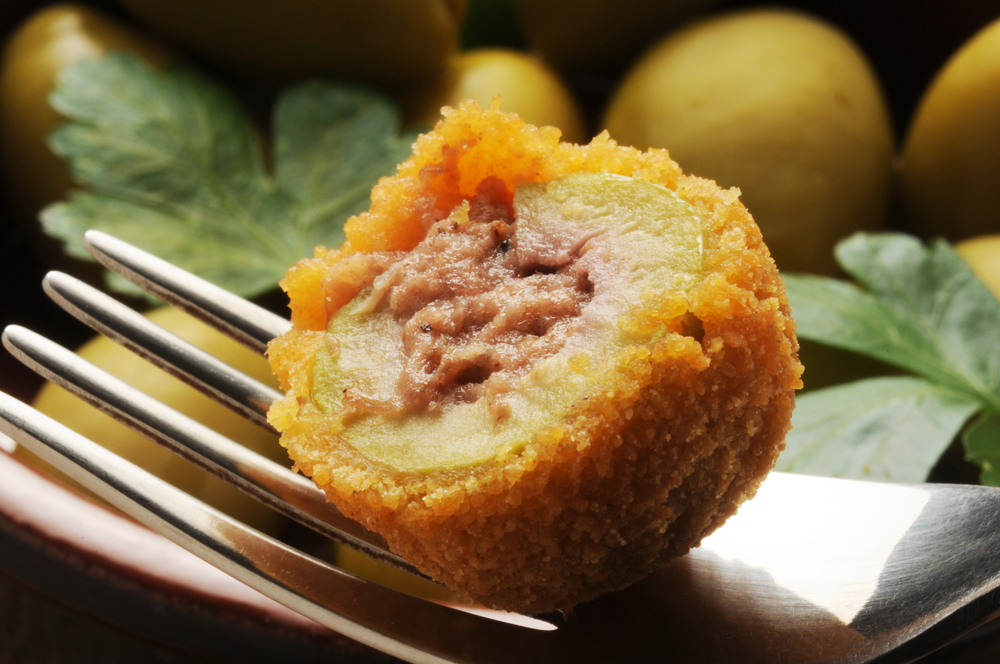 But seafood is not the only deep-fried delight on menus in San Benedetto. Given that this town is in the province of Ascoli Piceno, one of its most prized creations is the olive ascolane. It uses locally-grown ascolana tenera olives, which are carefully pitted and filled with a fine mixture of ground meats. Finally, these little gems are breaded and deep-fried. Though my ascolano heritage may make me bias, I know that once you try them, they will become a favourite!
Italy is one of the world's top wine producers and the area around San Benedetto is no exception. This wine growing region is found at the foothills of the Apennine mountains and is known as the Colli Ascolani (hills of Ascoli). It offers the perfect growing conditions for the Trebbiano Toscano, Passerina, and Pecorino grape varieties. This combination results in a crisp flavour, with citrus notes, which balances the flavours of local seafood and fried fare.
VISIT SAN BENEDETTO DEL TRONTO
San Benedetto del Tronto offers everything one could want from a beach getaway. Despite its popularity among locals, it remains a treasure untouched by mass tourism. It manages to retain the authentic charm that we all crave. If you haven't heard of this seaside oasis, you need to take the plunge and visit. Don't hesitate to start planning your next holiday here. I know you will fall in love with it.