Milan Interior Design Fair Will Now Take Place June 7-12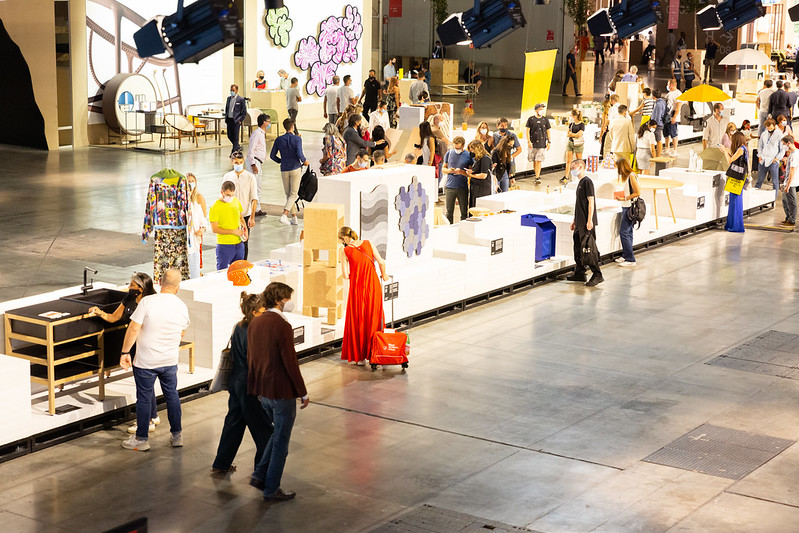 The 60th edition of Salone del Mobile has moved from the originally planned April dates until June. The 2020 edition did not take place due to the COVID-19 pandemic. Then, in September, 2021 the fair held a 'trial run' named Supersalone. However, despite the scaled down version, the prestigious design and furniture fair welcomed 60,000 guests and showcased 425 brands.
Maria Porro, President of the Salone del Mobile.Milano (who took office in June 2021) stated: "The decision to postpone the event will enable exhibitors, visitors, journalists and the entire international furnishing and design community to make the very most of an event that promises to be packed with new things, in total safety. As well as celebrating a major anniversary, the event will focus on the theme of sustainability, acting as a showcase for the progress made in this regard by creatives, designers and companies.
Moving the event to June will ensure a strong presence of foreign exhibitors and professionals, which has always been one of the Salone's strong points, and it will also give the participating companies time to plan their presence at the fair as thoroughly as possible given that, as we know, the progression from concept to final installation takes months of preparation. The desire for a Salone is increasingly strong, which is why we are working towards an event that will give everyone an opportunity to enjoy a unique, concrete and exciting experience. We are all really longing for a Salone."
Digital Leap
Last year, Salone del Mobile leaped into the digital landscape. During last year's fair, its website received 1.5 million website views and 90,000 users per day! Additionally, the fair's new TikTok account quickly went viral, receiving 600,000 videos views in the first five days!
For more information, visit:
Salone del Mobile
@isaloniofficial
---
You may also enjoy reading:
Italian Street Artists You Should Know
Live Rent-Free In Sicily For A Year, Thanks to Airbnb