Here's a few of our favorite Italian American Instagram Followers!
In honor of Italian American Heritage month, we are spotlighting some of our favorite Italian American Instagram followers! Check out some videos that a few have provided to help you get to know them and their business, as well as where their family originates from: October 17-21 @liveinitalymag on Instagram and TikTok.
Fabrizia Lemon Baking Company
The Fabrizia Lemon Baking Company is a family-owned business which incorporates award-winning Fabrizia Limoncello into each and every one of its baked goods. After launching Fabrizia Spirits (the leading producer of Limoncello in America) in 2008, brothers Phil and Nick Mastroianni longed to share another cultural aspect of their upbringing…. food.
www.fabrizialemonbakingcompany.com
@fabrizialemonbakingco
Sadie's Gnocchi
Sadie is a 9-year-old Italian American girl who is cooking her way to Italy. To make her dream of traveling to Italy come true, she decided to open up her own business. Sadie makes delicious pasta from scratch and sells it to Italian American food lovers, in her hometown. Sadie's family originates from Sicily.
Joe's Pizza Philly
Joe's Pizza Philly is a family-owned business that has been serving pizza and more for over 35 years. They are dedicated to serving their hungry guests nothing but the best and freshest Italian American food and Sicilian favorites. More importantly, you'll feel like part of the family when dining in their restaurant. Joe is Sicilian.
Elidea Italian Miami Artist
Elidea is a contemporary Italian artist based in Miami. Her technique evolves from turning classic photos into mixed media collage creations with the usage of paper; golden and bronze leaf, acrylic colors and charcoal. Her works have been exhibited in numerous Italian art galleries between Milan and Venice and at several art exhibitions in America. Elidea is from Milan.
Mari's Kitchen
After moving to America with her husband Tony, Mari opened Mari's Kitchen at Yellow Green Farmer's Market in Hollywood, Florida. Every weekend, her entire family sells stuffed shells, lasagna, smoked cheese, freshly baked focaccia, and more. After being in business for over a year, you can now even enjoy their fresh foods in their small seating area. The family recently opened another location at the Sistrunk Marketplace in Fort Lauderdale. Tony is from Naples and Mari from Venezuela.
Cucina by Elena
Enjoy some simple, tasty, and achievable recipes with Cucina by Elena. Learn how to make authentic traditional Italian cuisine with a modern twist. Ranging from breakfast foods to desert, you'll be sure to find something you'll love. Elena was born in Sardegna.
Erin Ferucci Designs
Erin is a fourth generation interior designer that has an eye for design and beauty. She strives to create beautiful interiors full of depth and character, while maintaining comfort and livability.
Young Italians of America
Young Italians of America is a non-profit organization that is dedicated to preserving Italian culture. They not only host countless events that celebrate their cultural heritage, but also celebrate the contributions of Italian Americans.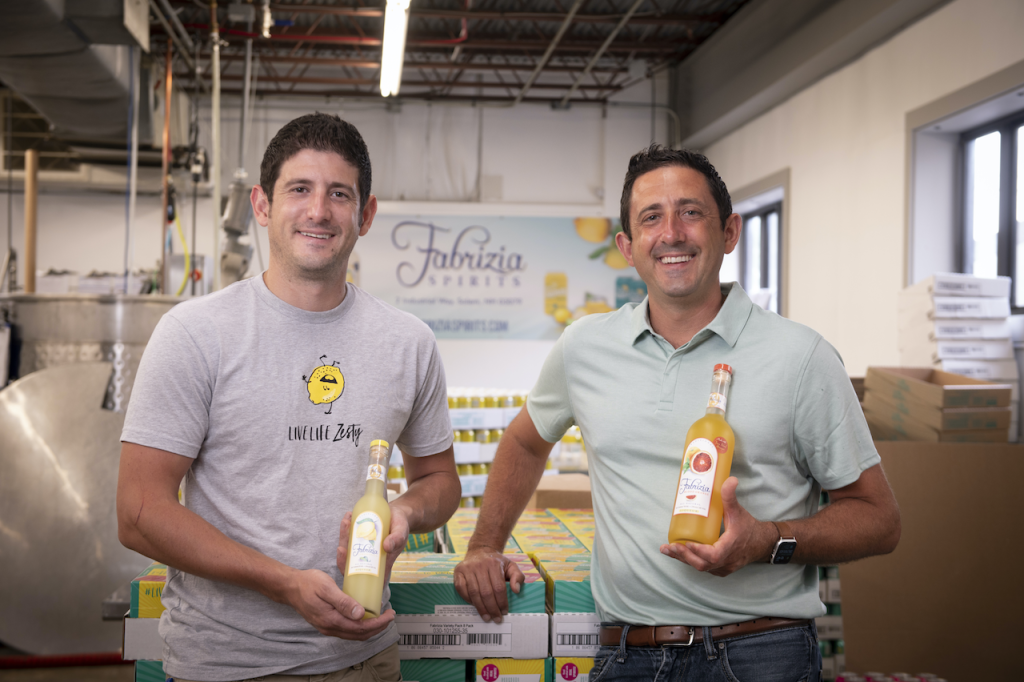 Growing up in an Italian household, food was always a big part of our lives and we wanted to share that in a unique way…with a special Limoncello twist", said Phil Mastroianni Co-owner and Co-founder of Fabrizia. "What separates us from everyone else are the ingredients that we choose to use for our Limoncello and baked goods. We import all of our lemons directly from Sicily and they are the ONLY thing that provides our Limoncello with its flavor and color. That Limoncello is then used as the foundation to our cookies, biscotti, lemon loaves, blondies, cake jars and whoopie pies!".
www.fabrizialemonbakingcompany.com
@fabrizialemonbakingco