Although born in a small town in Georgia, Karla always had an adventurous spirit. At 18 years old, she went on a six-week language immersion program in Italy. That trip ended up being three months! Why? Because Karla fell in love with Italy and met her soul mate, Luca. Soon after, Luca visited Karla in Georgia and they were married. Read about why they moved to the countryside in Castelli Romani area (Lazio) and eventually form their own company Eat Castelli Romani. Together they share their passion for life, love of the region, and the special cuisine with others.
Where were you born?
I am from a very small town in Georgia. I grew up on a beautiful 14-acre hobby farm with lots of trees in the back. We have a little lake and lots of animals. It was very picturesque and lovely with all the pros and cons of growing up in the South. I love it and visit as often as possible.
(2:06) When did you last visit?
We were there during the pandemic, so we were stuck in Georgia for a while. Our son was born in Georgia because of the pandemic.
(2:55) Tell us about your first trip to Italy.
I was very young, 18 years old when I first came to Italy. I wasn't in university yet. I took a study abroad program that was independent from my university. It was a six-week language immersion program, and I met my husband that way. I decided to stay and it worked out really well!
(3:35) Tell us more about from the time you met to getting married.
My six weeks turned into three months which was very nice. My in-laws were so kind to let me stay with them. They were very warm, open, and friendly. After that time, I returned home to Georgia to get everything in order to study etc. I received an email from Luca saying that he'd like to come visit me in the US. So, he came to visit me in the summer. He stayed for three months and that summer, we got married.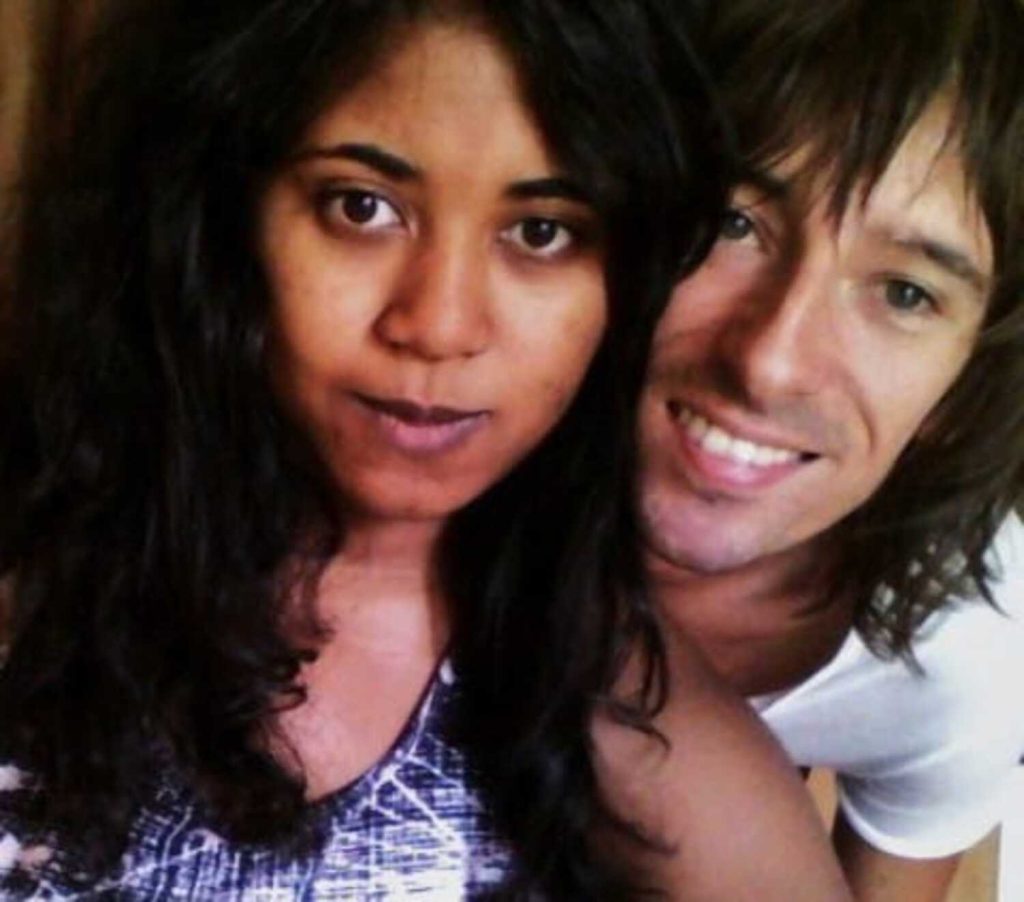 (4:36) You were so young!
Yes, I had just turned 20.
(4:41) How did your parents feel about it?
They loved it! My parents are hippies from the 60's and 70's and they thought it was really cool. They loved everything about it and Luca.
(5:00) Did Luca enjoy his time in the US?
He loved it and loves the South. He plays blues music so he had a chance to get immersed in all of that culture.
(5:30) When did you decide to move to Italy?
It wasn't something that we talked about, but just happened. After we got married, we came back and decided to settle here. We find it very comfortable here and like it. At that time, I was almost 21 years old.
(7:05) When did you start the company?
The company started later than from when we first moved here. I first worked as an English teacher (although I know that sounds like a cliché).
(7:46) How was the experience teaching English in Italy?
I had an amazing experience teaching here and the school was great. I liked the head of the school. She sent me to different high and middle schools. During those years, all students were amazing, kind, sweet, warm, and welcoming. I am very appreciative of the experience.
(8:45) What did Luca do in the years before forming Castelli Romani?
He did music but is also a teacher. He graduated in languages and literature and taught English to Italian students. He also teaches Italian to foreign students like from companies.
(9:15) Do you speak Italian?
Yes. After so many years and it took me while, but I got there.
(9:24) What language do you speak at home?
Now that we have our son, it's a mix. However, Luca and I speak to each other in English. We began communicating that way and it has just continued. With my in-laws and people here, I speak Italian.
(9:57) How old is your son?
18 months old.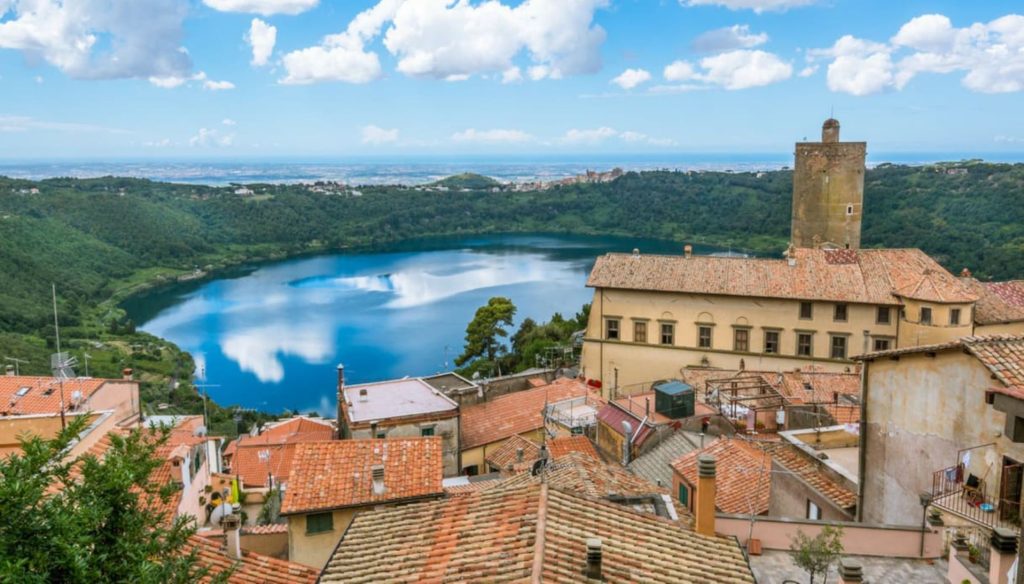 (10:48) Tell us about the Castelli Romani region.
Everyone knows about Rome, right? It's the capital city of Italy, but not many people venture south to our area. We are about 30 km (20 miles) south of Rome. It's really close.
(11:10) What's the best way to get there?
We have a train station that takes you from Termini to Albano. It's about 3 or 4 stops. There is also a small airport and from there it's about a 10 minute drive.
(11:57) How would you describe Castelli Romani.
If someone wants to escape the city and enjoy some country areas close to Rome, I say that this is the perfect green place. We have lots of natural beauty, trekking trails, forests, beautiful lakes, and its very peaceful. I love it and it's home now!
(12:42) Adjusting was easy.
My adjustment period didn't last long at all. From Georgia to the Castelli was perfect. Maybe if I'd gone to a bigger city like Rome, Florence, or Milan my experience would have been different and difficult. Coming to another rural area made the transition great.
(13:07) Tell us more about your town.
It's small and close, but very warm. In the early days I would get stopped and people wanted to know where I was from and what I was doing here. Although curious, they were friendly and it was nice.
I have had friends that are new and they didn't adjust as well. Sometimes there might have been negativity. For me it's been more warm and welcoming here than it was at home.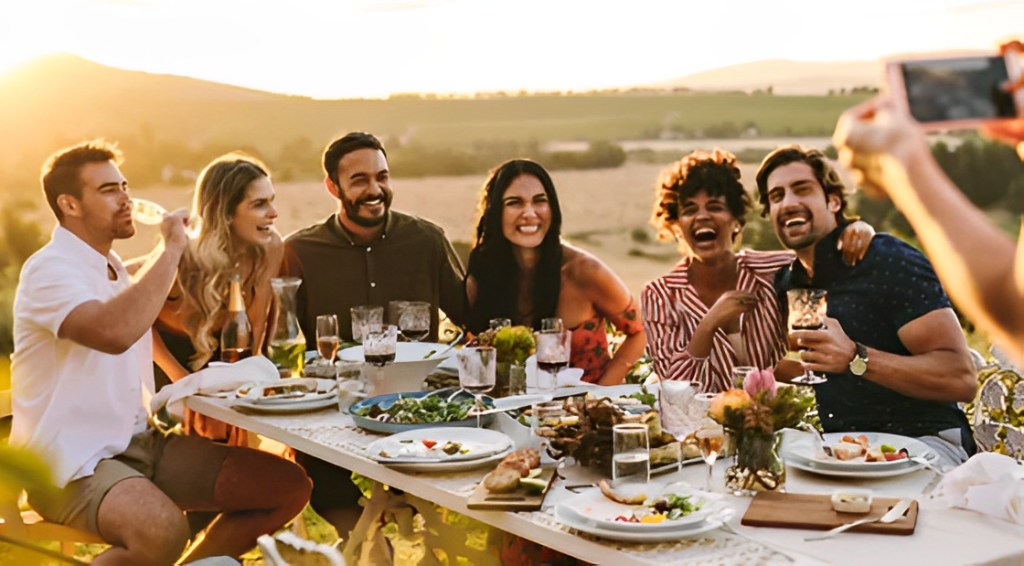 (14:37) Eat Castelli Romani
The idea came about just before the pandemic. We were talking about our area and the food etc. There are people in Rome who come here to taste our cuisine and love it. We thought, "Romans come for the amazing food. Maybe Americans or other foreigners would like come and get in on our secrets."
We also love the idea of the Italian big table and everyone eating together from different places and cultures. We really enjoy that and its food that brings people together.
(15:58) Pandemic pause.
We did have to pause our plans and we went back to America, but continued and made it a LLC. We are the only American company that offers tours to the region and are certified by the American Society of Travel Advisers (ASTA).
(16:37) When did the tours begin?
In the Fall of 2021.
(16:57) Why retreats and not tours?
For us tours are amazing, but they are a bit too structured than what we offer. We like our guests to have down time so they can soak in the local culture on their own. Maybe they'd like to go to a local market on their own. The concept is calm and peaceful.
(17:53) Describe a typical experience.
We have six full days starting with picking up our guests in Rome: either from the airport, train station, or sometimes another spot. We bring them to our agriturismo that we have partnered with. We then offer them a tasting menu that we have crafted in collaboration with local chefs. They enjoy about 10 courses along with local wines.
If it's a mixed group, everyone can get to know each other and us at this moment. We talk about where they will be and they can tour the area a bit.
(19:21) How are groups organized?
We have friends or family groups, or maybe they come for a wedding. We also have mixed groups made up from people from different countries. We like to keep it intimate, so our perfect number is 8 to 10.
We usually arrange groups by date and we give everyone the option to have their own sleeping quarters rather than share.
(21:45) Define regional Castelli Romani cuisine.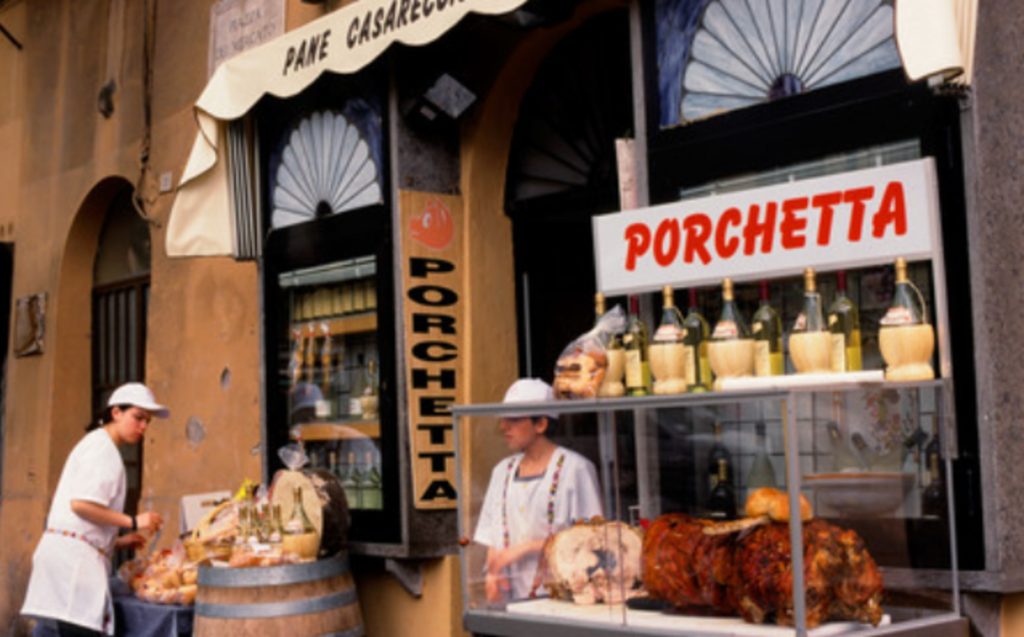 For the food, which is my favorite part, I have a long list! We have lots of Roman cuisine because we are close, so dishes like Amatriciana is very common. Here we do Carbonara with Pecorino and guanciale. It's absolutely delicious – like Castelli comfort food! Coppiette is like jerky, but better. It's dried meat in spices like pepperoncino. Every little city in our region has a food that they are known for. That makes us special too.
We love to give our guests different experiences like tastings and visits to small and high-end restaurants. There are also Chef's tables and local market visits. They can even dine with locals on a picnic table.
We also have two to three food courses each year. Our guests can make pasta or pizza for example, sides, or fish from one of the area's lakes. It varies and is seasonal.
(26:51) Wine from the region
I am so sad that Luca couldn't join us today because he is the wine guy. We have delicious wines especially from Frascati DOCG and Marino DOC. Our guests can sample many wines and participate in wine events. Next year we are going to add in vineyard visits to local producers. We also have night harvest experiences where you go to the vineyard about between 6 and 8 pm. You get to pick grapes and smash them. It's really fun and funny at the same time.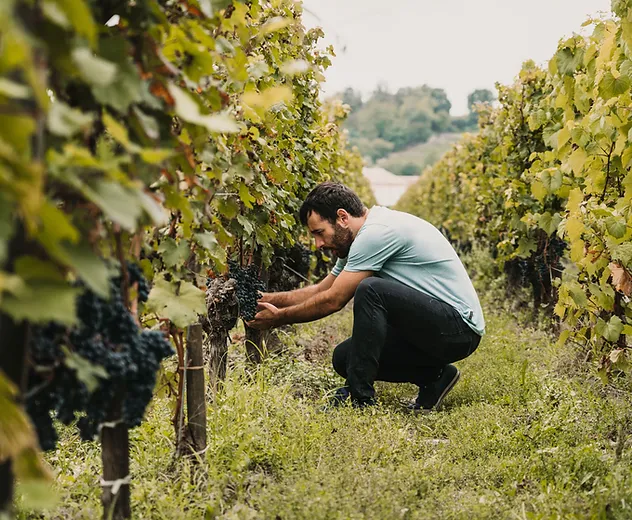 (30:29) What are some advantages of visiting Castelli Romani from October to the beginning of the new year (off season).
It's not an area that is filled with tourists. We like in-between times because in the summer although we are not filled with tourists, the area is filled with Romans. They overtake the lakes, restaurants, and everywhere is packed. We like October and April to May when you are only going to be with locals.
(32:00) What has been the response to your impact in helping to support small businesses?
We like to help out and be with the local community and producers as much as possible. We start with five out of ten towns to visit and then for the next experience, use the rest. Whatever we can do to help them flourish we do. We also like to partner with wine shops because some of our guests want to ship wine home.
(33:18) Do you have to help with translation or do many people speak English?
I will say that now it is a little more spoken than it was years ago. We help more with the older partners rather than the younger ones. The guests, however, like this experience. It's real and fun. If a chef explains a dish in Italian, we will translate. Everyone welcomes foreigners and many try to speak English.
It's a cultural exchange.
(35:41) Where do most of your guests come from?
Most of our visitors come from the U.S. For upcoming tours, we've had requests from Sweden, Germany, UK, Australia, and even Japan. They usually find us from our website or Instagram.
We also offer day trips because of requests. Luca is doing one right now!
(37:49) How do you think travel will change post-Covid?
There is already a drastic change from last year. Then, they still had to have Covid tests and vaccines before they came. This year is more lenient. Also, our service has changed. We can have everyone together at a long table. I think people are less afraid to travel.
Many have visited the big cities and are yearning for something in lesser-known areas and be immersed in the local culture. They want to talk to people and make friends. It's a beautiful, loving, and diverse experience.
Some of our partner housing properties have pools and gardens, so people can really relax.
(41:29) Agriturismo(i)
Many of the agriturismi (pl. for agriturismo) in our area are on working farms. It's a country hotel. We have one agriturismo partner that specializes in kiwi and another, porchetta.
(43:00) Chat with an Expat: What is your definition.
An expat is someone who leaves their home and goes to another. I like the word immigrant because I am one. I keep my home in my heart but left it.
Because I was very young when I came, finding (Italian) friends was something I wanted to do. I try to encourage people of all races and cultures to feel comfortable visiting the smaller areas.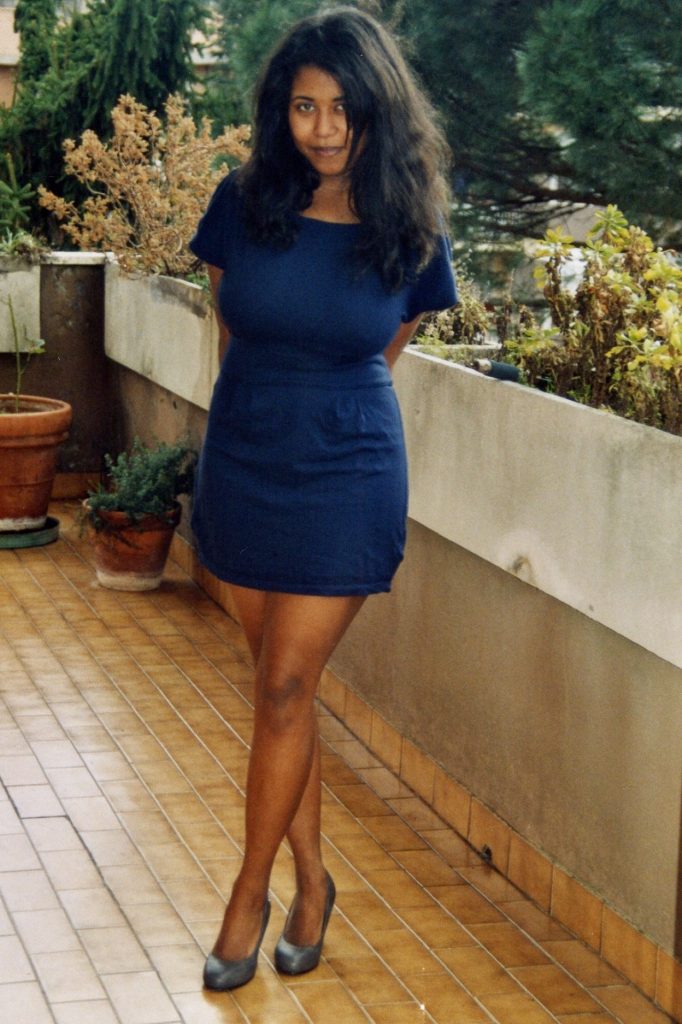 (46:21) What were some of the challenges that you faced?
The language was a big barrier because in the Castelli there are lots of different dialects. Every town has different words for the same thing. It's become easier over time.
(47:17) What do you miss about home?
Oh, sweet Georgia! I miss the weather and my family. We are very close. My two older brothers are my best friends. Mom's country cooking: the soul food.
(48:33) Has your family visited Italy?
No. My family seldom ventures from the town. They are small town people. I am the dreamer and adventurer of the family. All of them hope to come soon.
(49:43) Are you an Italian citizen?
No. I have not done the process. I probably will eventually.
(50:28) Where do you see yourself personally and professionally in the next ten years?
Personally, I like where we are going, and we love our little lives. We'll focus on Eat Castelli Romani. Maybe we'll add more day tours although we like to keep things intimate and small. That would be the perfect ten year dream for us.
www.eatcastelliromani.com
www.instagram.com/eatcastelliromani