The beautiful summer sun and iconic warm weather is finally here! And what better way to escape the heat than swimming in beautiful Italian beaches. We asked our faithful followers on Instagram to name their favorite beaches in Italy. We are thankful for your feedback and can't wait to hear what your favorite beach is next year!
Thank you WanderFull for the incredible HydroBag giveaway. And a congratulations to the lucky winner, Teresa @bogusteresa!
Prepare to join us on a sun-soaked adventure with our Beach Lover's Guide as we invite you to escape to these breathtaking beaches in Italy:
WanderFull: The Perfect Beach Bag
WanderFull is the perfect beach bag. Their water resistant pockets will store your water bottle, phone, keys, wallet and more while never sacrificing style. Their styles range from simple crossbody bags, belt bags, totes, and so much more. With over 20 colors to choose from, you'll be sure to find the perfect bag for you. Get your perfect beach bag today at WanderFullBrand.com.
Portonovo (Le Marche)
Recommended by Maddy @maddywamsley, Carol @carolitasenorita, Jasmin @jsolis444, and @ballerina242
Portonovo is a hidden gem nestled on Italy's Adriatic coast. With its pristine white pebble beach and turquoise waters, it's a slice of paradise for nature lovers and serenity seekers alike. Take a refreshing dip in the sea or explore the nearby Monte Conero for breathtaking views.
La Pelosa (Sardinia)
Recommended by Brittany @brittany.kruchten, Courtney @courtneebeth, and Diane @diane_barbe2000
La Pelosa in Sardinia is a jaw-dropping sight. This postcard-perfect beach has powdery white sands and crystal-clear waters. Snorkel with colorful fish, bask in the sun, and take beautiful pictures of the iconic Spanish tower overlooking the beach. La Pelosa is a true Mediterranean paradise you'll never want to leave.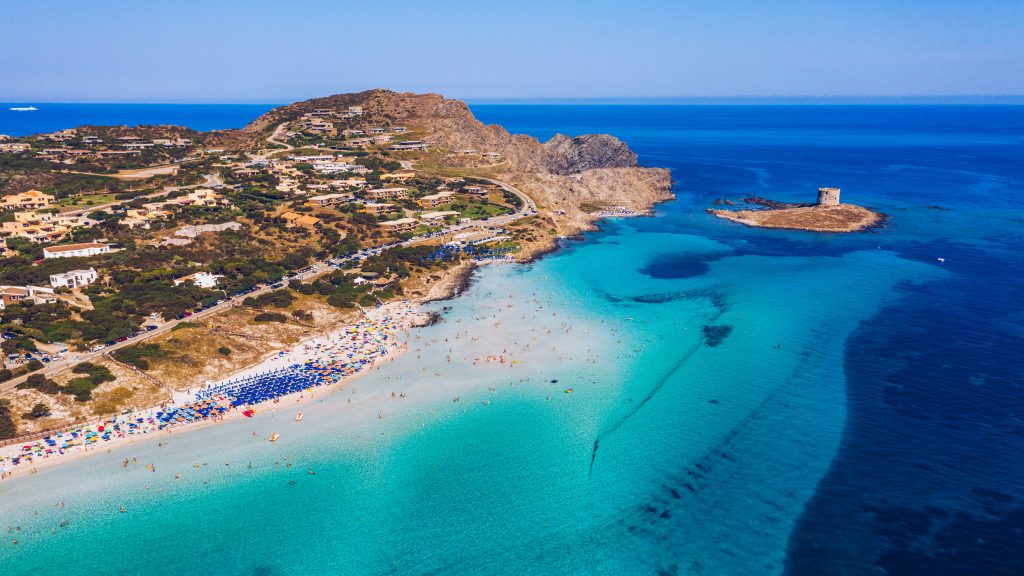 Sardinia
Recommended by Gabriela @gxbby.wxbby, @postcards.of.houses, and @wolfgen7
Sardinia is a beach lover's dream come true! With over 1,200 miles (2,000 kilometers) of coastline, Sardinia has some of the most awe-inspiring beaches in Europe. From the otherworldly landscapes of Cala Goloritzè to the vibrant pink hues of Spiaggia Rosa, each beach is a masterpiece in its own right. Sardinia's beaches promise endless adventures and unforgettable memories.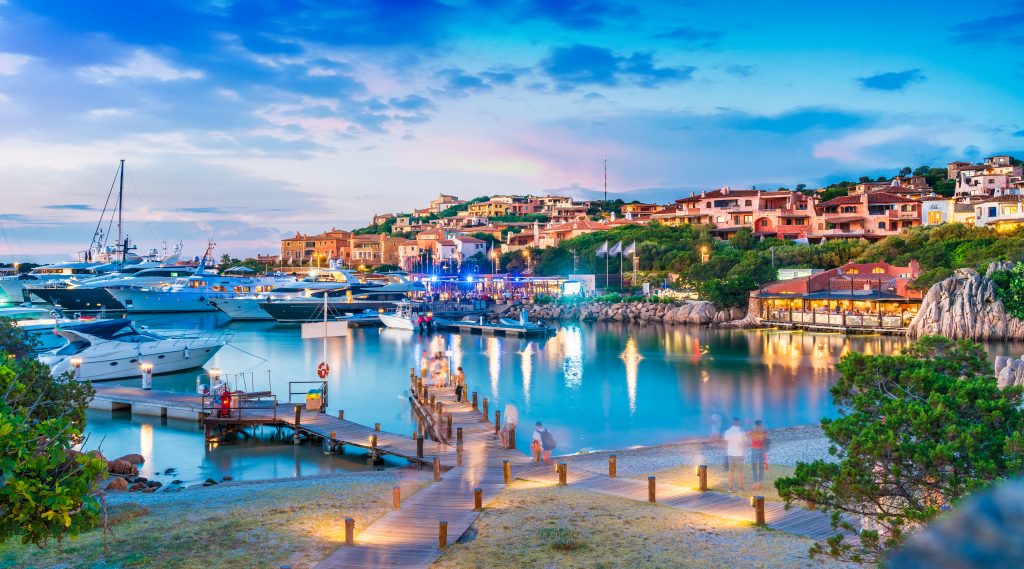 Isola Bella (Sicily)
Recommended by Barbara @bkaseavner and Kari @bells622
Fall head over heels for Isola Bella, a tiny Sicilian island with big charm! Connected to the mainland by a thin strip of sand, this beach is a mesmerizing blend of rugged cliffs and silky soft sands. Since it's a nature reserve, it ensures a rich marine life, perfect for snorkeling and exploring the captivating underwater world.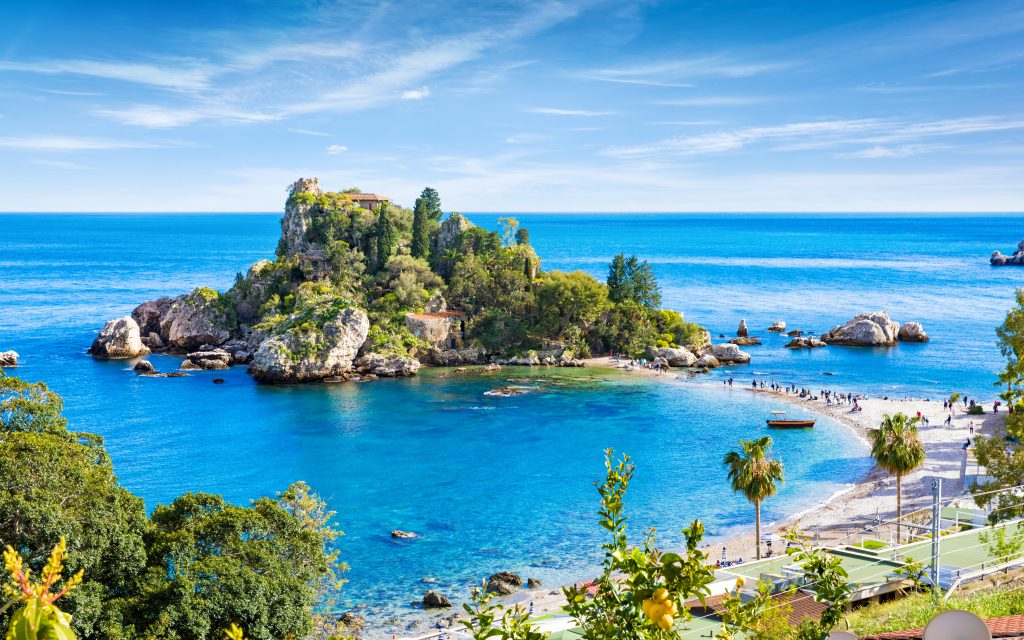 Elba
Recommended by @grillorfry, @change4106, and @waymoreofme58
As the third-largest island in Italy, Elba is a Mediterranean wonder that is a blissful beach escape. Elba's beaches range from secluded coves like Cala dell'Innamorata to lively shores like Spiaggia di Cavoli, catering to all preferences. Dive into the history of Napoleon's exile or relish in the island's natural beauty as you hop from one enchanting beach to another.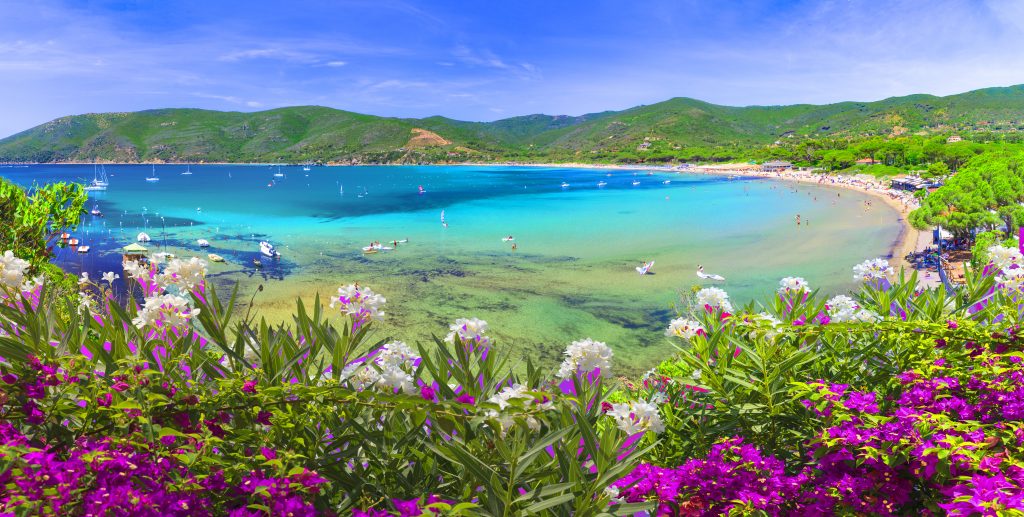 Capri
Recommended by Dana @danagrant1 and @foodinjersey
Prepare to be enchanted by the glamorous allure of Capri's beaches! From the famous Faraglioni rocks to the exclusive Marina Piccola, Capri exudes luxury and sophistication. Soak up the chic atmosphere, indulge in Italian delicacies at beachside restaurants, and embrace the dolce vita on this picturesque island.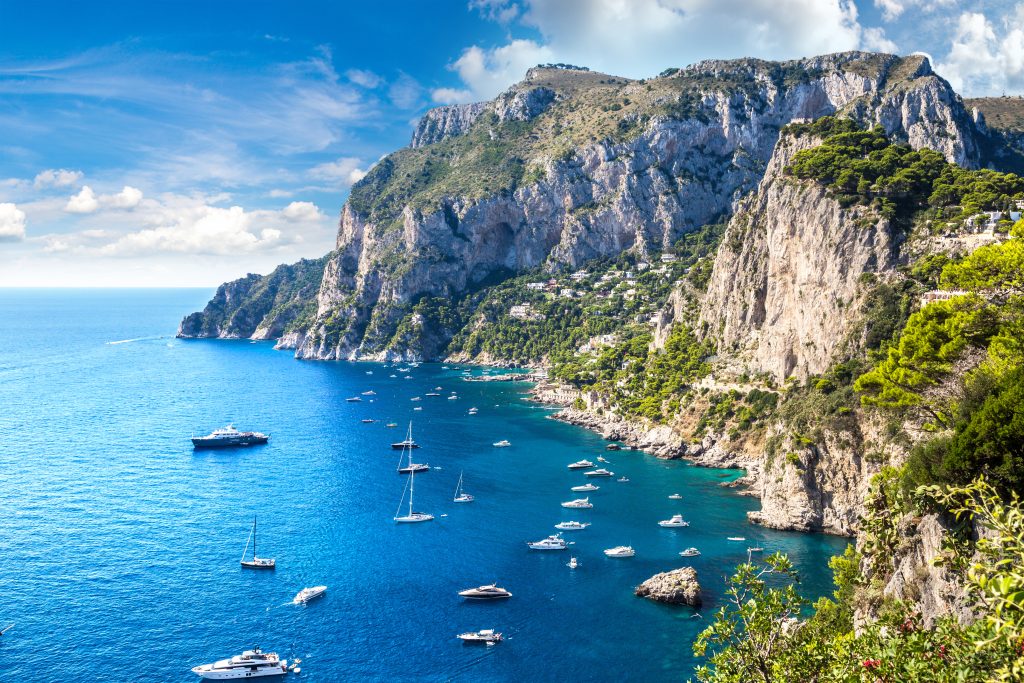 Conero Riviera (Le Marche)
Recommended by @auntielife125
Hidden on the Adriatic coast, the Conero Riviera is a coastal gem that offers a unique blend of sandy beaches and rugged cliffs. Sunbathe on the golden sands of Numana or go off the beaten path to discover secluded coves. With clear waters perfect for diving and a lush national park to explore, the Conero Riviera is an adventure waiting to unfold.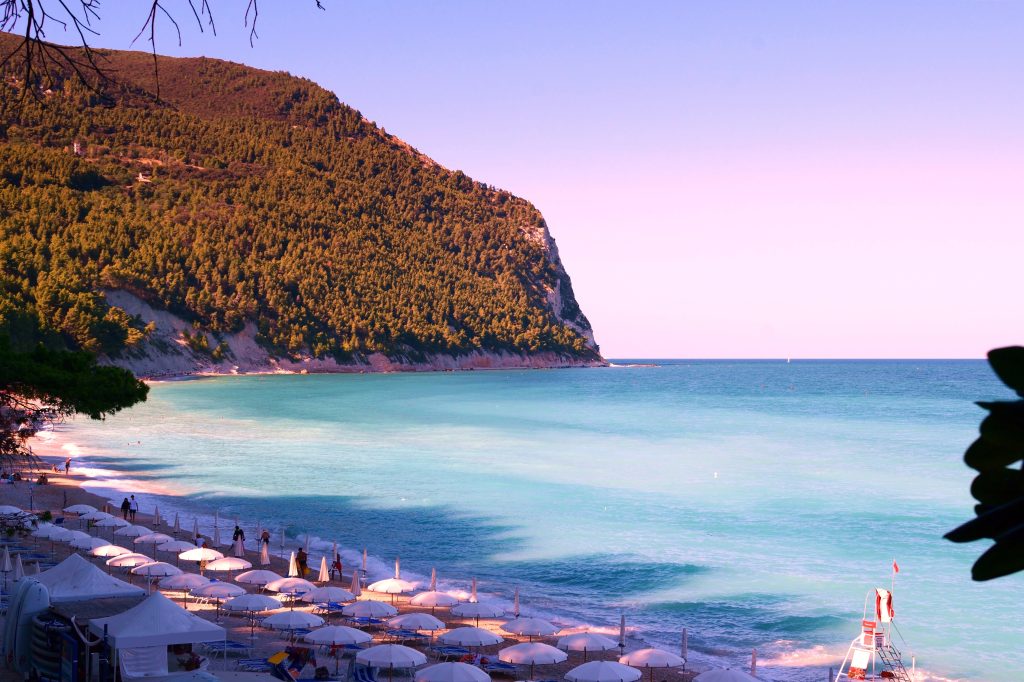 Puglia
Recommended by Sophie @sophieltx
Puglia's beaches are a well-kept secret waiting to be uncovered. From the sun-bleached rocks of Polignano a Mare to the surreal turquoise of Porto Selvaggio, Puglia's coastline offers a diverse range of beach experiences. Explore ancient caves, savor fresh seafood, and bask in the laid-back charm of this southern Italian gem. Puglia's beaches are a true escape to the authentic Italy you've been dreaming of.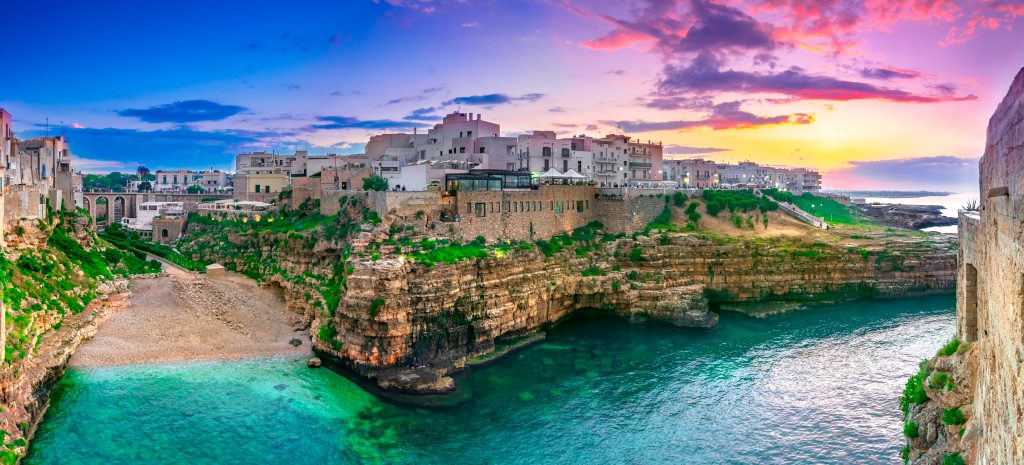 WanderFull
Who doesn't love to travel in style while staying hydrated? WanderFull makes stylish water bottle bags that are perfect for sightseeing, shopping, going to the beach, or on vacation. With WanderFull, you can do exactly that. Some choices are:
HydroBag – Stay chic, unique, and hydrated while you're on the go.
HydroDouble – Get double the room and double the function than the original HydroBag.
HydroBeltbag – Keep both your hands free and wear it as a crossbody or around your waist. It even has a removable HydroHolster!
HydroHobo Bag – Designed for versatility and style, it has dual functionality and smart interior storage.
HydroTote – Made with woven vegan leather, you'll be stylish, polished, and organized.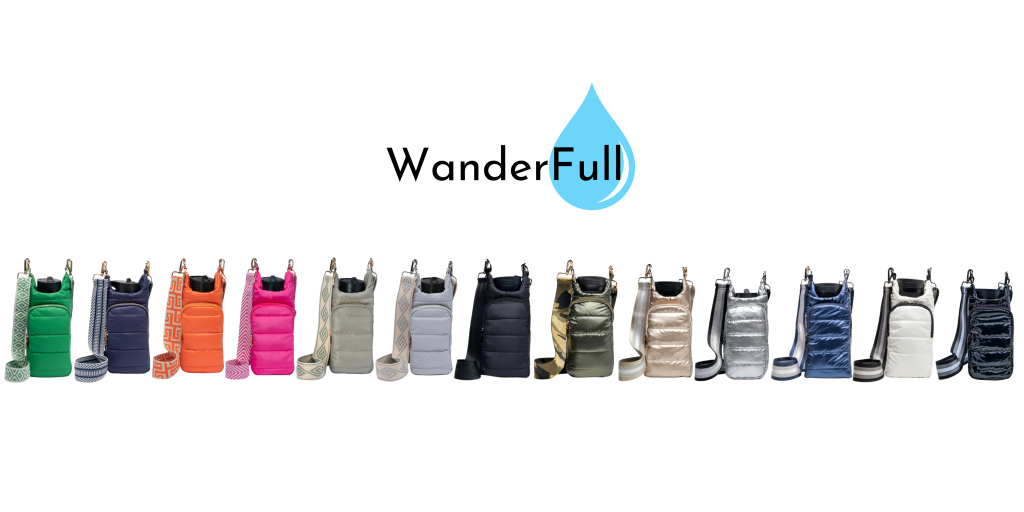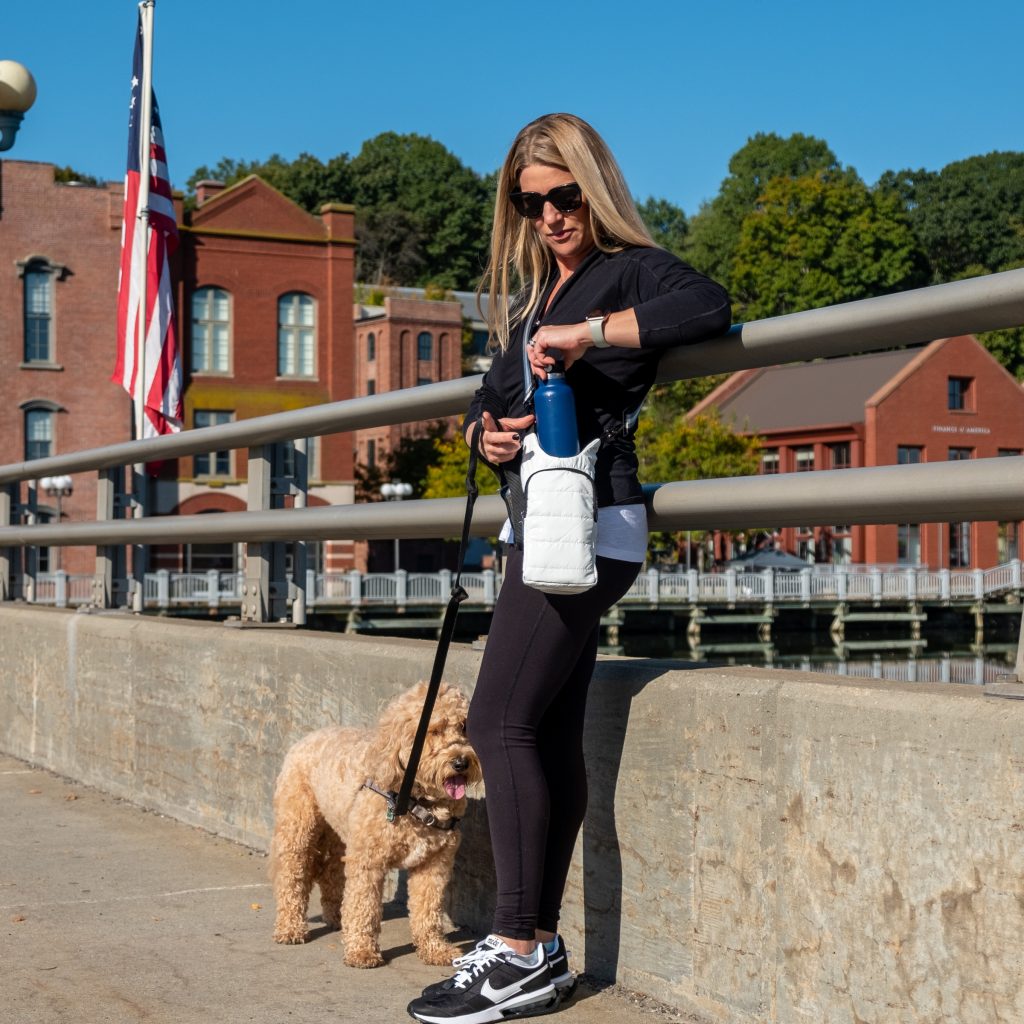 Facebook
Instagram
WanderFullBrand.com
Sponsored