Wine professionals and experts from around the world are preparing to gather for the 10th anniversary edition of the wine2wine Business Forum. The event will take place in Verona from November 13-14, 2023. wine2wine is designed to address the challenges faced by the global wine industry. The forum offers wine professionals unique insights, networking opportunities and innovative solutions. Take advantage of an Early Bird discounted rate until October 2nd. Follow their Instagram and visit the website for details.
What is wine2wine?
wine2wine is a platform for wine professionals to confront the challenges they encounter in their working lives. This year, the spotlight shifts to the work of the Italian Wine Ambassadors and influencers who work tirelessly to promote Italian wine across the globe. The Italian Wine Ambassadors will be at the forefront of the program. Guests can anticipate workshops and presentations on pivotal topics crucial to Italian wine producers and the broader industry.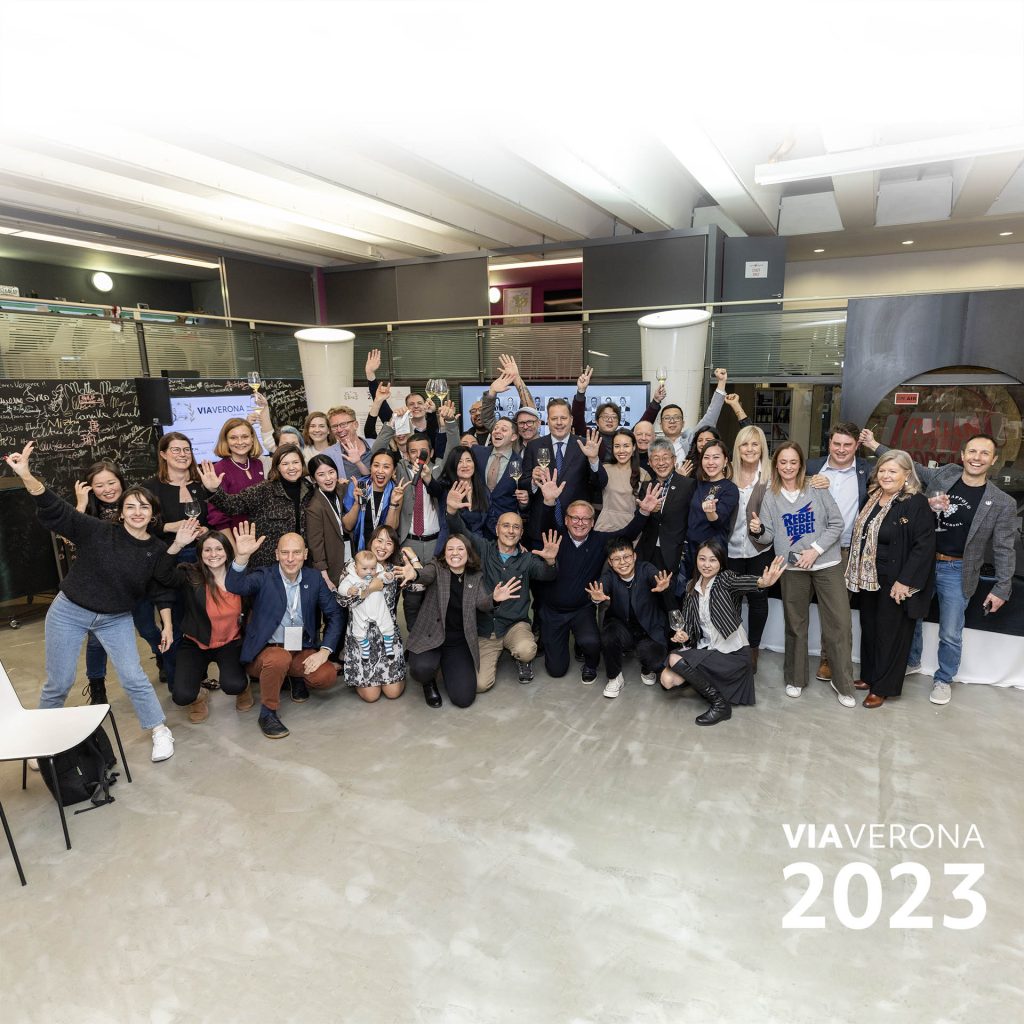 Core Mission
The core mission of wine2wine Business Forum is to identify and address the most pressing issues currently facing the sector. In an industry continuously adapting to evolving technologies and changing consumer habits, from producers to exporters to marketers, understanding and navigating the complex terrain is essential.
Changes in the Asian Wine Markets
A key strand of the wine2wine Business Forum, in collaboration with ITA – the Italian Trade Agency, is the in-depth analysis and expert insight into current market trends. Delivered by leading figures in the sector, these sessions unpack the most up-to-date market analysis and explore recent developments affecting the wine sector. Participants can fully understand the cultural, commercial and legal context in which they operate.
Some Sessions
Addressing recent changes in the Asian markets, the forum will delve into emerging trends and, in particular, explore the changing habits of female consumers, with the help of Alice Wong, DipWSET, IWA.
Marco Nordio, IWA fill focus on the New Zealand market.
Illuminating the intricate world of terroir branding, Nathalie Spielmann, DipWSET, IWA will emphasize the significance of a wine's origin and its connection to consumer perceptions of quality and authenticity.
Peter Yeung, DipWSET will address the pivotal role of brand ambassadors in promoting luxury wines and establishing a loyal customer base.
Read more about the speakers here.
Early Bird Savings!
wine2wine Business Forum is pleased to announce the "Early Bird" offer, where tickets can be purchased at a discounted price until 2 October 2023. To purchase tickets and find out more visit the official website at: https://wine2wine.net/?lang=en.
Live in Italy Magazine is On Location!
Our wine expert Patrizia Vigolo , AIS WSET3 (Vicenza) will be at wine2wine. Stay tuned for more coverage!