Celebrating the end of the old year and welcoming the new year is a ritual all over the world. Italian traditions include wearing red underwear to bring good luck; throwing out old pots, pans, clothes, etc to let go of the past and prepare for the future; and setting off fireworks to welcome the new year with a bang.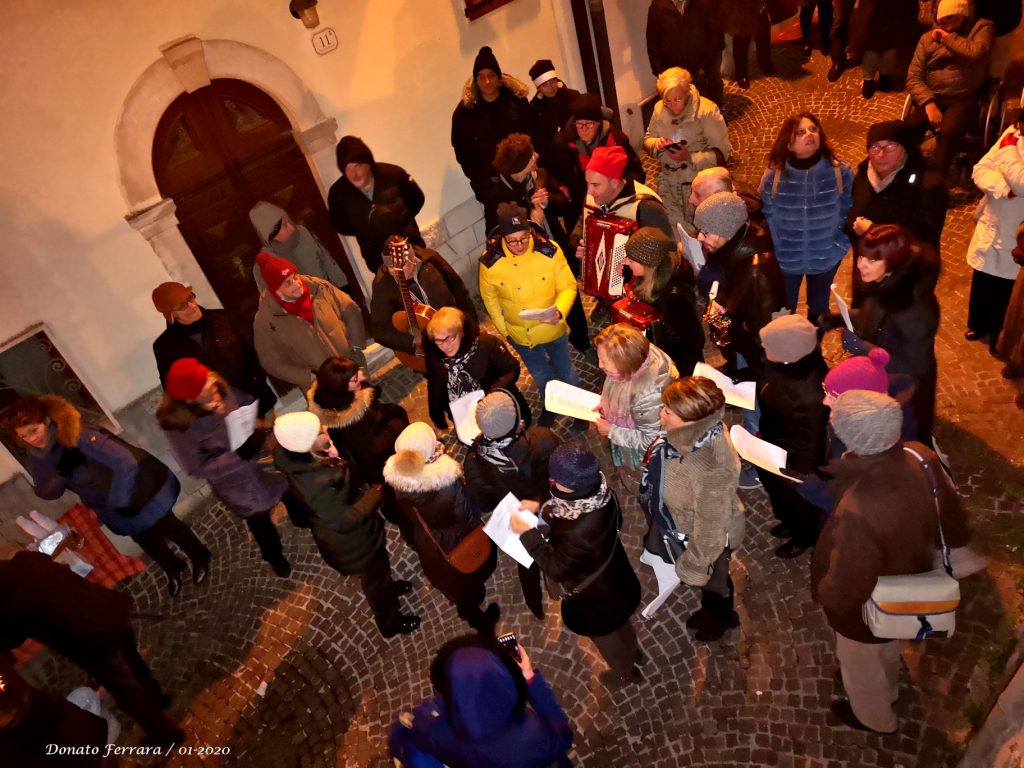 History of La Serenata di Capodanno
The late historian, Pietro de Stephanis (1807-1894), wrote that hundreds of years ago, the women of the town would go out on New Year's Eve and sing a cappella greetings to neighbors through the keyholes. They would end the song, which was always the same, with a wish for a happy new year—bona nova—before moving on to the next house. The next morning, the women would return to the homes where they had sung and left good wishes to find gifts from the homeowners.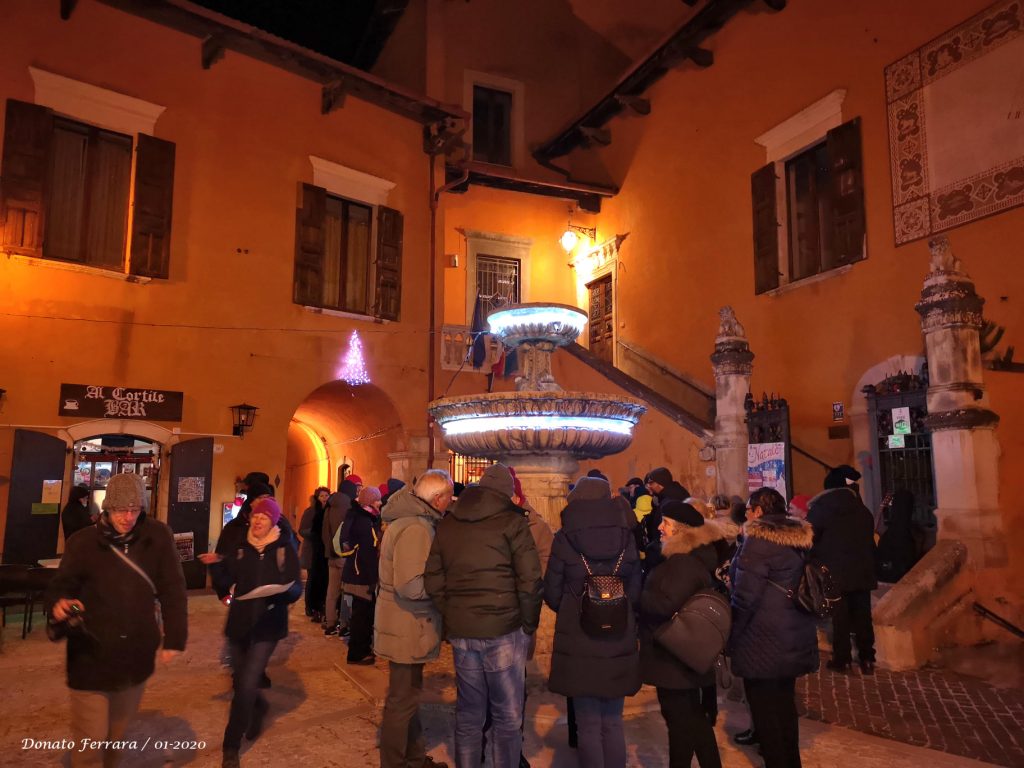 La Serenata di Capodanno
In 1925, the town organized a special concertino, La Serenata di Capodanno, and wrote a song for the occasion. From that year on, a lyricist and musician wrote a new song for the Serenata. The songs may change, but the words always contain wishes for good luck and harmony in the new year.
During and after World War II, the tradition was floundering, but in 1970, the tradition flourished again. Today, the Pettoranese still gather on New Year's Eve to greet, listen, and serenade each other while toasting in the new year. It doesn't matter whether they are good singers or not, professional musicians or amateurs; it only matters that they want to keep the tradition alive.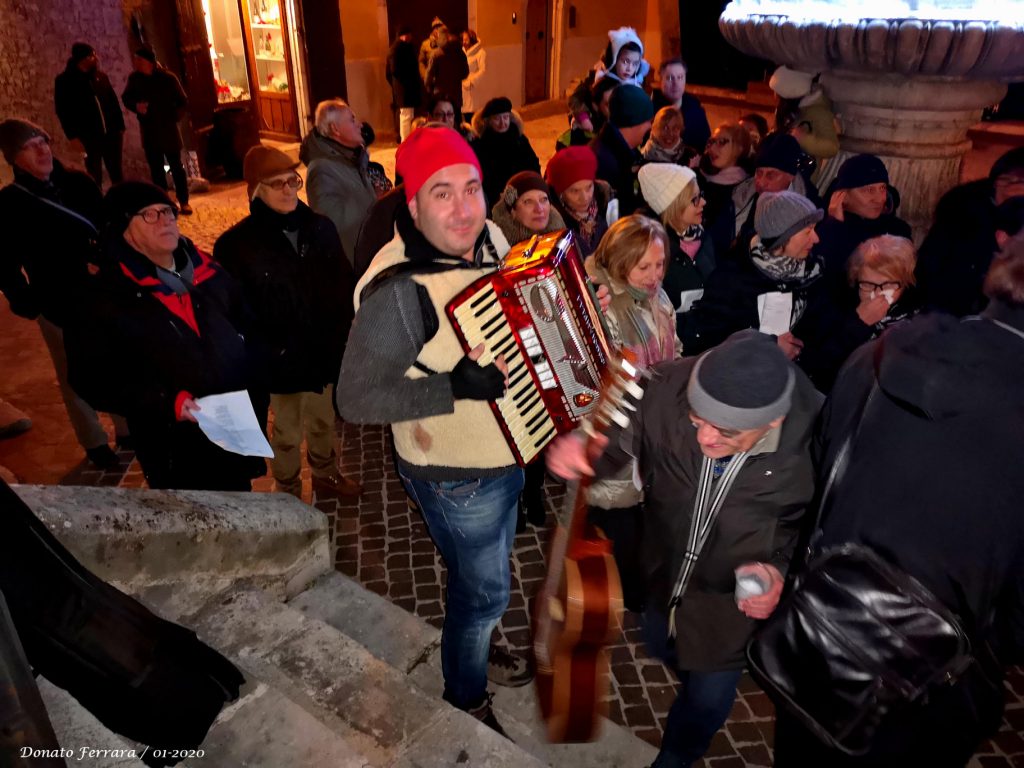 La Serenata 2020
While COVID is going to prevent the Serenata this year, the spirit is still there. As a sample of the songs, this is the beginning of Eccolo il Vento, from 2018. Michele Avolio wrote the lyrics and music.
Here comes the wind that brings new air
This is the time that passes and that goes
And tonight, one more time,
We will sing songs; we will shake hands.
There is a nice change of scene tonight,
A better scene in this land than pain,
suffering earth, scorched earth.
A song warms the air.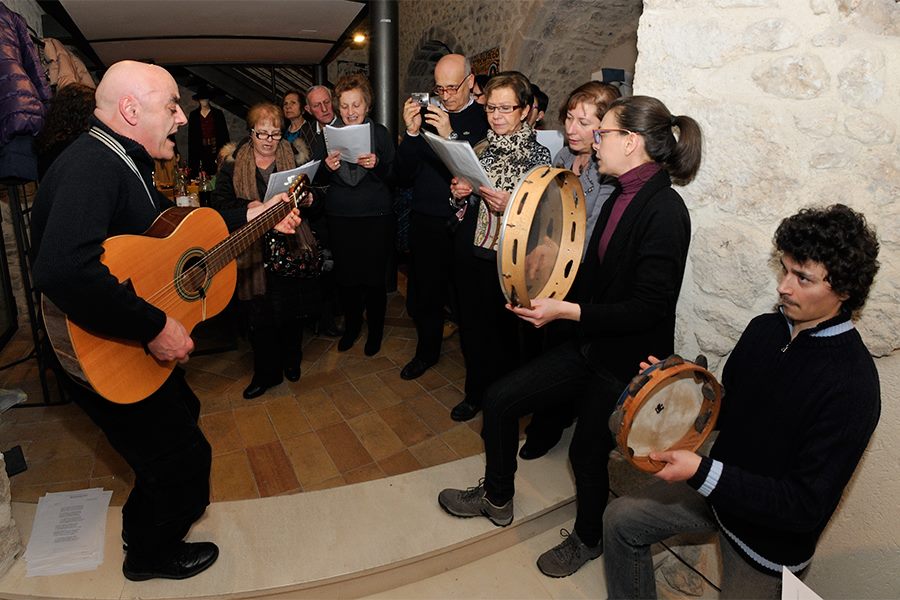 Take with you all the evil there is.
Kind wind, clean this air.
Bring us peace and the best you can
Then it comes the New Year
Bring us songs to sing from the heart
Bring us eyes to look far ahead.
Bring us hands to grasp slowly.