The Passion Project that grew to welcome millions of Foodie Friends.
Nanco's beautiful song entered my head as I wrote this interview with Vincenzo and Suzanne Prosperi of Vincenzos Plate. Vincenzo's YouTube channel and social media platforms welcome millions of followers eager to make authentic Italian food. The process of making a great meal is less complicated than we think. And, in doing so, we cultivate an almost-lost tradition to bond with our family and friends. The Sunday meal, as Vincenzo and Suzanne explain, can take place on any day and at any time. This sacred Italian tradition keeps people together in a moment that is (or should be) free from our phones.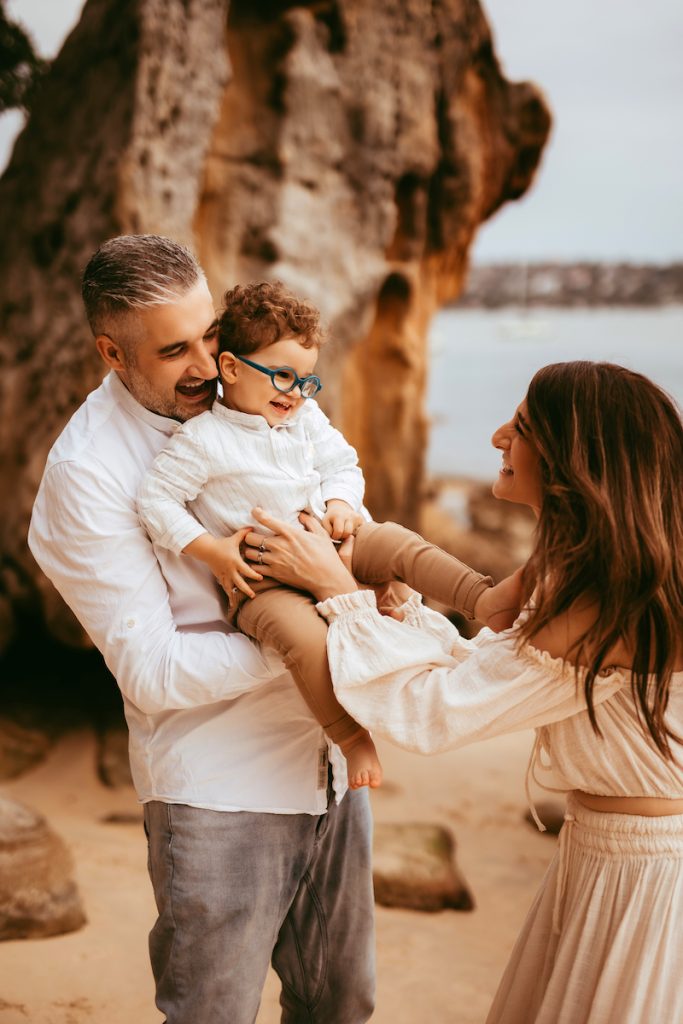 To me, the opportunity to chat with Vincenzo and Suzanne was an emotional one. Their love for Abruzzo touched me. Those who join their tour experiences are welcomed into Vincenzo's family home. They begin the journey as travelers, but end it like ' cugini' (cousins).
Like Nonna's warm embrace, I felt the love and I imagine all of their millions of other 'foodie friends' do too.
(And yes Vincenzo, I too would have jumped through the Zoom screen to hug you both!)
See you in Abruzzo – ti invito in Abruzzo…
(2:21) Vicenzo, where were you born?
I was born in a city called Pescara and am 38, born in 1983. I was lucky to grow up with great grandparents, grandparents, and my parents. So, I have a big family and am surrounded by food and happiness. Abruzzo is a beautiful region to visit.
(3:21) Suzanne, where were you born?
I was born in Sydney, Australia. You can immediately tell by my accent that I'm definitely not from Italy.
(3:37) Vincenzo: Why did you move to Australia?
I went to Australia when 24 years old on a working holiday visa, and for what I thought was three weeks. I liked it and decided to extend it to one year and then I met Suzanne. I've been on vacation for 15 years now!
Australia is a great country and has a lot of opportunities.
(5:00) What was your career path?
I was working for an Italian Club Med 5-star resort. I was part of the entertainment group. We had 2,000 guests coming weekly. Our job was to entertain, and I was the team manager.
Suzanne: That's how he found his passion for acting.
(6:12) Suzanne what was your profession?
I have a degree in journalism, but I followed the path of public relations. I was in the fashion world for many years doing PR, e-commerce, marketing, running events, and styling.
When Vincenzo and I met, he was working in fashion.
(7:21) How many years have you been married?
9 years, but we've been together for 15 years.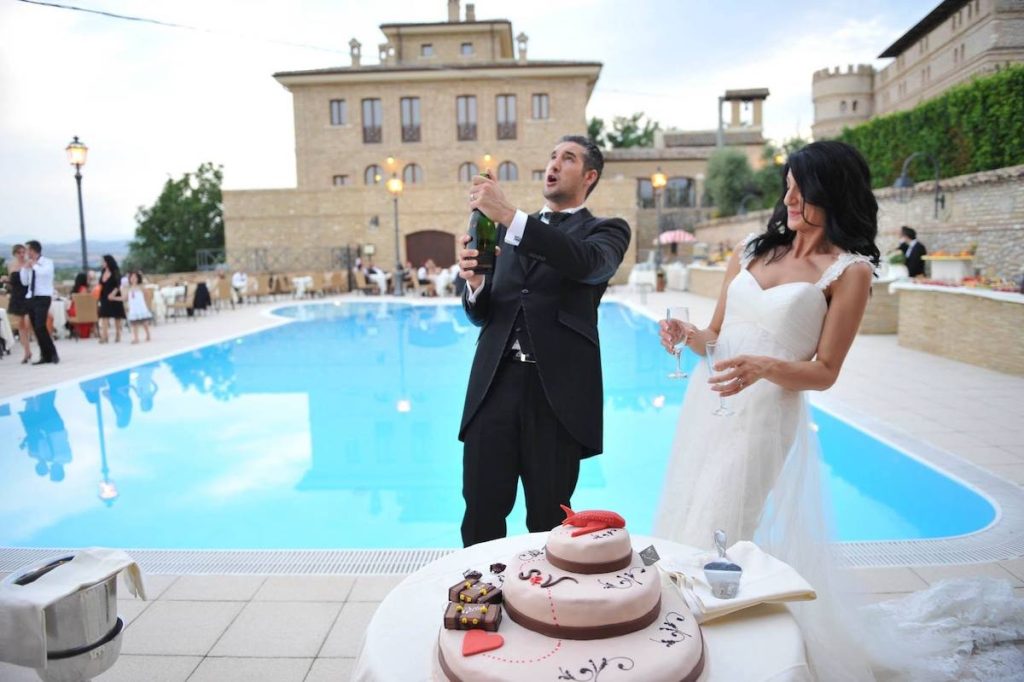 (7:35) Do you have any children?
Suzanne: Yes, one. We have a beautiful little boy, Sebastian who just turned two. It was wonderful to be able to celebrate his birthday here after we couldn't come to Italy. He's our COVID baby and didn't get to meet any of the family until he was 20 months. Finally, he got to meet everyone and that was a very emotional, but a really wonderful time.
(8:44) The importance of family.
Vincenzo: Family is very important. The future is changing and it can't be like it used to be 50 years ago. Everyone is busy, but it's important to remind people how important family is – even if you don't have one. Your best friend is your family. It's so important to be together and connect. Food brings everyone together!
Suzanne: There's that feeling of community. We want Sebastian to grow up and understand that it's a simple meal with loved ones. Nonna always reminds us. Like Sunday family lunch, but it can be any time that you are together with simple food and quality ingredients.
Vincenzo: The Sunday lunch with family is something that Nonni dream of. In the old days, they sometimes shared a dish on the table. For example, in Abruzzo, there is a tradition to put the polenta on a chopping board and everyone gets a spoon and shares. For them, sharing food and wine is like wealth.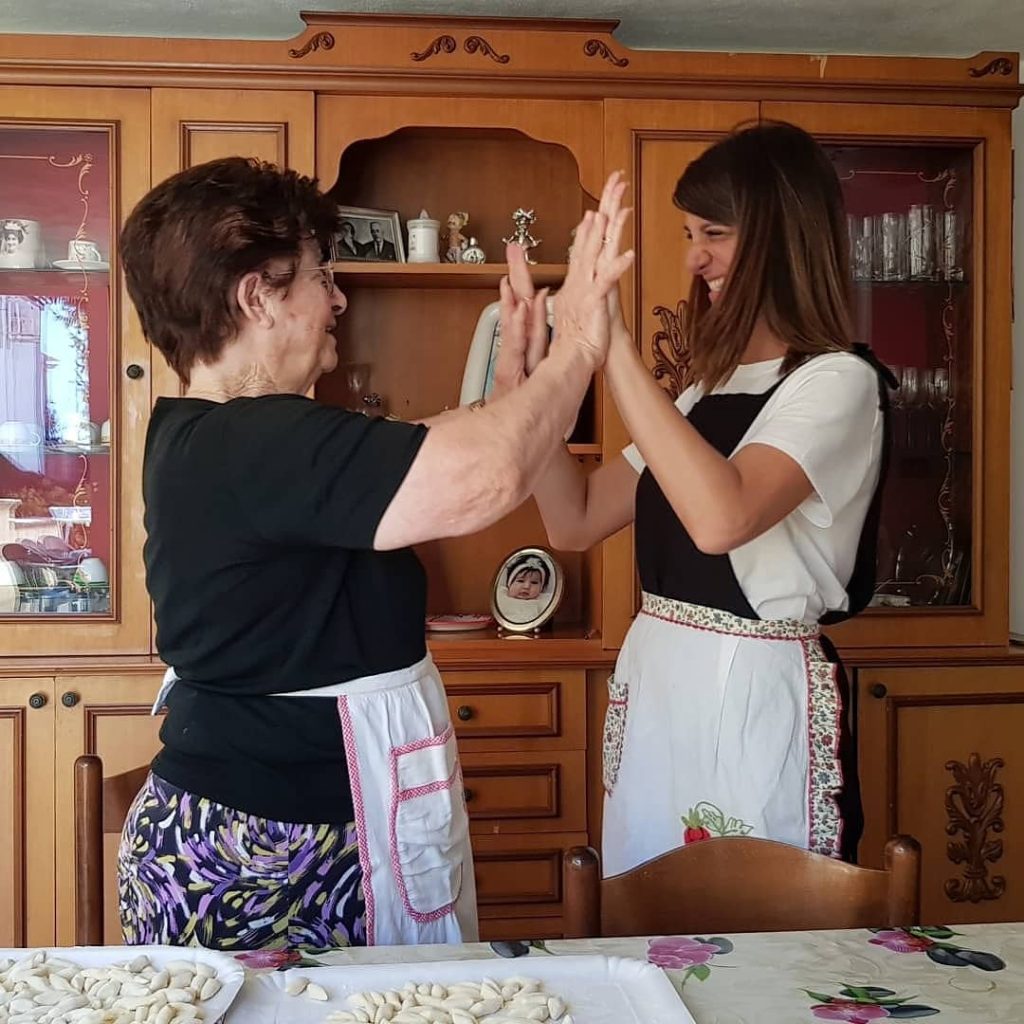 The new generation has forgotten how important this is so we need to find a balance.
(12:25) How did you learn to cook?
I grew up around food. I started by watching my grandmother, great-grandmother, and great-grandfathers. It was amazing to see them cook all the time. I used to watch my grandmother make pasta every Sunday morning after church. All her friends would be around her, gossiping. I was little with just one toy, but eating fresh pasta raw — always there with Nonna watching her and with the best food.
I also traveled to other regions and other parts of the world to try the food. To me, traveling is eating. When I go somewhere, I eat local foods. I don't go to Cuba (for example) to eat Italian food. That's how the passion started.
When I was 20, I moved to London. Although there were other types to food, I was struggling because it wasn't easy to find my food. So, I'd call my mom and grandmother and ask them if we could make something together. My Nonna would tell me to buy all the ingredients and then call her back. She would tell me step by step and we spent hours on the phone cooking together. I've also worked in restaurants and learned more there, but family food is still better. And here we are today still learning. Every day we learn something new.
(15:27) Suzanne, do you speak Italian?
Yes. I say that I speak my Italian now. We've been coming back for so many years that I think everyone has adapted to my mistakes and probably some of the dialect that I try to mix in. I talk to Nonna. We lived in Pescara after about 12 months of dating for about a year, so I had no choice because no one spoke English. Communicating is important to me, so I spent a lot of time with family and friends. I tried to study, but the grammar was really tricky. I just ended up talking in a couple of months.
Vincenzo: In two months she became the Gnocchi Queen because she spent so much time with Nonna and learned all her tricks! Tricks and skills that I don't even know, so that she can carry on these traditions in the family. We spoke through cooking. It's definitely something that we're also teaching to Sebastian.
(17:30) What language do you speak at home with Sebastian?
Because Sebastian was born in Australia, he was surrounded with English. Back here, he always hears Italian. He started speaking really early, but it was always in English. But as soon as we got to Italy, it took him about four weeks to completely transition to only speaking Italian.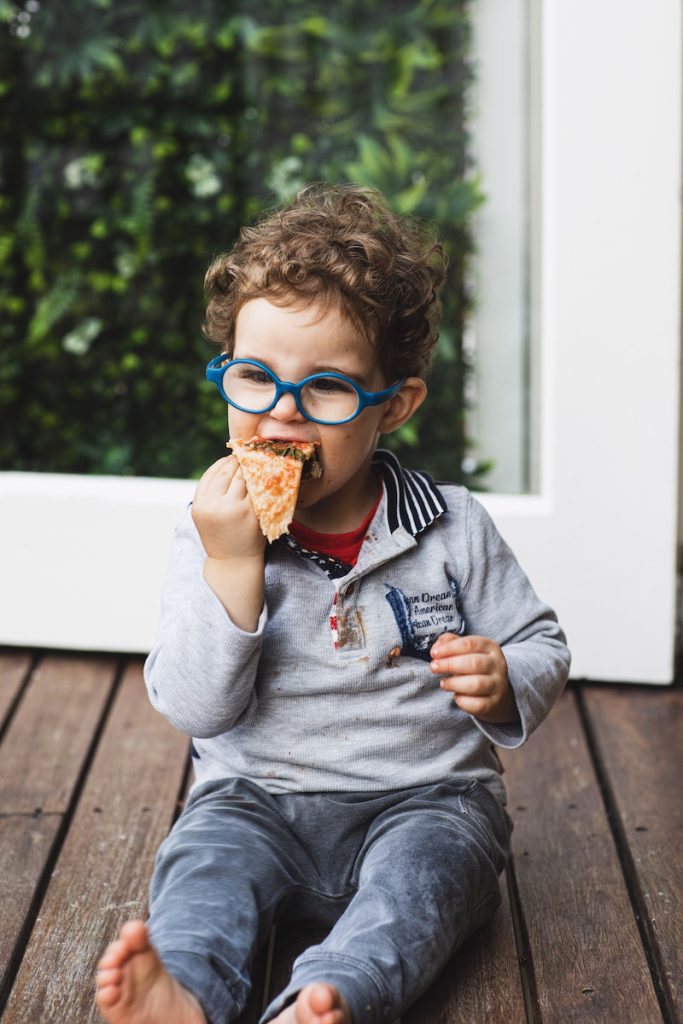 (20:45) Vincenzo's Plate YouTube Channel – How did feel to surpass 1 million subscribers?
Vincenzo: It feels good because you start a channel and you don't know what you're doing or where it's going. It's just your passion. When we reached 100,000, we realized that we had lots of friends who are listening. Then your goal is one million. It's beautiful and is one of the best rewards that we have received in life.
It's one million people who listen and appreciate what you do.
Suzanne: It's made me realize that the world is a lot smaller than we think it is. I think social media is a big part of that. We never set out thinking that we'd ever have a million subscribers. It is that cliché story that we started for a bit of a laugh. We loved entertaining and hosting dinners.
In the beginning, we both had full time jobs. I was filming and getting in trouble for using some of the wrong angles.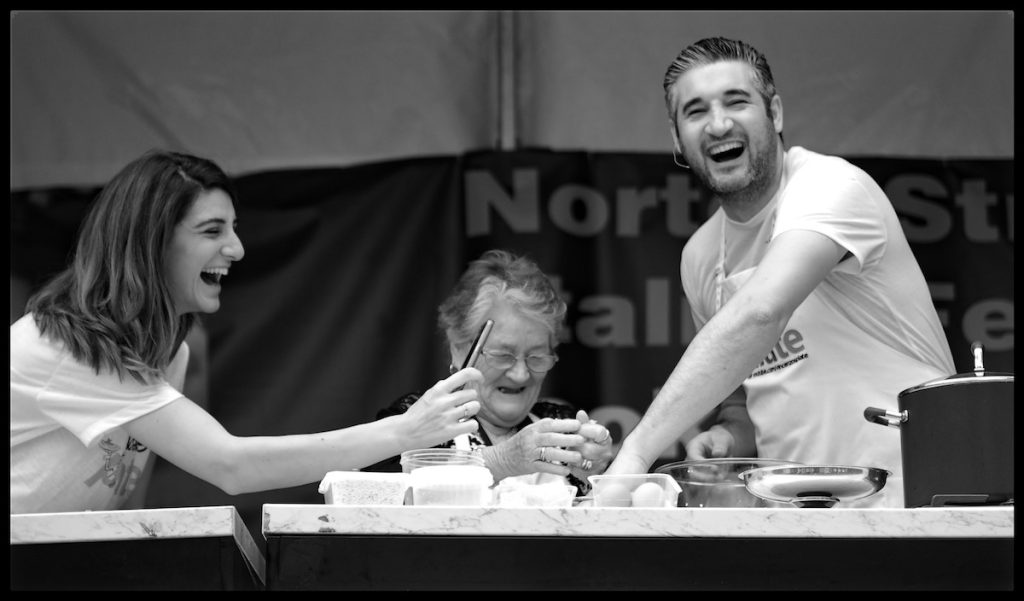 (23:55) What year did you begin?
We started officially in 2014. I wanted to be prepared so we filmed and edited 50 videos from August to November, so we would be able to launch. Having acted and worked in a studio, I never wanted to record with a phone or have videos look unprofessional. I always wanted clean shots. Back then I always needed a cameraman to help. You also learn how to shoot and what angles are best. There are so many things to learn. I think that YouTube is the best place to learn things.
Suzanne: There has been changes throughout. We went through a period when we stopped posting. Sometimes social media can burn you out. So many of Vincenzo's original followers kept following and were positive about this journey. We always wanted to remain authentic in what we were presenting.
Vincenzo: Before when we were launching it was disappointing because I was working on a recipe for so long. And then you see other videos that aren't always right and get a million views. We kind of stopped and cared less. It's important to stay motivated – in anything in life.
You don't have to look at the views.
Face-to-face
Suzanne: We had to remember that we were inspired by reaching people in other ways without necessarily through the YouTube channel. Not only just other social media platforms but running Italian style events. That was exciting because we could bring this authenticity to people face to face. For Vincenzo, that was another motivator because he could be with people in-person and not just online.
It is about keeping it simple with quality ingredients but having a good time. The experience and food go hand in hand.
Vincenzo: When we traveled, we would have YouTube friends stopping us. We also have two million foodie friends on Facebook which is a platform that we love.

(30:04) Need to Hug
Then you have someone stopping you and saying, "thank you so much." I love this because I'm a person that I need to hug you. Right now, I'm suffering because I need to give you a hug. I have a warm personality and I suffer if I don't have feelings.
Suzanne: And seeing the excitement in people. Remember when we were in Sydney out with some friends and we bumped into someone from Texas? He ran to Vincenzo and we had no idea who he was. The man was so excited because he'd just made a meal from Vincenzo's Plate for his friends the night before. He was just blown away that Vincenzo was there. I think that sometimes we didn't realize the impact that Vincenzo was making. There have been big reminders along the way that we are on to something.
(32:48) When you started the channel, what was your mission and has it evolved?
I've traveled the world and I've been to restaurants where you see Italian food and you look at the menu, you pay top dollars and it's not Italian. Chain restaurants that say they are Italian don't give an authentic experience. It makes me upset because Italy has so much to offer. Italian food is so different from the north to the south.
The goal was and still is to teach you how to cook easy, delicious, and authentic (with a twist of course). There are rules and you must respect the recipe. And when you go to a restaurant, you know the difference. For example, Carbonara is not meant to have cream. You can make dishes under $5.00 and feed the whole family.
Suzanne: We've often got emails from people who send photos of menus that have dishes that aren't authentic. They point it out and say respect the Italian tradition.
Food can really make you travel.
(37:31) Talk to us about your courses offered in Australia.
Suzanne: We were doing that for a number of years and including events as well. Plus, lots of classes for kids. We really enjoyed that aspect. We obviously haven't been doing that so much with the pandemic.
(38:21) Tell us about your tours.
Vincenzo: It's one of the best things in our life. Spending eight days with our foodie friends and exploring Abruzzo. It's nice because not many tourists come here. We can do whatever we want and enjoy great food and wine, nice weather, beautiful landscapes – it's just a beautiful place to be! Abruzzo is unexplored Italy. Here you really feel like a local. When you don't have so many tourists, the quality of food and life is very high.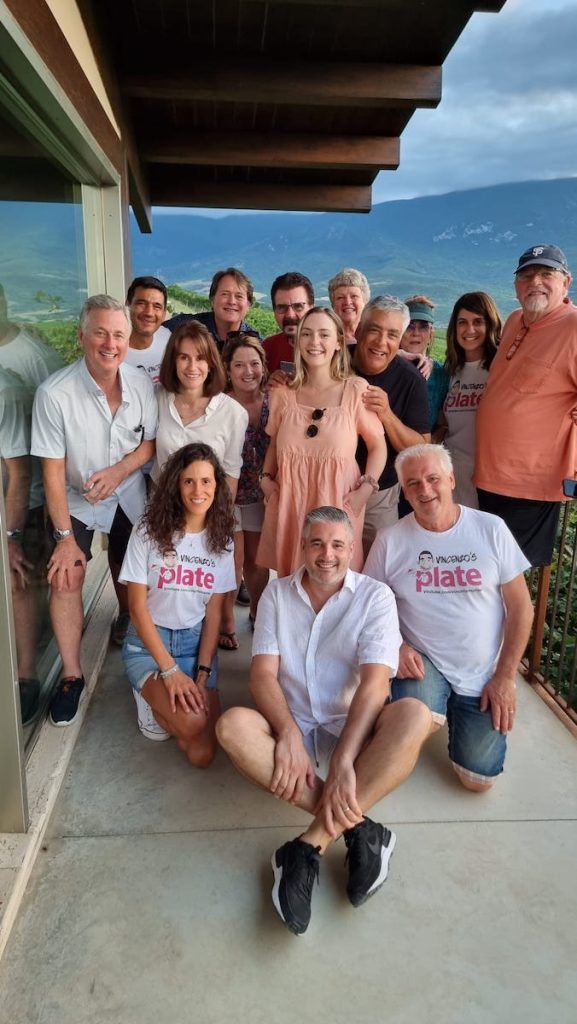 Italians have high expectations. If you don't serve good food, you close.
Once it becomes touristy, I'm not doing tours anymore.
(40:27) The benefits of tourism.
Tourism brings economy, wealth, and jobs. I left Italy because there wasn't any opportunities. I think tourism makes everything can grow and the younger generations will have more opportunities.
Suzanne: We would love to see it done in the right way. It's not about bringing a bus of 25 people into town and being regimented (although obviously we have a schedule to follow), but we are flexible. It's about being like a family and experiencing what we know about Italy, as well as eating beautiful meals. By the end of the week, we are normally all in tears and that's really genuine. We still get very emotional.
We still can't believe that although there are so many places to be and things to do all over Italy, sometimes a tour with us is their first time visiting Italy. They make a conscious decision to be with us and we both get blown away by this.
The tours were something that we'd dreamt about before starting the YouTube channel.

Vincenzo: It's nice to know that we still have Nonna. During COVID, all she kept saying was, "I want you guys to come back."
Suzanne: She really enjoys it because she's seen a different side of tourism. She gets emotional too. Many have seen Nonna in videos and when they meet, it's like reconnecting with their loved ones or a grandmother (figure) that may not necessarily be around anymore. Then they cry and she cries, and then they have a meal together.

We talk about that generation that isn't going to be here forever and we should be appreciating them now. The simple things that they enjoy aren't a part of our life necessarily. We've forgotten the importance.
(46:45) You could have easily turned this into something huge, but chose not to, right?
Suzanne: Yes, that's a promise that we made from the beginning. If it became too big, it would detract from what we intended to do in the first place. To be fair, it may be the opposite. If we get too busy or our family grows and priorities change, we might not be able to do it forever. The feedback has always been, "Oh my gosh. We may have never come to this place."
(48:08) How do you define expat?
Vincenzo: When you are an expat, you choose it. I'm happy there because I chose it and I needed to adapt. I am an Australian citizen and want to live an Australian life. As an expat, you're always an expat. It doesn't matter how old you are. I think it's the same no matter where you are in the world. You're still seen as someone who's not from there. Here everyone treats me well. Of course, I miss Italy but thank God we come every summer. At the moment we are very lucky to live this life. At the moment, I kind of feel like an expat in Italy because after not being here so long because of COVID, I feel a little like a stranger in my own country and confused.
Suzanne: I've never really thought about the definition. I never really felt like an expat because my family originates from Italy*, so I've always felt a close connection to Italy. Then my closeness changed when we started to visit more often, and I felt more at home. Italy has always been a second home to me. We also want this for Sebastian and for him to feel that he is really lucky to have two homes.
I guess there are things that I miss about Australia when I'm here and Italy when we're there. Apart from the driving… After 15 years, I'm finally driving in Italy which is a big thing because in Australia, we drive on the other side of the road.
*Note: Suzanne's Dad and all of her grandparents were born in Italy and from small towns in Reggio Calabria. Her mother was born in Australia.
Teaching Family Values
Vincenzo: What's most important is Sebastian. We want to teach him family values and to be a good person in the world. Hopefully he can adapt here and there.
Suzanne: He definitely has a passion for food!
(1:41) Besides friends and family, what do you miss most?
Vincenzo: First I miss the food because Italian food doesn't exist. Italian food is city by city or region by region. I eat everything, but miss the variety of regional cuisine. I miss the humanity and on a recent trip to Naples, I felt like the most alive person. There's a good lifestyle in Italy for the worker. That's something I appreciate. Here it is slower and more relaxed. The only other place I felt like that was in Havana. Everyone is joyful, 24 hours a day.

I love Australia, the freedom, everything works, you can do whatever you want. You don't have that freedom in Italy. Everyone wants to know what you're doing.
I miss the system and the diversity of people in Australia. I miss that I can find cuisine from all over the world. Everything is clean and pristine. People respect the green and red light.
Suzanne: I think it's a hard question because I enjoy the way we have built the life that we have. The way to enjoy the day-to-day is not the same in Australia. Even though here (in Italy) everyone is just as busy, people still make the time to go out to dinner, to have a gelato, or go for a walk with a friend. I love it here that people say, please stop by and have a coffee.
Sometimes we have to plan time with friends and family two to three months in advance. In some ways it's because of the mentality: I'm really busy so I have to be organized. It's just more spontaneous here. We struggle sometimes to be spontaneous.
The reverse is definitely the discipline. I still hate driving here because it still freaks me out driving around corners! I have had some fun experiences (looking back).
(1:08) Where do you see yourselves and the channel in the next ten years?
Vincenzo: Making jam and wine!
Suzanne: We'd like to have our own place, probably or maybe in Abruzzo. Definitely somewhere that is not among tourists. We'd like the lovely slowly life and connecting to where we are.
Vincenzo: For sure (now) we'll be living in Australia. We must think about Sebastian going to school. Our plan is to do three months in Italy and nine months in Italy. We need to have a stable life. For those three months, it would be beautiful to have a house in the hills looking over the ocean. Maybe a B&B with nine or ten rooms, us living there too. We could have a cooking school, vineyards, olive trees, and maybe a horse or two. It would be like a farmhouse.

We'll make wine jam!
I don't know if my Nonna will be here in ten years, so I want a reminder of where she started in life, the countryside. We'll keep doing what she did. That will be our connection to Italy.
Suzanne: When it comes to the channel, we can't imagine not having it. The content will be the same and adapt to the way that we are living our life.
Vincenzo: One of our dreams now is to build our own studio kitchen.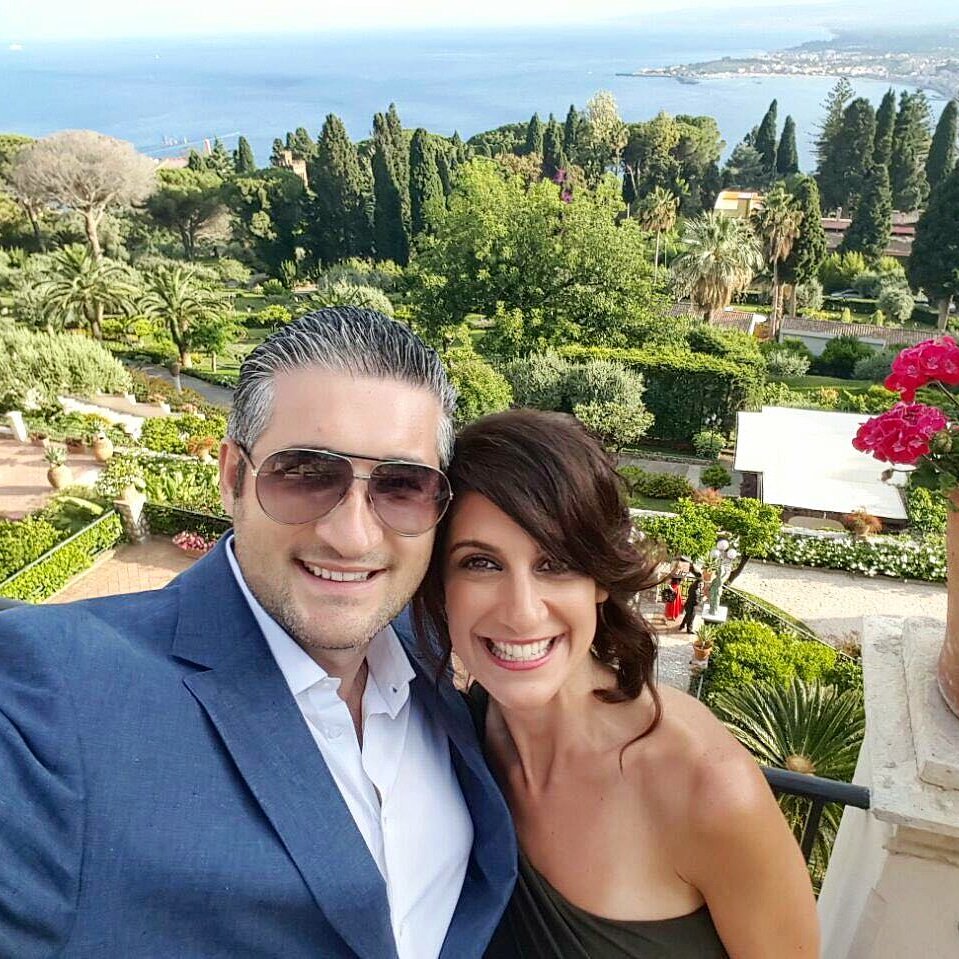 Become a Foodie Friend of Vincenzo's Plate
www.VincenzosPlate.com
Vincenzo's Plate YouTube
Facebook
@VincenzosPlate on Instagram
TikTok
Watch the video version of this interview & follow along using this article as a transcript. Our website can be read in Italian and Spanish.
---
Ti Invito in Abruzzo by Nanco song link: https://youtu.be/Uk1-0pmCeoo