Fig and Almond Cake Recipe
To celebrate Live in Italy's third birthday, I, of course, had to make a cake! My fig and almond cake uses seasonal ingredients and welcomes the autumnal flavours of September. The cake is flourless, which is one of my favourite types of cake – the almonds and butter make the sponge taste almost pastry like. The combination of the jammy figs and rich almonds is comforting and decadent. The cake is very versatile as the fruit can be changed depending on the season – I often make a version with pears and cocoa powder in the autumn, and it would also be lovely with cherries in the summer.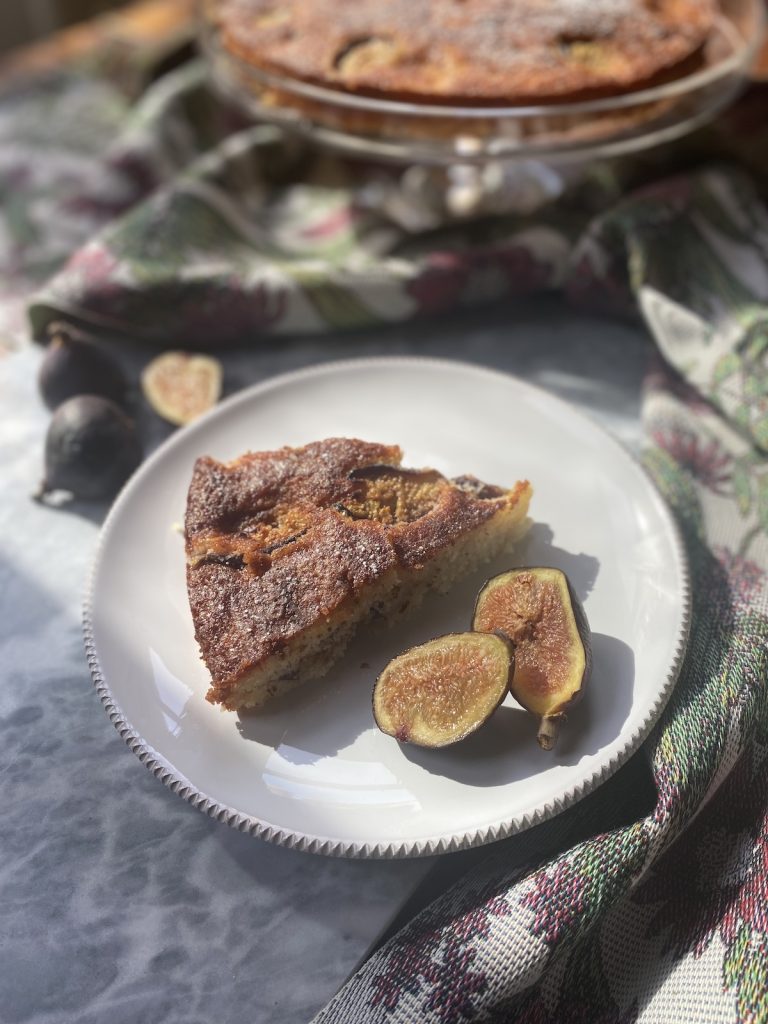 Ingredients:
185g unsalted butter
200g caster sugar
4 eggs
1 teaspoon vanilla extract
200g ground almond
1 pinch of salt
Around 6 figs
Icing sugar
Method:
Preheat the oven 180°C / 350°F.
Combine the butter and sugar, then add the eggs and vanilla extract. Mix until it is soft and fluffy.
Gradually stir in the ground almonds and add a pinch of salt.
Lightly grease a springform cake tin and add the cake batter to this.
Slice the figs and lightly push them down into the cake batter.
Bake for around 45 minutes or until a skewer comes out clean. 
Lightly dust with icing sugar and enjoy! Buon appetito!