Being Italian-American has always been a major part of my identity. I was lucky to grow up in Youngstown, Ohio, a city built by immigrant labor. The ethnic values and customs of our ancestors dominated so much of our lives at that time.
Youngstown was once home to steel mills that attracted European immigrants to the area in the late 19th and early 20th centuries with the promise of a better life. By the thousands the Greeks, Slovaks, Hungarians, Italians (my grandparents among them), and others came in search of freedom, economic and educational opportunities, and the proverbial "streets lined with gold."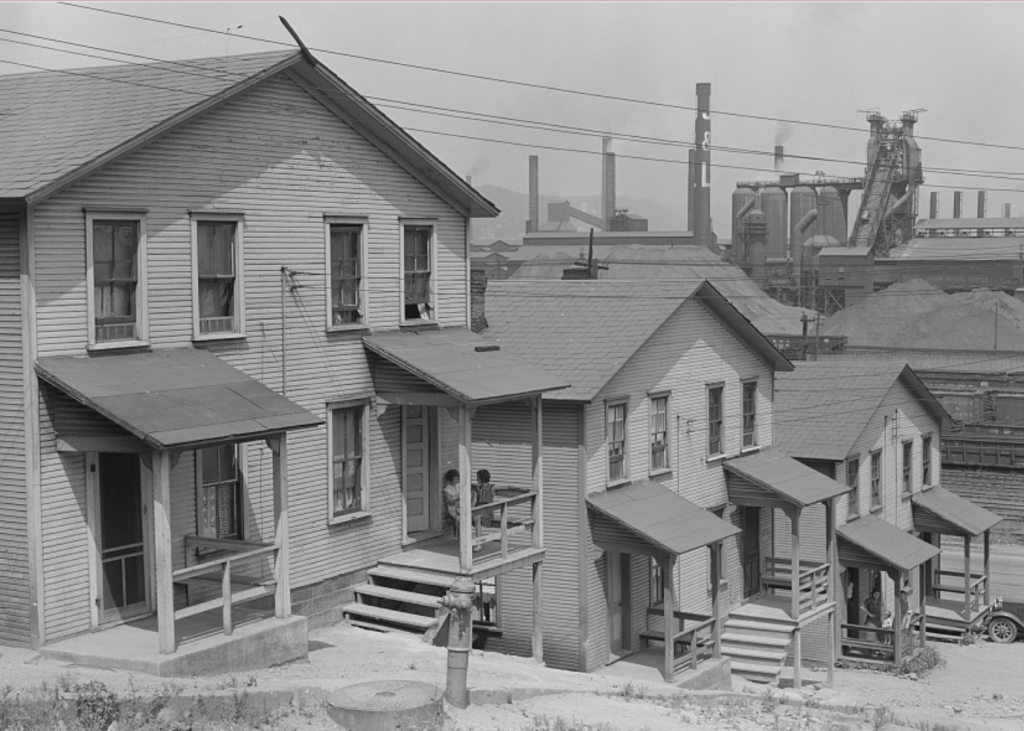 Those immigrants did not find the streets paved with gold in Youngstown or any other town where they settled. Most didn't even find a landscape as bucolic as what they left behind. They moved into ethnic neighborhoods within walking distance of the steel mills. Their employers supplied the cheap, cramped houses and apartments in which they lived and the company stores where they bought basic necessities. Squeezing their large families into the small houses and paying rent, mortgage, and grocery bills "to the man" were a constant reminder of the stranglehold the mills held on their employees and families.
Yet, they survived, and their successes live on and continue to grow in the first-, second-, and third-generations that follow them. Over the next few weeks, I'll introduce you to a number of Italian-Americans and their stories.
The Immigrants
Between 1880 and 1920, more than 4,000,000 Italians immigrated to the United States. After World War II, unemployment, famine, and poor standard of living drove more than 600,000 Italians to leave for the United States. Sergio Ciccone is just one of them.
Sergio
I have known Sergio Ciccone since we attended St. Nicholas School in Struthers, Ohio, more than 50 years ago. Even though we attended grade school and high school together, it was only after we reconnected via Facebook a few years ago that I learned he was born in Italy. Imagine how excited I was to discover that his birthplace, Pacentro, is about 10 kilometers from my ancestral town.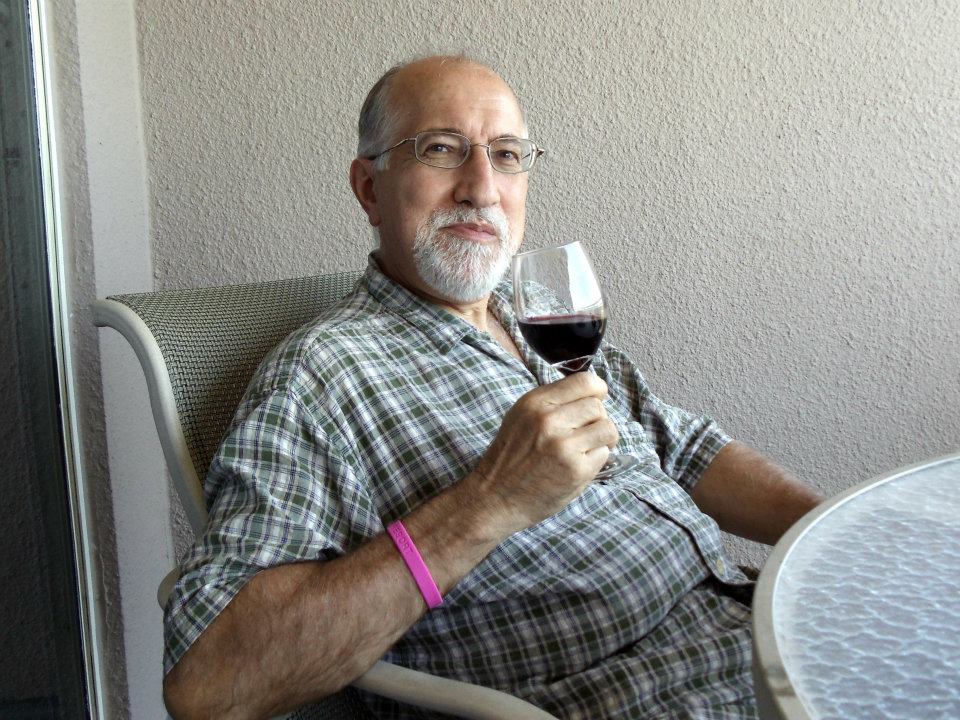 Because World War II had devastated Italy, there was little left there for many families, especially those who lived in small towns. Sergio's father Carlo and his brother Giovanni went to Caracas, Venezuela, in search of work before immigrating to the United States in 1954. The Youngstown, Ohio, area drew a large number of Abruzzese (particularly those from Pacentro). After Carlo established permanent residency in Struthers, a Youngstown suburb, Sergio's mother Maria, his brother Franco, and Sergio followed in 1956. Sergio was three years old.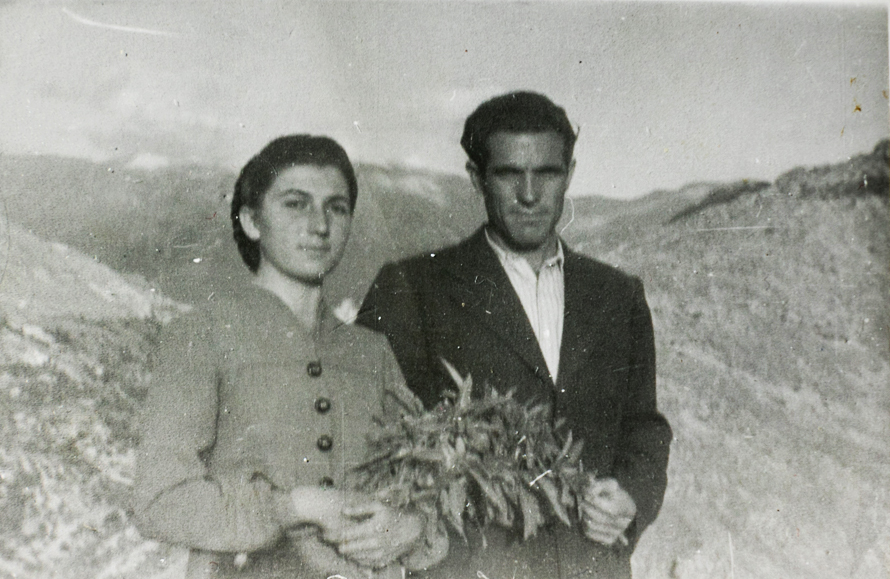 Both Carlo and Maria worked, he in the steel mills and she as a seamstress. While they both learned to speak and read basic English, eventually Franco and Sergio became their translators for business and official documents. The entire family became American citizens.
In Sergio's Words
What do you think was the most important thing(s) to your parents?
If I were to pick the most important thing that my parents instilled in me, I would pick the value of education. They had the equivalent of a 5th or 6th grade education, but that was because of their circumstances. They were intelligent enough to realize how vital an education was to achieving success and security in life.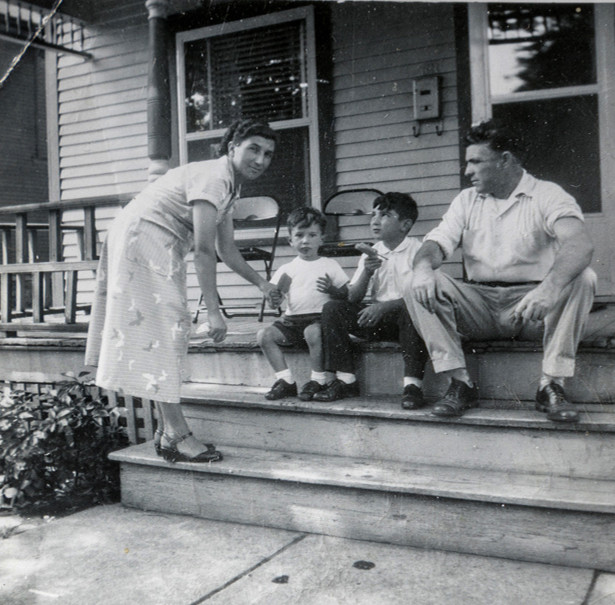 They showed this by making school first above all else. They would not even allow us to have jobs if it interfered with our education. They sacrificed most of their early to middle adult years in order to send both my brother and me to one of the best universities, Notre Dame. My brother excelled academically in both high school and college. I never achieved his scholarly levels, but I did above average by most standards. We both went on to have successful careers in IT in various sectors of business.
What were the ways they worked to keep some part of Italy alive in your family?
They brought with them all the customs that allowed them to save money. This meant spending long hours making many things by hand.
Initially, My mom made her own bread. She also made her own pasta and tomato sauce. Canning sauce along with fruits and vegetables was a yearly custom. They grew their own vegetables as well. My mother also made Italian wedding soup for special occasions.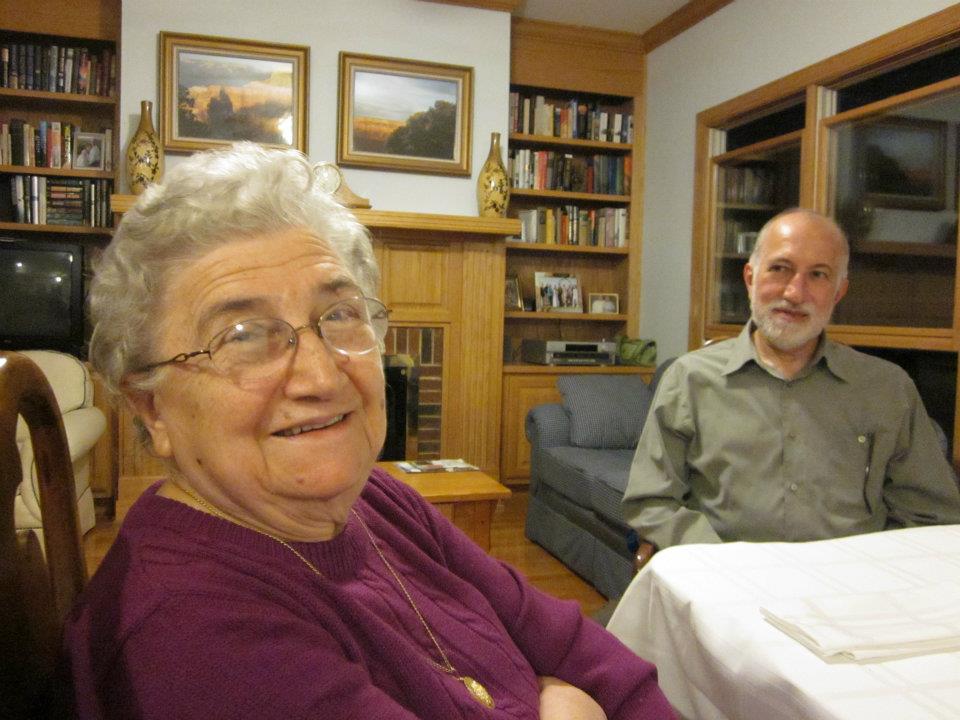 Of course Christmas Eve was a tradition we all kept by celebrating with the Feast of the Seven Fishes. I remember many a whole eel coiled in the fridge. Once I got past that, the food was amazing. Speaking of Christmas, there was also the wonderful cookies my mother would make. Two of my childhood favorites were the traditional pizzelles and fritta de ceci. The pizzelles are the snowflake-like flat cookie made using a cooking press with a stamp providing the pattern.
Fritta de ceci is more of a local Pacentrani cookie which is made by mixing cocoa powder with ground chick pea paste, honey, and molasses made from a reduction of the grape juice from my father's wine press. She wrapped the chocolate paste in a light cookie dough and sealed it like a large ravioli. Mom dropped them into an oil fryer to cook the dough. After cooling , she would sprinkle them with granulated sugar. She had to hide them every year for fear that I would eat them all before she could serve them to guests. I always did find them.
And your dad?
My father would make his own wine every year. He would buy California grapes from a distributor, press the grapes in his own pressing machine and allow the juice to ferment in full sized barrels in the root cellar. Fruit flies filled the house every September!
My father also did as much remodeling as he possibly could around the house. One notable project had him strip many layers of paint from all the woodwork in the house to reveal the gorgeous natural wood that he stained.
Do you try to keep any customs alive?
The customs I've tried to keep alive center around food for the holidays, especially Christmas. Trish and I still make homemade pasta and lasagna using my mother's simple recipe and pasta machine with the hand crank. We have also made her Italian wedding soup recipe several times for guests and during some holidays. We have made the Feast of Seven Fishes a few times, but it's difficult when there's only two of us. So we reduce the amount of seafood to a manageable portion.
Although my mother never made them herself, I have added making biscotti for Christmas. They have become very popular in Trish's immediate family, so now I feel "obligated" in making them every year. It's very flattering, actually.
Because we lack the space in our house, we do not do any canning. I surely miss my mom's homemade tomato sauce.
You've returned to Pacentro a few times. Can you give me your thoughts on being there?
The first trip I made back to Pacentro was in 1988 when I was 35 years old. This was also the time my parents went back together. We went separately because of time constraints. My parents were staying for two months and I was in Italy for 3 weeks. I didn't stay in Pacentro the entire time but it was the first place I arrived after the Roma airport. All I wanted to do was walk around this small town which existed since the 11th century. I was trying to figure out how I fit into this strange and wondrous place of my birth.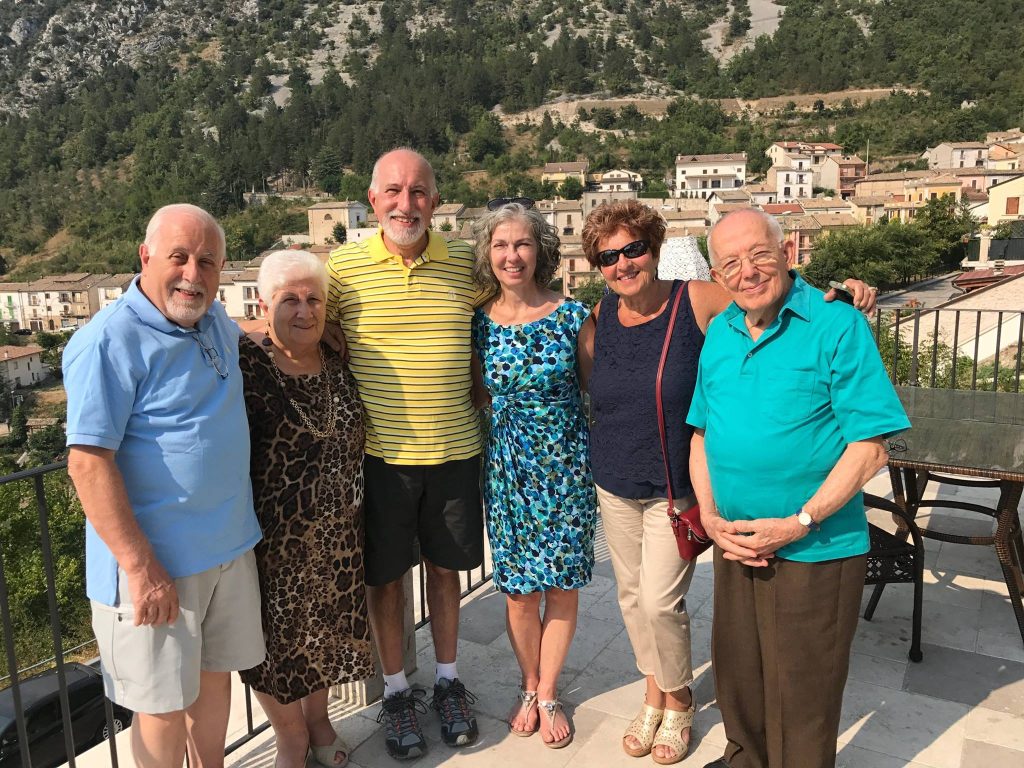 These homes built with stone into the side of the Apennines mountain range with Mount Morrone as its backdrop amazed me. While I wanted to see the home where I was born, I could not enter because the owners were not home. Then there was my father's house where he grew up, literally next to this amazing castle, Castello Caldora, built during the middle ages around the 11th century.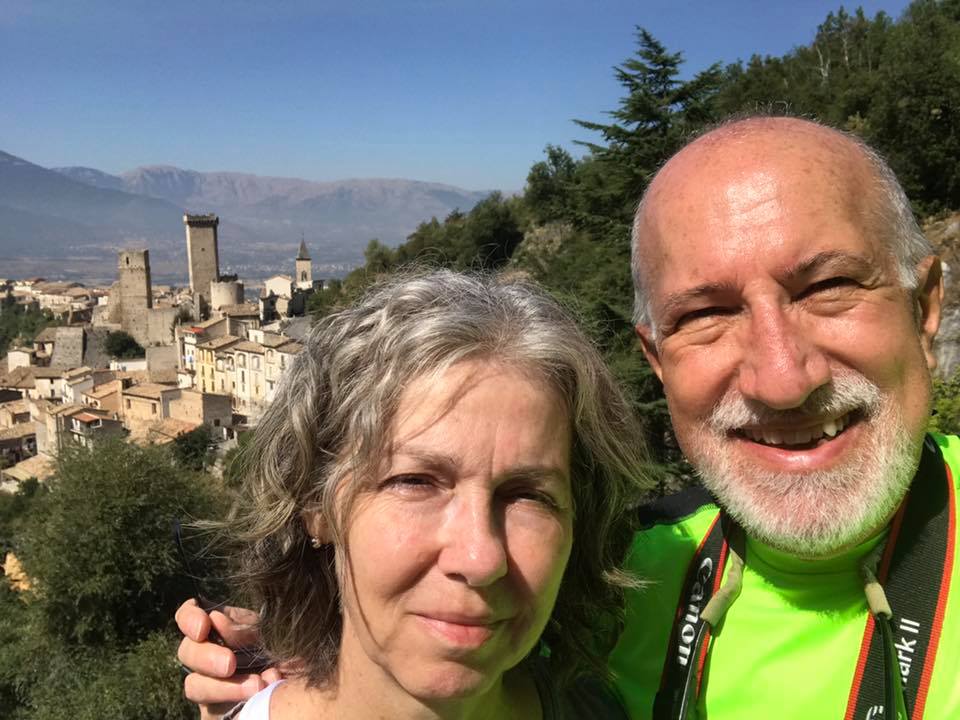 But I wasn't at home at all. I looked Italian, but I dressed like an American. Because I was three years old when I left Italy, I never quite learned the language. I spoke Italian with my parents and other Pacentrani, but our town had its own dialect. My vocabulary was limited to the Pacentrani dialect. The older residents accepted me but more so because they knew my parents.
I've been back two more times to Pacentro in 2011 and 2017. It's only gotten worse. I've discovered since that first visit that I am more American than Italian. Besides the language holding me back, it's also the lack of immersion into the true Italian culture. If I had been a few years older when I immigrated, I think it would be different.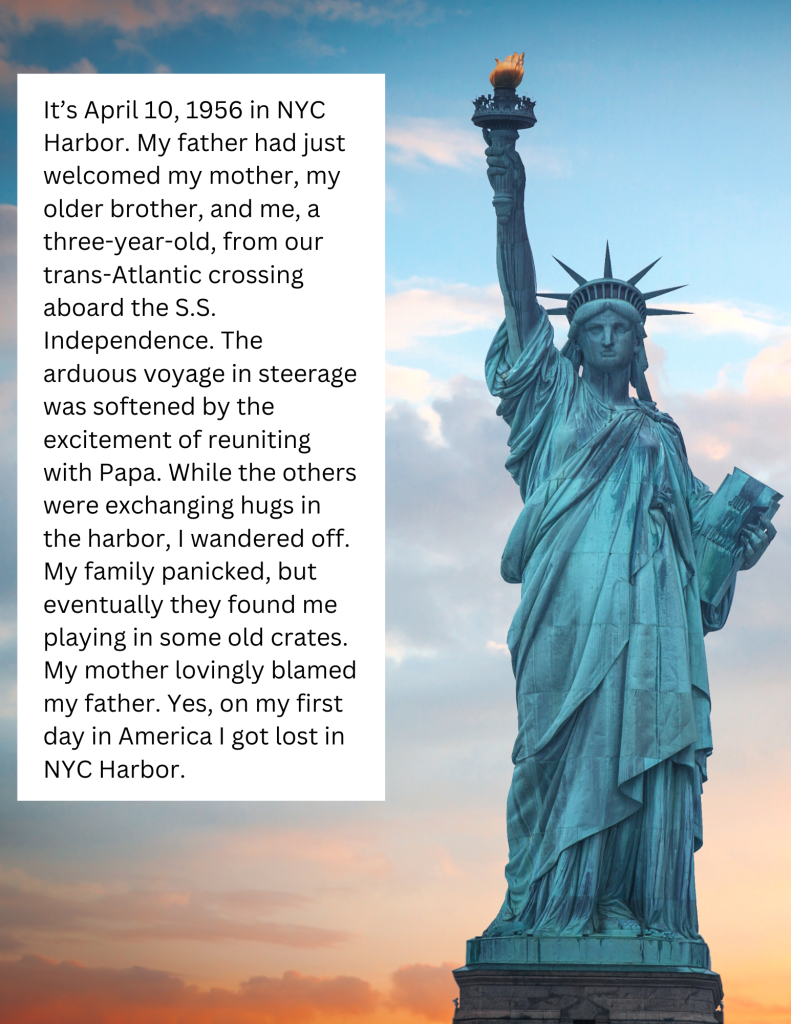 Don't get me wrong. I still love the town. It's the feeling of being estranged from my heritage that saddens me. I always wonder what if my parents had never left? What, who would I be? I'd have a completely different personality, mannerisms, and opportunities. I'd even be speaking English with an Italian accent! Not that they would be better or worse than what I ended up with. Just different.
As far as the actual people in Pacentro are concerned, I've seen a change over the past 30 years. The younger residents don't even understand my Pacentrani dialect any longer. I assume the older generations dying out has left them with only pure Italian or a modification of my dialect. But language is a living entity that must change and grow to survive.
Do you consider yourself American? Italian-American?
I consider myself to be Italian-American. I believe it's important to hold onto our personal heritage. These two words, Italian and American, provide not only me, but to those who hear it, a sense of my origin AND destination. The United States motto, E Pluribus Unum, symbolizes the unity of the 13 colonies into one America. I imagine this same motto embodies all those immigrants from diverse countries arriving on these shores in hope of continuing this democratic experiment.
---