The Milan-based design curator, consultant and author Maria Cristina Didero is perhaps best known for her expertise on Italian Radical Design. An architecture and design movement from the 1960s and 70s Italy, it traveled from the small town of Pistoia all the way to New York's MoMA. In spirit with its times, Radical Design drew from Pop Art to create critique in form of rebellious objects. Responding to the political, social, and cultural shifts, the Radicals rejected design and architecture before them, instead making their own.
In 2017, a project set off to celebrate Radical Design, through an exhibition, a documentary, and a book. Together with the co-founder of the design gallery R & Company in New York, Maria Cristina Didero put together a display of iconic, era-defining objects. From Superstudio to Studio 65 and Archizoom, but also individuals such as Ugo La Pietra, Gianni Pettena, and Ettore Sottsass, the items on view tell the story of a revolution. A book and a documentary, both titled "SuperDesign," also immortalized Didero's vision
A true force to be reckoned with, Maria Cristina Didero has been the person behind numerous exhibitions for institutions, galleries and brands around the world. Her latest role is also a global one – Curatorial Director of Design Miami/. The exciting announcement came right alongside that of the fair's inaugural Paris edition. Joining the flagship events in Miami and Basel, the French capital's chapter will coincide with another debutant in the city: Art Basel, in October 2022.
We sat down with Maria Cristina Didero for a nice, albeit virtual, cup of espresso. We talk about Italian Radical Design, as well as her visions for Design Miami/ and in particular "The Golden Age" theme that will encompass them.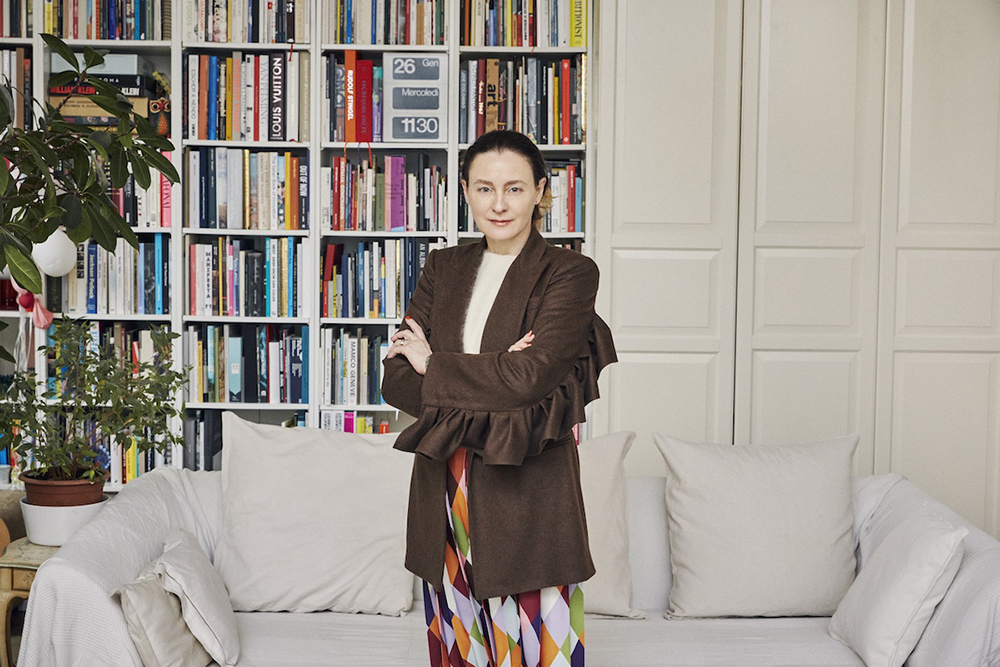 Becoming Maria Cristina Didero
Can you tell me a little bit about your roots? Where were you born and what did your growing up look like?
I was born in Bologna, and when I was six months old, my family moved to Rimini. These two cities are in Emilia Romagna, which is a kind of Disneyland of Italy, because there is a lot going on on the Adriatic coast all summer. Back in the '70s, '80, '90s, it was the place where all the Italians could go to have fun, go to the beach. Rimini is very specific, it's a town that basically lives in the summer; in winter, there is nothing to do.
I graduated at the Bologna University, in Humanities. My dissertation was about the comparison between the French Revolution and the Bolshevik Revolution. I graduated in Russian language and I delivered my dissertation in Russian. So I come from humanities, but just after graduation, after studying literature and history, I started to put my head into design, [the] history of design. I started to work for the Vitra Design Museum with Alexander von Vegesack. I've been working with him for 14 years. Then I worked, and the more one works and the more one discovers, the more fascinated one gets about the subject.
So how did the switch to design happen, from studying humanities in Russian?
I was in love with Russian literature – Gogol, Dostoyevsky, Tolstoy… always loved them. I was reading in Italian because I didn't know the language at the time. So when I started university in Bologna, [I could] choose three languages, and for all of them, you go very deep into anthropology, narrative, literature, political and social history.
I've been very concerned about how objects are done, crafted, developed. This is something that has always been with me. When I was very young, my mom told me that when they would give me toys, I would study them carefully. So this attraction to objects is not so much about possession, it's more about how they're made.
I also did an exam on architecture history and design history, so I tried to [be in touch with] design as much as I could. When I graduated, I just left the humanistic world in order to work in this field.
Design Going Radical
You are also the go-to person when it comes to Radical Design, having curated the 2017 exhibition and written the book. How would you describe it to someone who is not familiar with it at all?
Radical Design really is my passion. I was so lucky that we managed to do this project in 2017 in New York. It was commissioned by R & Company and we were able to do a big exhibition with a lot of prototypes. We did a book published by Monacelli Press and we did a film with Francesca Molteni – that was one of the most important experiences [for me]. We spent a lot of time with those people; they are old now. To be in touch with them, people who really believed and fought for those values, was very interesting.
What I usually say about Radical Design is that I see myself as a radical person, even before meeting Radical Design. Sometimes it's not so good to be radical, because it's not all black and white. In life, there are [many shades of] gray that we should make use of. But what I love about the pieces from that period is that they speak loudly about what their context was, what they are and what they want to be, where they come from, why they were made.
In every one of my shows, I'm not so interested in the final object (even if I was looking at them a lot when I was young). I always try to research, develop, or show the process, what happens before, also in the brain of the designer: why they wanted to make a stool [made of] salt, and how, once that it's clear in their mind what they want to do, how they reached the methodology, the craftsmanship in order to get [there].
Radical Design is more about a very hot period, all over the world but especially in Italy. I remember my mom telling me about women marching in the street for divorce and all these things we take for granted today. The fact that this kind of design and architecture can be bold… people don't like these kinds of objects: they find them funky, or tacky. [So] you have to give [them] a chance to know the story behind them, and then they become very charming.
It's a story of art, but also the story of our political situation, social situation most of all. Especially with the Italian radical architects and designers. In Turin, students were demonstrating because of violence, and they were also producing these crazy objects. Basically, everything, creative expression as well, was [coming] from a social and civil need.
People usually ask me: "Don't you think that Radical Design can come today?" No. Today, that's simply not possible. The specific context and the historical period that characterize those objects is only one and it's in the past.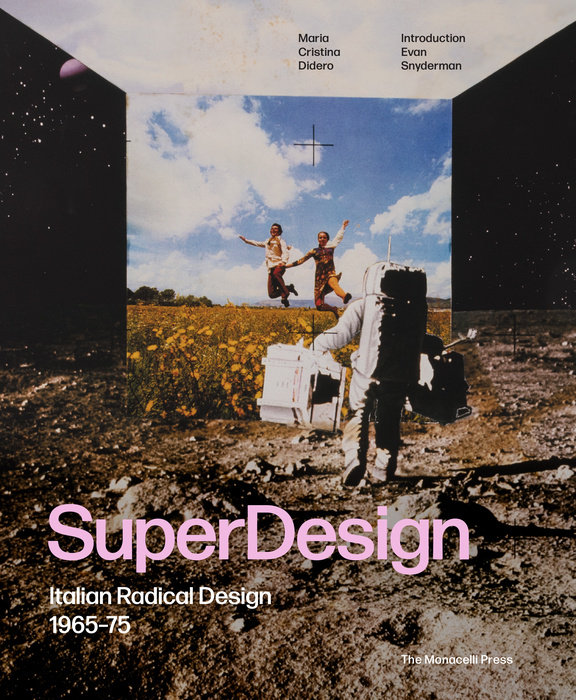 What do you think makes design have such an important role in the Italian history, culture, society? Why is it so woven into the very fabric of Il Belpaese?
There are so many stories about the Italians, we like the good life, good food. We are born in a place surrounded by beauty. I always have this conversation when I talk to my Israeli friends; they say that they were born in nothing. It's something I realized when I started to work around the world: how beautiful our country is.
So I think design, just like fashion design or [cuisine], is one of our best talents.
So it's something you grow up with without even realizing.
To us, some very important design minds were very familiar, and you could find [their work] in many houses, like the Magistretti chair perhaps. But I also think that this idea of being surrounded by beauty is really influencing Italian creativity.
We have [design] geniuses like Achille Castiglioni, Joe Colombo… the list is long. Glorious past!
What is the most rewarding thing about design to you?
Generally speaking, I think that the reward that design gives to the world is that it's a key, an engine to read the world, to make the world a better place. I truly believe in the force of design to make a change. When I think of design, it's about the thought, something that is not improvised: you think about it, you study it, you check all its possibilities. It's a very interesting state of mind.
I think design is this additional value that can bring positivity. I do believe it is there to [ask] questions more than [it is to] give answers. I like this ongoing process that makes you do [things] better, to improve [things]. When you improve and optimize your surroundings, your architecture, your objects, you also improve your life.
Design also has this [great side] where you create a relationship with your object, they become dear to you. This also happened in Radical Design – the objects were there not just to be there, but because they symbolized, epitomized something else.
I know you always say that design is about people, not objects.
That's my approach. My ultimatum would be to tell human tragedies and happiness via objects. My idea has always been to tell stories. I did shows about veganism, about religion… With Jorge Penades, we did a project about sustainability for the Salone del Mobile in Milan. it's all about giving things another angle.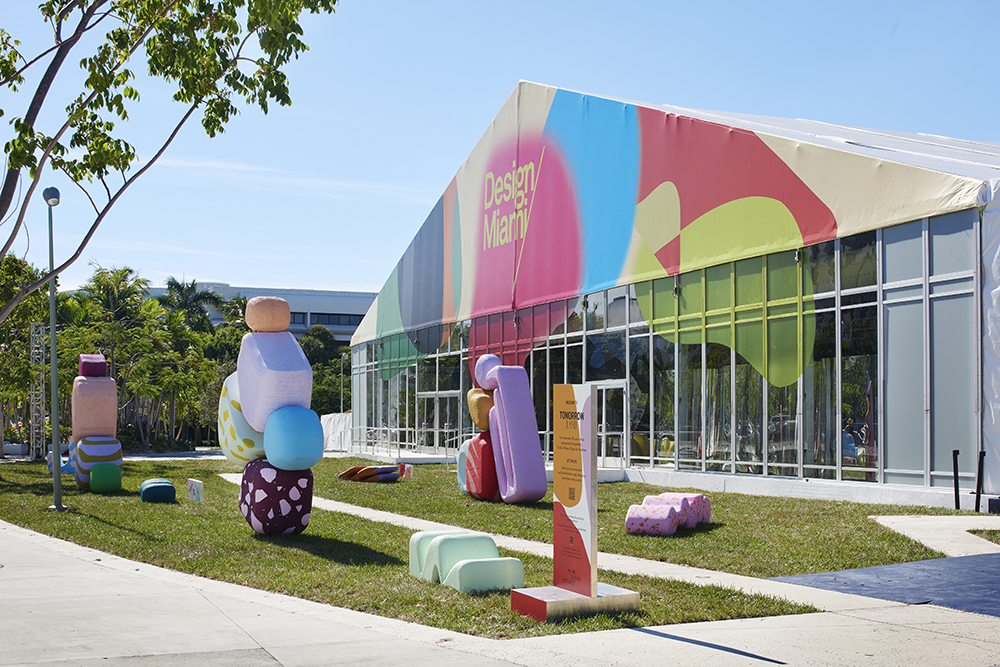 On Design Miami/ Paris 2022
You've now become curatorial director of Design Miami/. How does that feel?
I have worked on various external projects to the fair before. I curated the three Fendi exhibitions that took place during the fair.
It feels good! I think Design Miami/, thanks to all the great people in this role before me, became one of the most important platforms for design worldwide very quickly. I'm very happy to bring my vision to such a giant. There will be a lot of opportunities to work with designers.
What can you tell us about "The Golden Age" as a curatorial theme?
This year, for the first time, we will have a theme. "The Golden Age" is an overarching theme for all three fairs (Miami, Basel, and Paris). In Basel, we will look into the past, as we will present a lot of historical pieces. Miami will, on the other hand, look to the future, with works by contemporary, young designers.
"The Golden Age" is obviously not something that will happen tomorrow. It's an aspiration, an idea of a utopian paradise where everything works and where people, animals, and plants live together in harmony. It means caring: about our planet, about each other, about what we do. This also includes the idea of beauty, because we need to dream a little bit, after such a bad period.
"The Golden Age" is a wish, but it could also be an improvement. If we can have that small improvement, thanks to innovation and technology, to improve the medical equipment design, we could save lives. If this idea of positivity can bring us forward even by a little bit, I would be happy.
[The theme] is also very open to interpretation, so I'm also very curious about how people react to that.
What will Design Miami/ bring to Paris (especially given the timing), and in turn, what will Paris bring to Design Miami/?
We are very excited to Paris, because we don't know much right now. We're still in the process of looking for the right venue. We know the dates, [coinciding with those of] our big sister, Art Basel, so mid-October. Of course, Paris is such an inspiring place, with an inspiring history. We expect we will give a lot to each other!