"L'amore Trova Una Via" … Love Will Find a Way. It's the perfect motto for Verona, Italy's city of love. And Verona is the perfect setting for Netflix's latest romantic comedy hit Love in the Villa.
For me, as a woman who loves her warm n fuzzies, this movie gave me all the feels. About a kindred spirit and true romantic. A third-grade teacher in love with love on her trip of a lifetime to … you guessed it, Verona. A pilgrimage to see Juliets House, rub Juliets right breast for luck in love and watch the Secretaries of Juliet as they answer one of over 15,000 love letters received from around the world each year.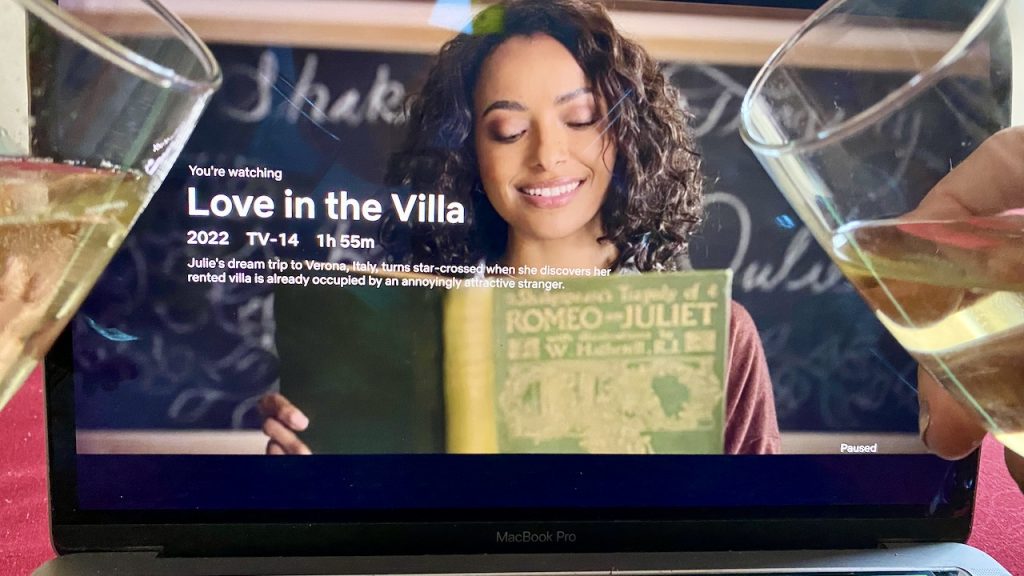 It's the perfect recipe to make Love in The Villa a classic romance movie. Add in a handsome leading man, Charlie Fletcher (Tom Hopper), a war to rile the passions along with the gorgeous leading lady Julie Hutton (Kat Graham) and my friend and I were star-struck.
So, What's the Plot?
The fun starts when Julie walks into her dream rental La Villa Romantica. She is met with a very handsome, almost naked 6ft4′ stranger that looks like he was carved by Leonardo de Vinci himself.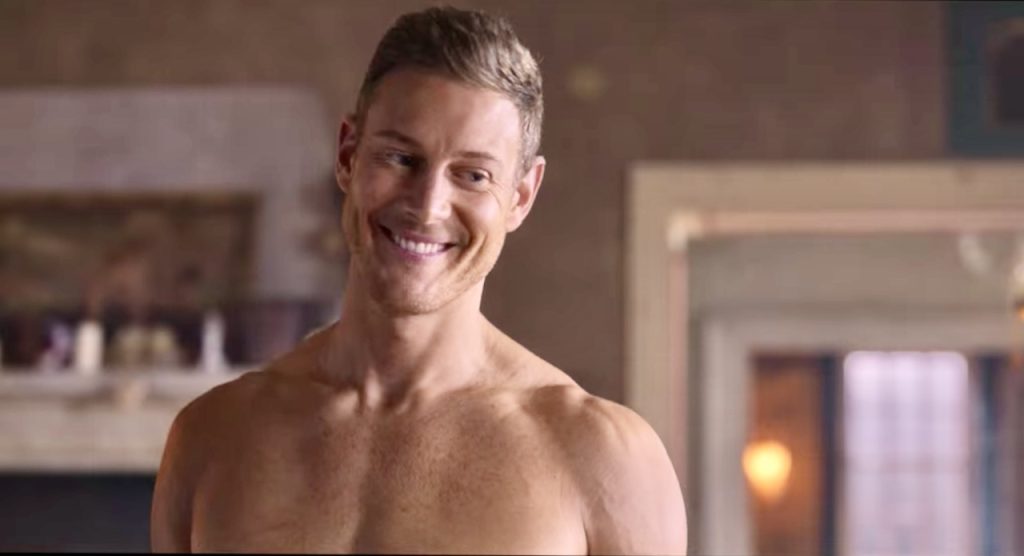 They soon find themselves thrown together after being double booked and having to share the villa for the week.
I won't spoil the movie by getting into too much detail but suffice to say the frivolity that follows is not always above board.
Our heroine Julie explains, "It's tradition. You hold Juliet's right breast and you make a wish for love. And if you're a true romantic, the spirit of Giulietta will grant it."
The war of the villa.
Super organised and very responsible, Julie finally lets her hair down. Things gets a little crazy and all sorts of shenanigans follow. With epic lines like "if you want to see crazy I'll show you crazy" and "don't shoot, I'm British" the tit-for-tat tomfoolery that follows will have you holding your sides.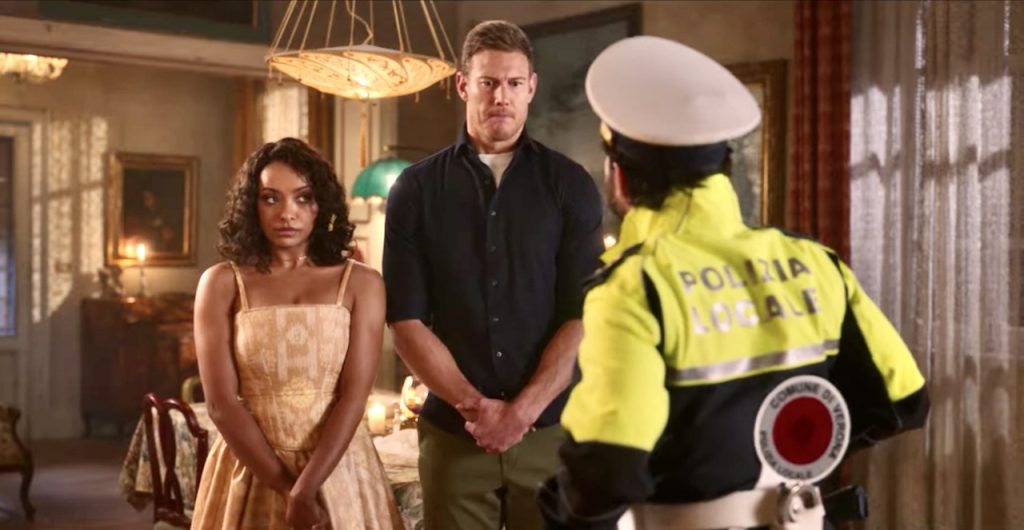 No, I won't spoil the movie by giving specifics, but let's just say the hijinks and horseplay made me wish I thought that quick on my feet. Devilish deeds and mischievous meals are just a few of the things you have to look forward to.
And yes, as they vie to be the sole occupant of the villa, some of the pranks are not always above board. It's all fun and games until the polizia are called. But one thing is for sure, it's entertaining and had us laughing heartily.
You'll Laugh, You'll Cry
Giggling my friend barely got out "I didn't know cats like olives so much" before a full belly laugh took over at one point. It's one of the many laugh-out-loud moments. In fact, a couple of them nearly made us spill our wine. Because in true Italian style, my friend and I opened a bottle of wine to enjoy with the movie.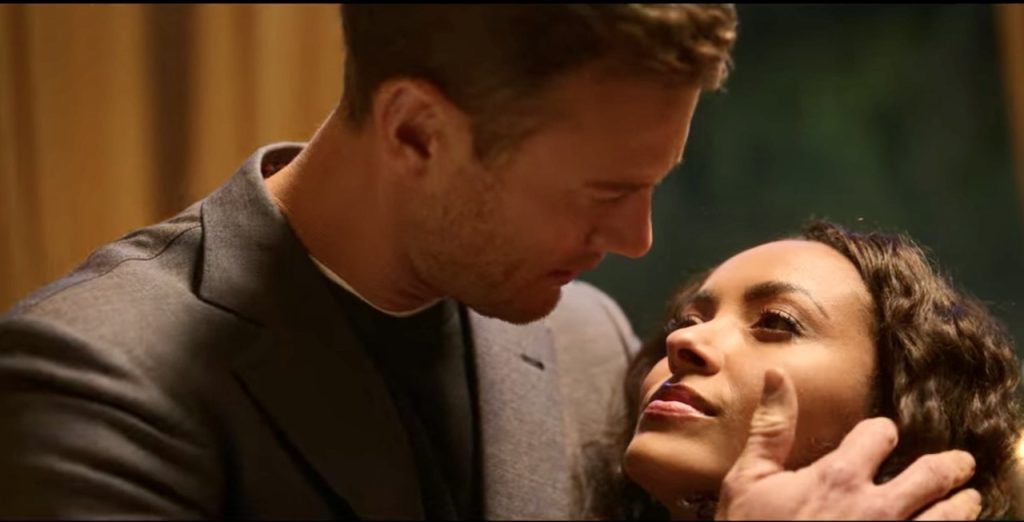 And of course, as in all romantic movies, there is that will-they, won't-they moment that may bring a tear to your eye but it is a key component to a great romantic movie.
Throw in a couple of twists and turns, and one of my friends even said, "I did not see THAT coming!" Something every movie should have.
You'll Love the supporting characters
Stereotypes collide, from the charismatic and charming villa owner Silvio to the happy-go-lucky driver Roberto swerving through crazy Italian traffic they made our hearts smile.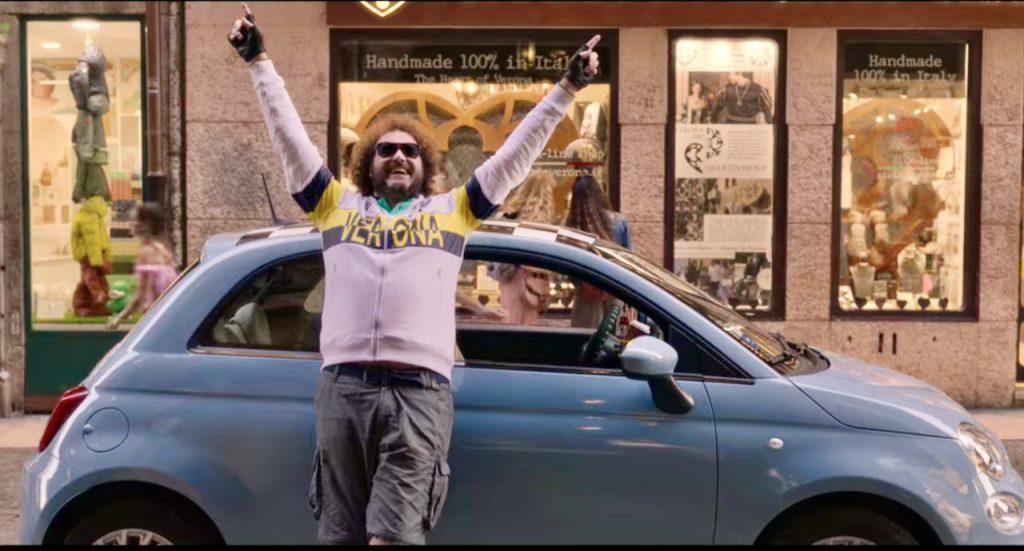 Not only that, but the warmth of the supporting characters makes you fall in love with Verona. From offering you fresh handmade cannoli his Mumma made from scratch that's "the best in all of Veneto" to endearing private tours of 800 year old vineyards by the region's best winemaker. The warmth of the Italian people and lifestyle shines in this movie.
And You'll Adore the Scenery
Lakeside sunsets, white swans, and sweeping vistas overlooking Verona. It's a beautiful part of Italy that is now on my 'must see' list.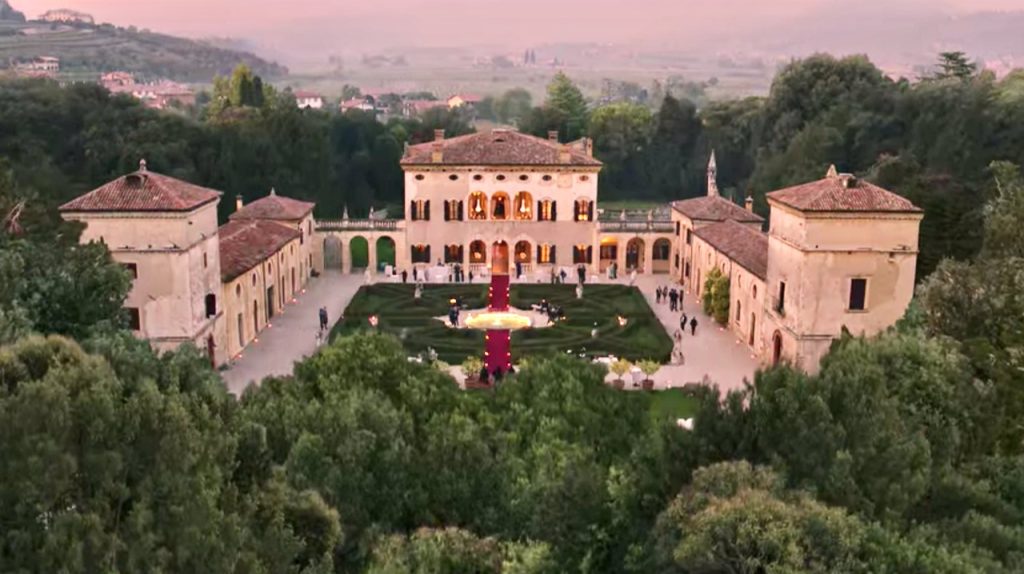 Overall, Our Consensus
It's Flawsome! Once you watch Love in the Villa that is one word that will make you go aww.
To sum up, my friend said it beautifully – "it was funny romance, fated romance, destined romance. Honest to god it makes me want to experience more of the world and go to Verona. It makes me believe in destiny."
Note: All images are screen shots and can not be reproduced or distributed.