If you've never traveled to Italy before—and even if you have—getting from the airport to city center can be a daunting task. You're exhausted from a long day of traveling, and suddenly you're surrounded by chaos. People stream past you. Others point in this direction or that intoning the same thing in a language you don't understand. And once you waddle through passport control and pick up your bags, you have to figure out how to get from the airport to your accommodations. Here are some survival tips for two of the largest airports in Italy.
Arriving in Rome or Milan doesn't have to put the fear of God into you. Let me guide you from these airports to city centers to hopefully make your holiday less stressful.
Rome Fiumicino (FCO)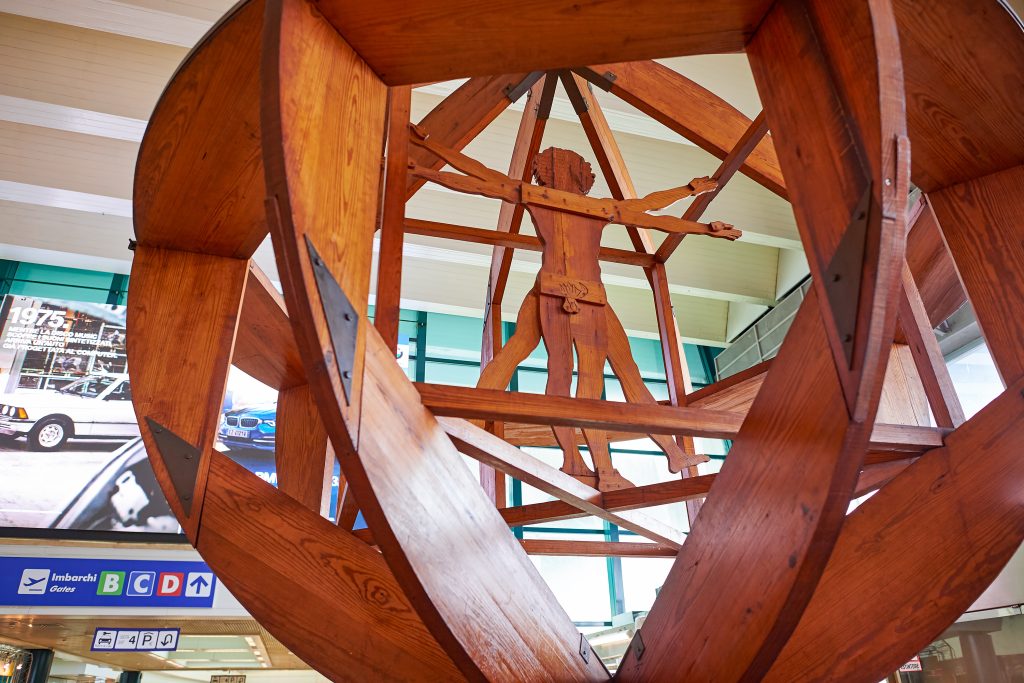 Rome-Fiumicino welcomed more than 43 million passengers in 2022.
Aeroporto Internazionale di Roma–Fiumicino "Leonardo da Vinci," as Italy's busiest airport is known, is is about 12 miles west of the city. For an airport as busy as Fiumicino is, it is not updated. Technology is lacking, and you'll find it quite chaotic at times. I read recently that the Italians deal with it the way they deal with most chaos…by insisting that it will sort itself out eventually. 
To survive, you have to plan. Only Terminals 1 and 3 are operational, and  international flights (non-Schengen) arrive at Terminal 3. Just follow the crowd to the train, hop on it, and in a few minutes, you'll be in Terminal 1 and on your way to Passport Control.  Please note: Make sure you go to Passport Control and not Customs.
Waiting for the train from Terminal 3 to Terminal 1 ©Chris Cutler
Passport Control
Once you arrive in Terminal 1, you'll see signs directing you to Passport Control. They are mostly unnecessary as the crowd will sweep you to where you need to be. Make sure you get in the correct line; there is one for EU passport holders and one for everyone else. It may take you anywhere from five minutes to an hour to get through depending on how many flights arrive when you do.
Two items to note: 1) Fiumicino has recently installed Smart Pass E-gates for passport checks. If you have an electronic passport, all you have to do is go to the machine, scan your passport, and you are done. Using these machines has reduced the waiting time tremendously (as long as the person in front of you knows what he/she is doing.)
2) If you arrive through another Schengen country (France, Netherlands, Germany, etc), you went through Passport Control there and will not have to do it in Italy.
Once you are through Passport Control, you can pick up your checked baggage. Look at the arrivals board to see which carousel your flight is using. Grab your bags and head out. Note that most Schengen countries no longer make you go through Customs, but you will see officers standing there. They do have the right to check any bag at any time.
Get Thee to Rome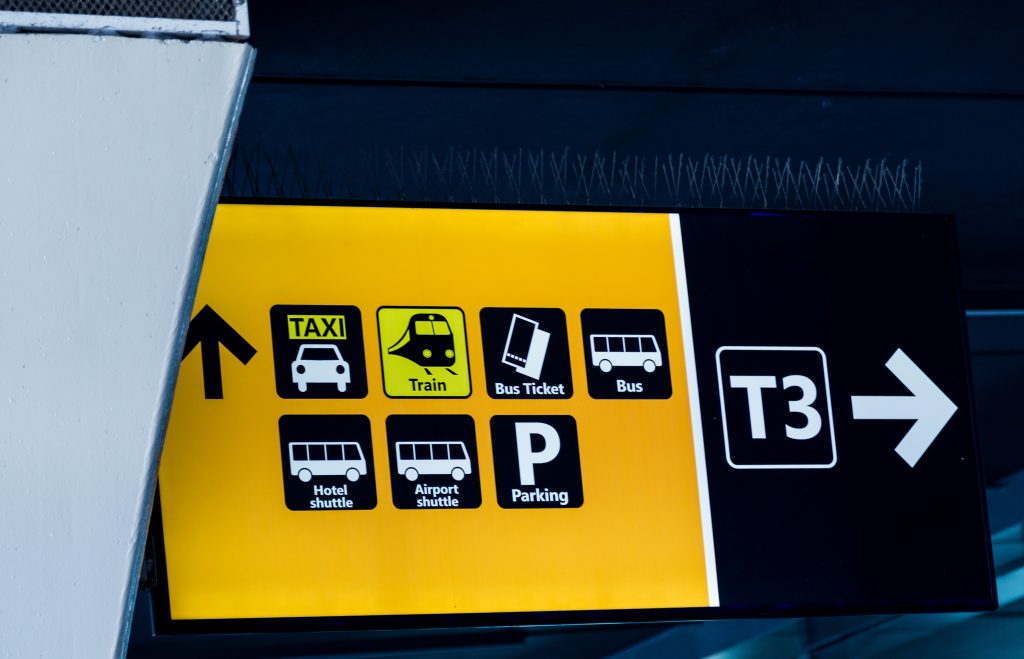 It is really easy to get from the airport to Rome, and how you do it depends on how much you want to spend—both time and money—to get there. Buses are the least expensive, but you will have to wait for the next available one. It can take upwards of an hour to get into Rome via the bus, and after traveling on an overseas flight, you might not want to do that. At under $10 per person, the bus is the least expensive option.
The Leonardo Express is my preferred way to get to Rome. A direct, non-stop train that connects the airport with Roma Termini, the main train station, the Leonardo Express takes just over 30 minutes to arrive. Follow the signs that lead you to the train station, buy your ticket, validate it, and hop on the next train. Trains depart every 15-to-20 minutes throughout the day, so you shouldn't have to wait long. The Leonardo costs just over $15.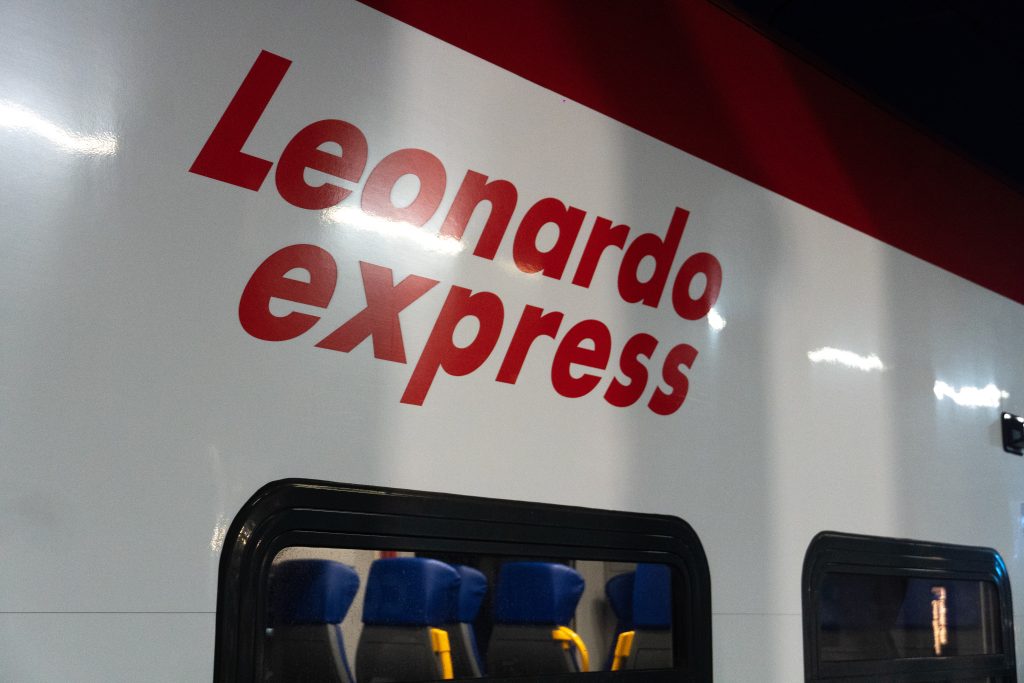 There are other, slower trains that will take you to Termini and Rome's other major train station, Tiburtina. The cost for those trains is under $11.00, and there will be a number of stops. Make sure you get on the correct train. There are people on the platforms who will help you.
Finally, you can take a taxi or hire a driver to get you to Rome. When you exit baggage claim, you'll walk into a sea of drivers asking if you need transfer to Rome. The fixed fare for up to four people plus baggage from Fiumicino to the city is 48 euro, or at the time of this writing, $53. The price is 60 euro if you hire a private driver.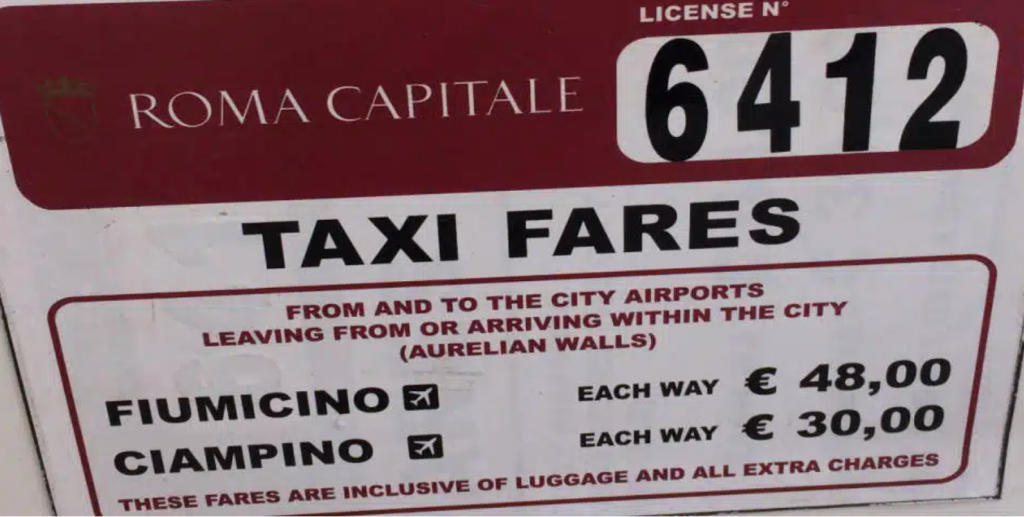 If you do decide to take a taxi or hire a driver, make sure you pick one who holds a taxi/car hire license through Rome City Council. A couple I met in Orvieto in May hired a private driver at the airport and failed to check his license. When they got to their Rome hotel, the husband handed the driver 70 euro. The driver turned around to get the couple's bags out of the car, and when he turned back, he asked for payment. The husband insisted he had paid the man, but the driver said he did not and would call the police. They ended up losing 140 euro because they did not check for a license.
Milan Malpensa (MXP)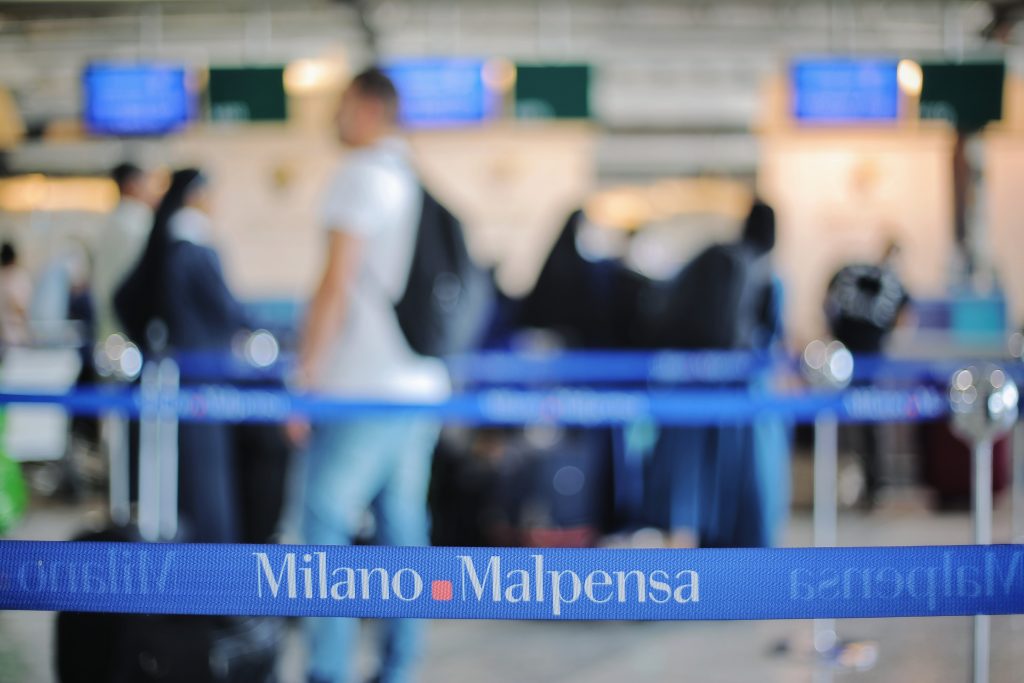 The second largest airport in Italy, Milan Malpensa sits about 29 miles west of Milan. Large and modern, Malpensa has only two terminals, but they are not close to each other. International flights land at Terminal 1, which is where you'll find Passport Control. Going through the control lines at Malpensa is the same as in Rome (or any other Italian airport). Make sure you get in the correct line, and make sure you have your documents ready. Also as in Fiumicino, Malpensa has Smart Pass E-gates to speed up your arrival.
Milan Malpensa welcomed more than 29 million visitors in 2022.
Once you claim your baggage, exit baggage claim and follow the signs to exit the airport.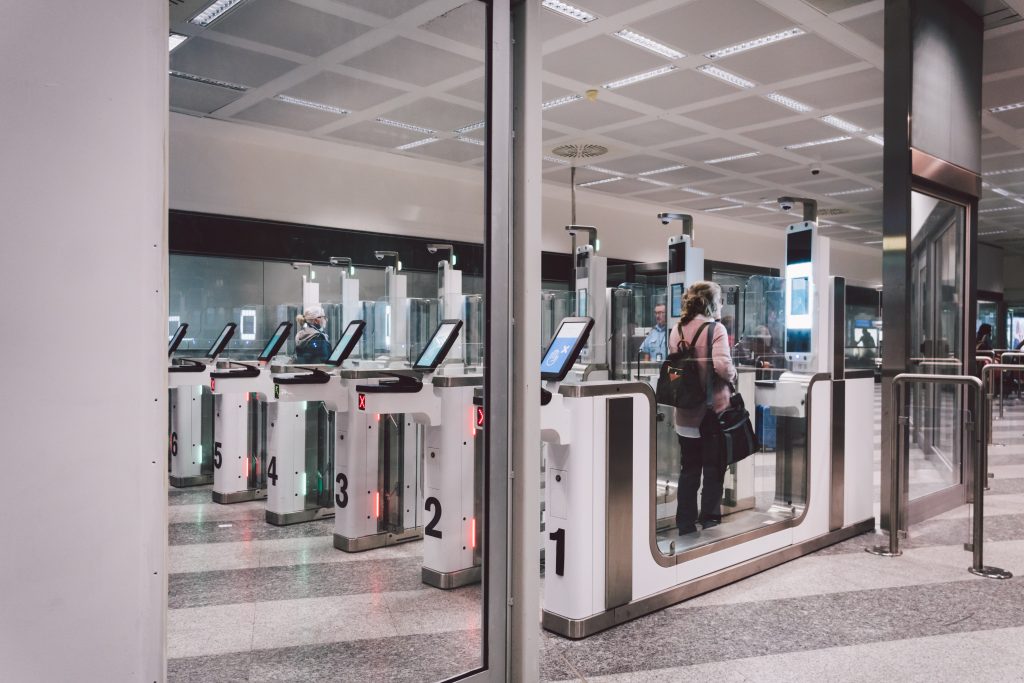 Make Your Way to Milan
Getting to Milan will take a little longer since it is farther from the city center than Fiumicino is from Rome. The Autostradale buses depart Malpensa every 20 minutes for Milan. It can take an hour or more (depending on traffic) to make the trip to Milano Centrale, the main train station. A ticket will cost under $10 per person.
There are two train routes from the airport to Milan. The Malpensa Express takes about 50 minutes and will take you to Milano Centrale, Milano Cadorna, or Milano Garibaldi. Departures are every 20-to-40 minutes and cost about $14.50.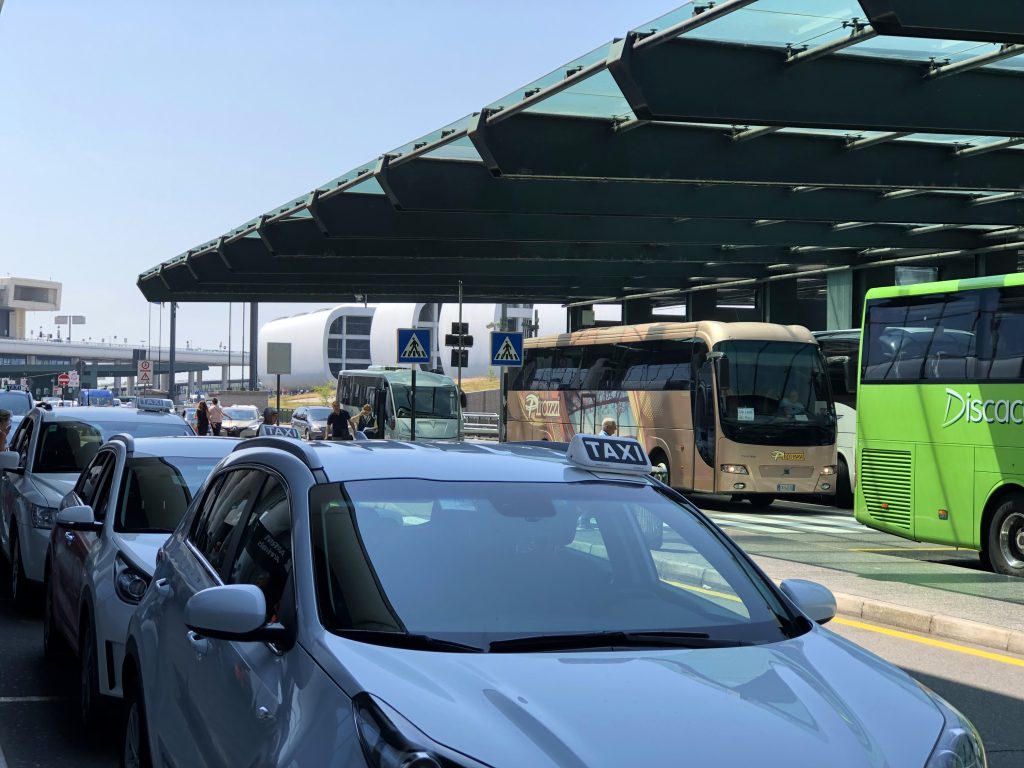 Taxis and private drivers crowd around Malpensa's exits, so finding one is relatively easy. Taxis are rather expensive since the airport is far from the city center. The fixed price for a taxi is about $110 for four people with luggage. Private drivers will charge about $115-120 per trip. Depending on traffic, the journey will take at least 50 minutes.
One Final Note
Even if you don't speak Italian, do not worry. Signs in both airports are in Italian and English, and you'll find most of the staff speak very good English. There are translation apps on phones that can help you if you need it.