In a remarkable display of solidarity and generosity, renowned Formula 1 driver Charles Leclerc and auction house RM Sotheby's joined forces to organize a charity auction to support the Emilia-Romagna flood relief fund. 
Over €429,000 was raised at an auction featuring Leclerc's race-worn gear from the 2023 Monaco Grand Prix to help those in need in the region.
This extraordinary effort demonstrates not only Leclerc's athletic prowess but also the kindness and generosity of people worldwide.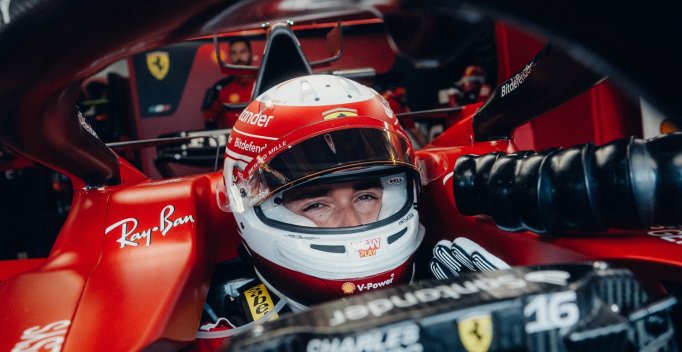 World Record Broken: Grand Prix Helmet Sells for €306,000
The auction's highlight was Charles Leclerc's race-worn helmet from the prestigious Monaco Grand Prix, which shattered records by fetching an astonishing €306,000.
This remarkable sale secured the helmet's place as the most expensive racing helmet ever auctioned, exemplifying the high regard for both Leclerc's talent and the noble cause it supported.
In addition to the iconic helmet, Leclerc's one-of-a-kind race suit, boots, and gloves, specially created for the Monaco event, were also included in the auction.
The race suit, designed with striking red-and-white colors mirroring the Monaco flag, fetched an impressive €61,200.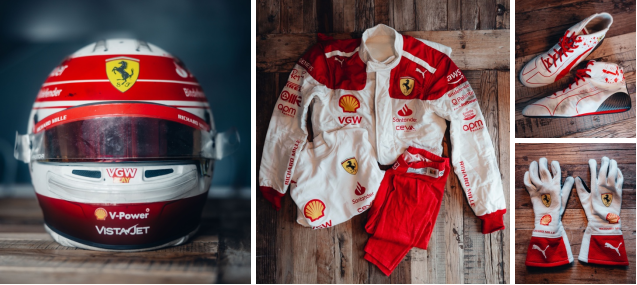 Bidders vied for Leclerc's race-worn boots, driving the final price to €20,400. The rain-stained gloves, bearing testament to the intensity of the race, were sold for a notable €42,000.
Collective Proceeds From Auction
The collective proceeds from the auction amounted to an extraordinary €429,600. The money raised will be entirely dedicated to providing assistance to the estimated 20,000 individuals affected by the recent flooding in Emilia-Romagna.
This significant contribution will aid the region's recovery and support those displaced and impacted by the natural disaster.
This collaborative effort between Leclerc and RM Sotheby's demonstrates the power of solidarity. When we come together, we can substantially and positively impact the lives of those in need.