CHAT WITH DEBBIE TRAVIS AND HOW WE CAN ALL BRING HOME A PIECE OF TUSCANY.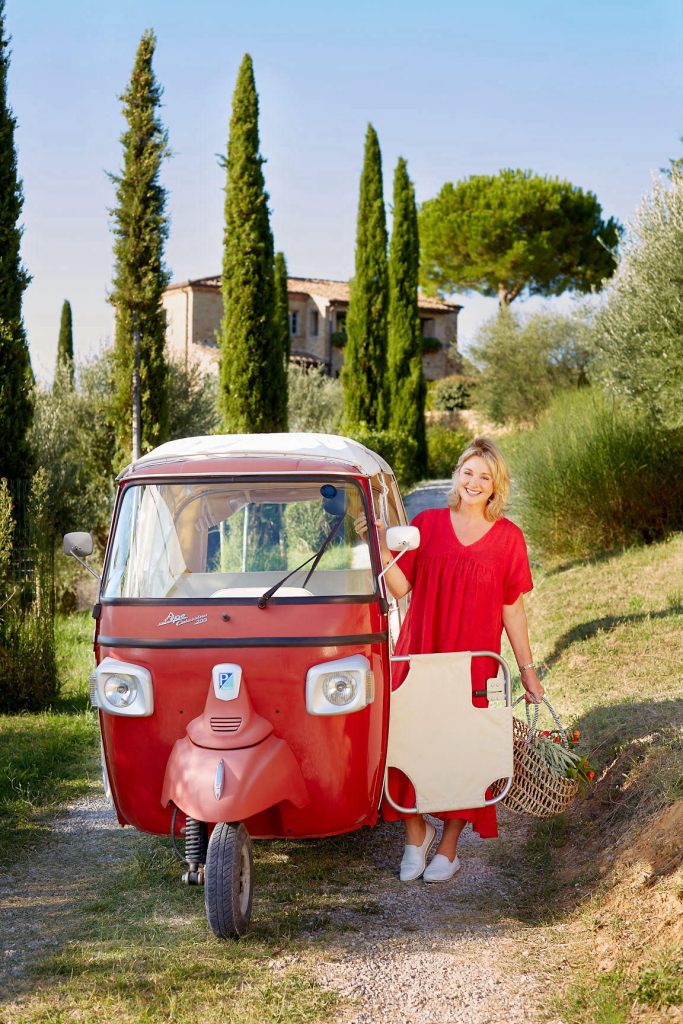 Debbie Travis is a design guru, television personality, bestselling author and entrepreneur. She also dreamed of living in Italy, which is why more than a decade ago, she embarked on a journey to turn her dream into reality.
And while getting there wasn't all smooth sailing, Debbie is not one to shy away from a challenge. Her talents as an interior designer, great sense of humor, and buckets of bravery all made this vision come to life. Today, she's the proud owner of Villa Reniella in the Val d'Orcia in southern Tuscany, where she leads retreats that offer guests a firsthand taste of living la dolce vita, while helping them rediscover joy and purpose.
I had the honor of interviewing Debbie and gaining an inspirational lesson on how we can all follow our own dreams of living in Italy, just as she has.
Singing Tuscany's Praises
Given that Italy is a country with diverse landscapes, I wanted to know what it was about Tuscany that appealed to Debbie. As she begins to explain with great passion for the region, her words paint a colorful picture in my mind. She explains that the use of natural, traditional agricultural methods to fertilize and nourish the soil results in not only incredible farm to table food, but a constantly changing landscape. The result is both awe-striking and inspiring. "Artists and writers have absorbed the Tuscan landscape and unique light and shared their musings for centuries. It never gets tiring" she tells me.
But beyond the breathtaking surroundings, it's clear that the Tuscan people and their lifestyle have stolen Debbie's heart. Throughout our discussion, she emphasizes that conviviality is at the core of how locals live their everyday lives. Her life in Tuscany is characterized by community, from chats over coffee with friends in the bar of the medieval village that sits above the villa, to vivacious dinner parties with sometimes more than 30 guests, lasting into the early morning hours!
Community
There's a clear sense of satisfaction in Debbie's voice when she shares stories from her daily life in Tuscany. It's a life that is far different from the isolated routine many have fallen into. "It's very hard to be lonely here. There's always somebody knocking on your door." She goes on to describe the locals, saying, "There's a kindness here. There's a warmth here. And there's a simplicity."
And while Debbie is passionate about the life she lives in Tuscany, she also says it's possible to enjoy a similar lifestyle without relocating. She tells me that building community is fundamental, wherever we call home. She says, "It costs nothing to bring these things into your life. Support your local farmers and reinvent community." She says it can be as simple as going beyond just saying hello to a fellow gym-goer and inviting them to grab coffee. It's a step toward building camaraderie in your everyday life.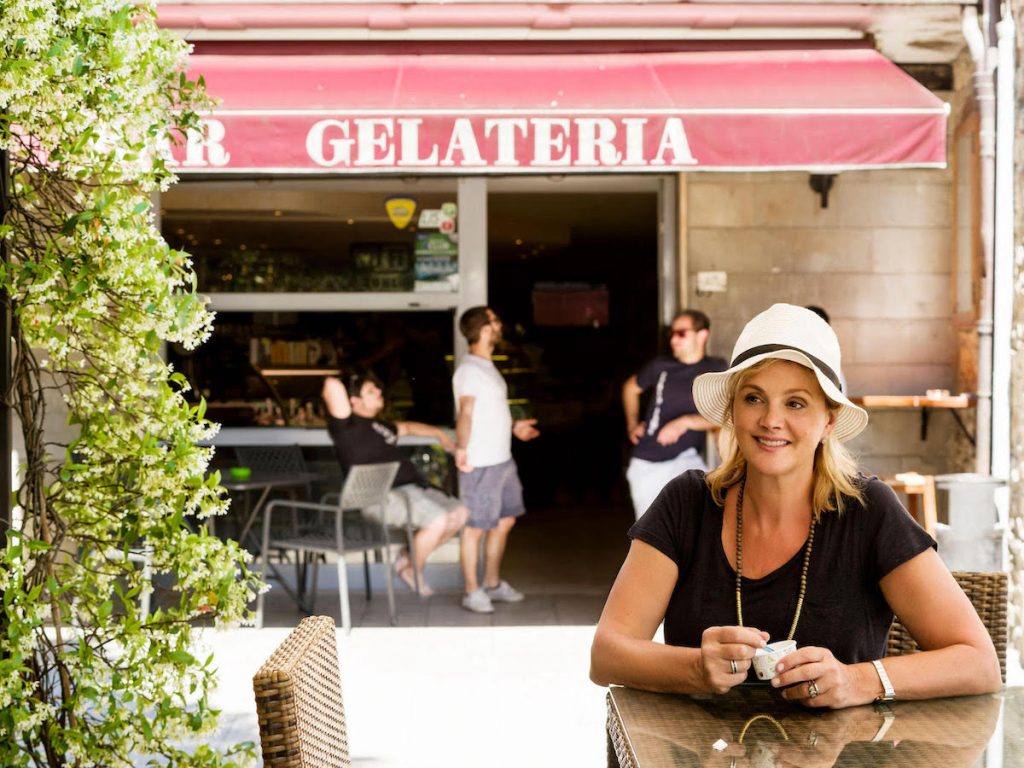 The Journey to Tuscany
Debbie originally intended to purchase a holiday home in Italy to spend more time with her family. But soon, this idea grew into something bigger. While speaking at a conference, she was asked what was next in her life. She shared her vision with the audience: to bring a group of women to beautiful Tuscany for a week. The purpose of this trip would be to help them unplug and recharge. She saw it as a means of helping women at a crossroads in their life. It would be the right environment to find the answer to "what's next?", a question faced by so many people at some point in life.
After viewing many properties and embarking on a restoration project that lasted more than five years, this dream became reality. Today she successfully hosts numerous annual retreats. Debbie and her team work hard to organize an itinerary that allows the participants to rediscover both joy and their purpose. This includes team activities that build community, which she believes is a fundamental element to a happier life.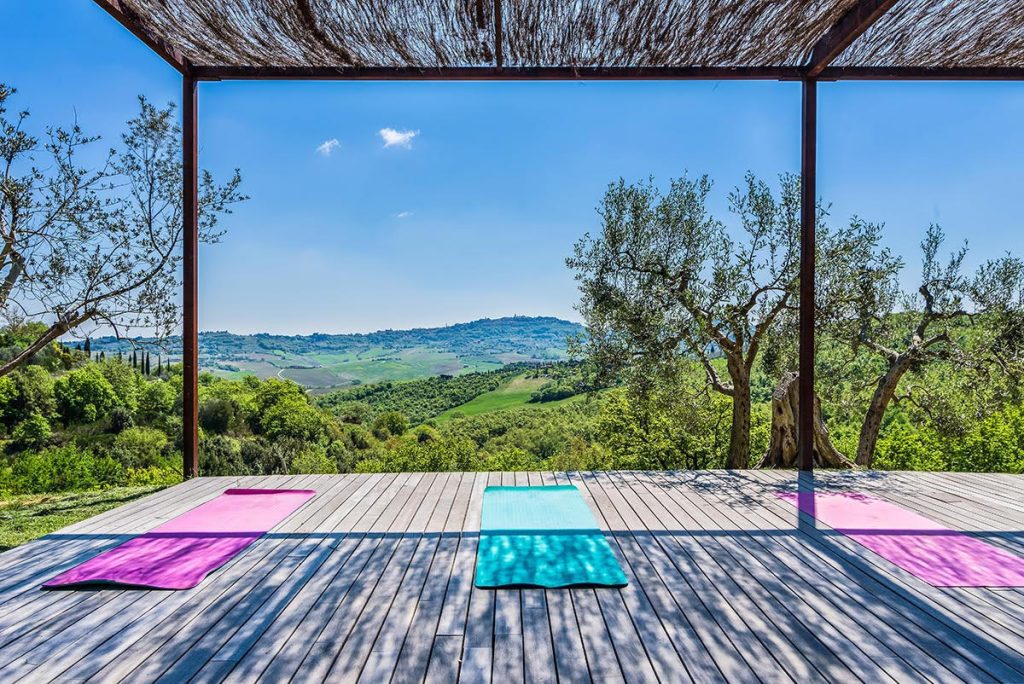 Time to Reflect
But, there's also room for quiet time to reflect. She tells me that it's not unusual to see participants with a glass of wine, writing in their journal while sitting beneath an olive tree. It can be an incredibly emotional experience, leaving most with the thought, "How do I bottle this and bring this home?" From picturesque views to the love and support of newfound friends, it's easy to see why Debbie says her guests never want to leave!
She's also added a number of other retreat programs at Villa Reniella. Among these additions include a Classic Car Rally and Celebrity Cooking retreats. She tells me that the Classic Car Rally retreat was modeled after a car rally she attended in the south of France. It's Debbie's twist on a traditional car rally, which offers participants an accessible opportunity to drive luxury cars around the Tuscan countryside without needing to own one. "We supply the cars, the accommodation, the meals and you just bring the smiles." She says it's been a rewarding addition, even recounting one man who recently told her he hadn't smiled that much since his wedding day.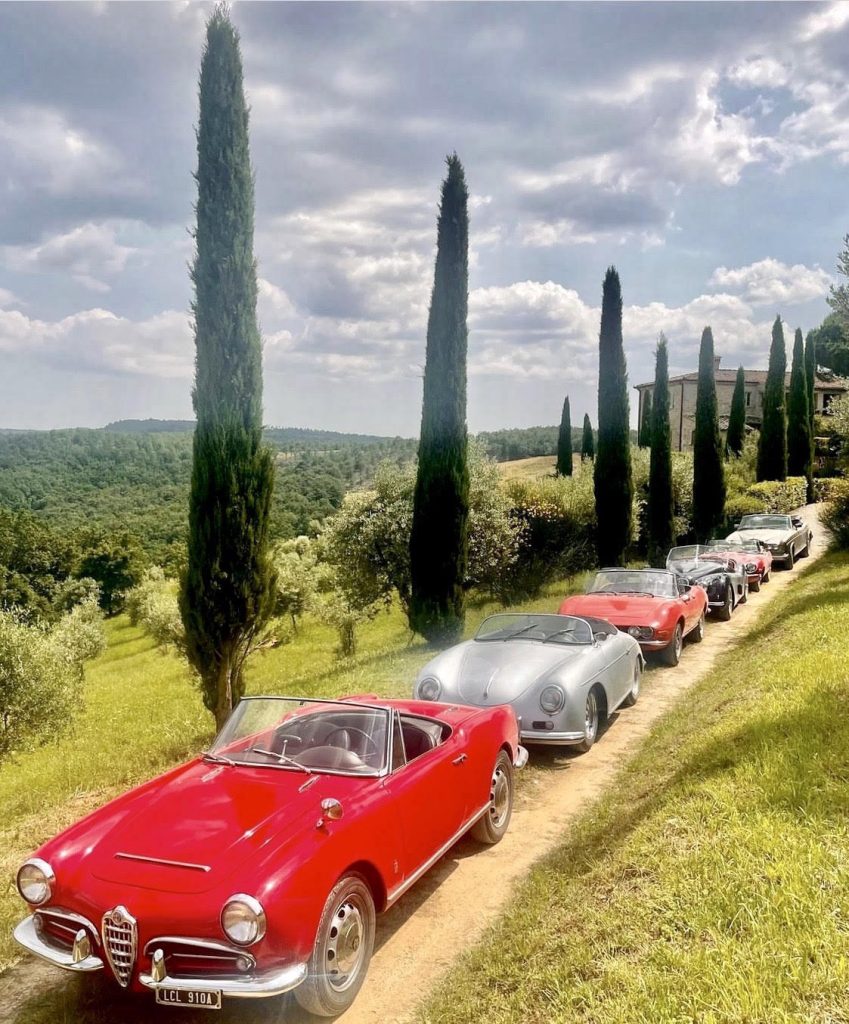 Making the Dream Come True
While Debbie's Tuscan life is all about enjoying life's finest pleasures, it's clear from the action-packed schedule at Villa Reniella that her life here is by no means slow or boring. All of this has me wondering what words of wisdom Debbie has for anyone in pursuit of a personal dream, even when it may seem out of reach. She shares that, for many years, she kept a vision board with photos she found in magazines. She jokes, "I had a picture of a picnic table with a red and white tablecloth under an olive tree. I thought 'I want to have an olive tree'. And now of course, I have… 4000 olive trees!"
She believes vitality and stamina are essential in making a dream come true. She tells me that, while passion is a great attribute to have, stamina is the key one needs to keep on going. Having faced her own challenges throughout the renovation of Villa Reniella, she definitely knows a thing or two about having stamina. Learning to navigate the tedious process of obtaining building permits and living onsite during the renovation requires resilience.
In 2018, she released a book called Design Your Next Chapter, that touches on the lessons she's learned about the journey of pursuing a dream. "It's like a bridge between the old world, the old job… to the dream. You just have to keep on going across the bridge." She goes on to say,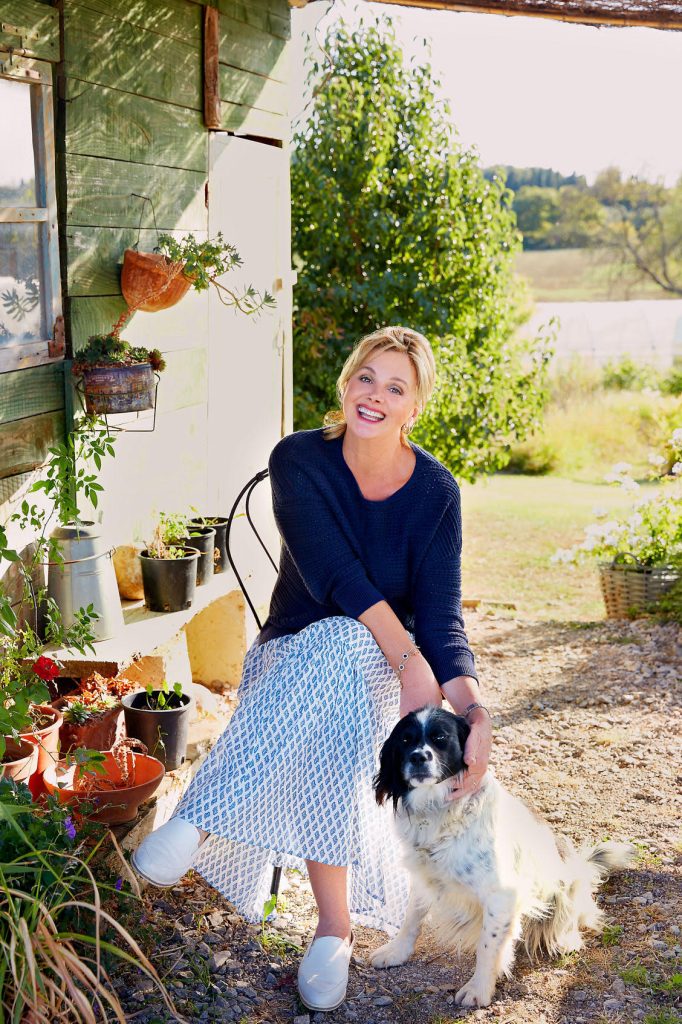 Final Advice to Aspiring Expats
Chatting with Debbie is an incredibly motivating and up-lifting experience. And while our readers are primarily interested in Italian living, she's offered wisdom that is applicable to anyone in pursuit of a dream. To hone in on any final advice Debbie had for anyone looking to become an expat in Italy, I asked her if Tuscan life had lived up to her expectations. "It's more than I ever dreamed," she says without hesitation.
Debbie stresses the importance of being flexible and remembering that "One thing always leads to another. But you have to see those opportunities." She says regardless of whether you're buying in Italy or elsewhere, often you don't get the property you want, but it ultimately leads you to your dream place. She concludes by saying that it's important to "read the situation".
The "one Euro home" has become an incredibly popular phenomenon in recent years. Debbie says that she knows several people who have taken on this challenge and if she rewinded ten or twenty years ago, she wouldn't have hesitated to have bought one herself. She says it can be an exciting adventure to embark on if you have the patience and desire to navigate a renovation of that magnitude. The exhilaration of this type of project can bring a true sense of purpose.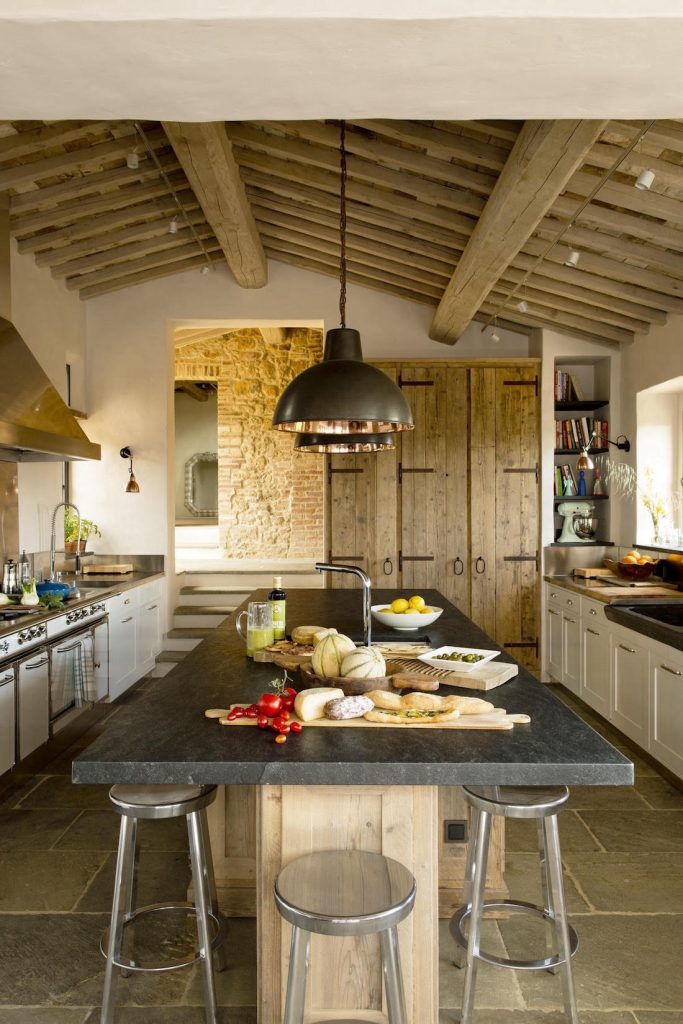 Staying Connected with Debbie and her Tuscan Life
It was a pleasure to speak with Debbie Travis and I'll treasure our conversation. She's incredibly motivational and and I recommend visiting her website, tuscangetaway.com, to discover more about Villa Reniella and their retreats. You can also see the journey she took to reach her dream life in Tuscany, by watching her doc series, La Dolce Debbie, on YouTube. And if you don't already follow her on Instagram, be sure to check out her page out at @debbie_travis.
Debbie also recommends reading her book, Joy: Life Lessons from a Tuscan Villa, to gain insight into how you can bring Tuscany home for a more vibrant and joyful life today. And don't miss out on, Design Your Next Chapter: How to realize your dreams and reinvent your life, for more of Debbie's wisdom.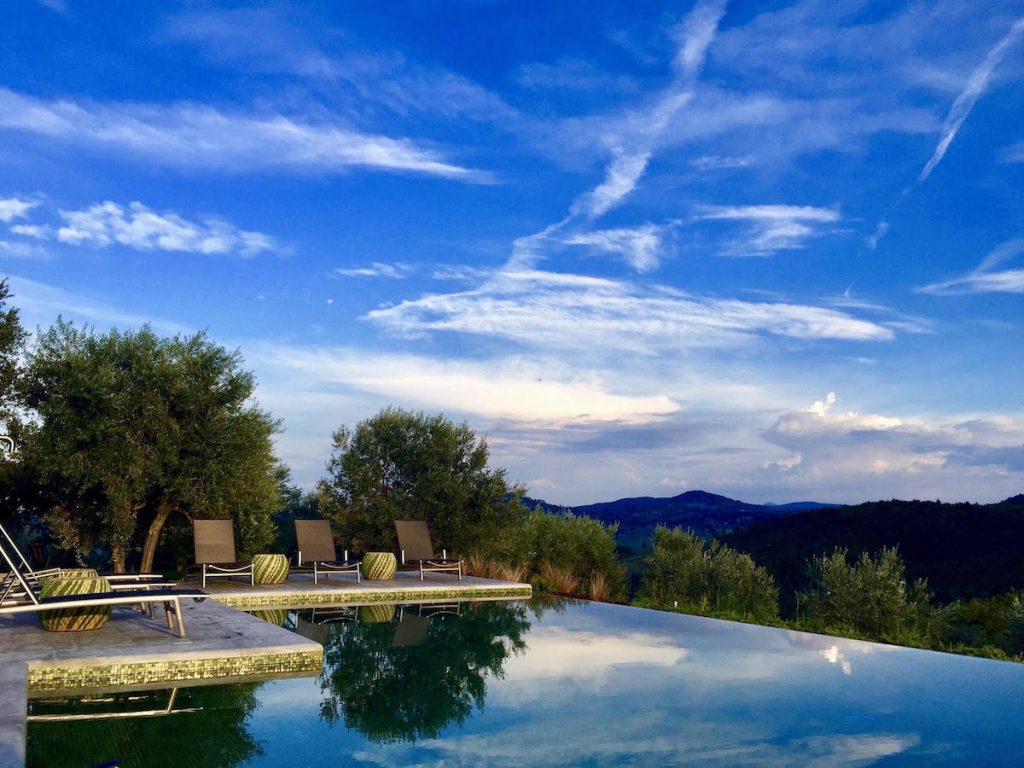 Connect with Debbie Travis