Consorzio d'Asti Seminar with Jeff Porter
It's harvest time in Asti, Piemonte! There's no better way to celebrate Mother Nature's precious gift than a virtual trip to Asti. Today, we're sharing some insights about this region. We'll also highlight some takeaways from a Moscato d'Asti online tasting presented by Consorzio dell'Asti and Jeff Porter. Finally, you'll find a recipe for a treasured Italian "dolce" that pairs perfectly with a sweet wine from the area.
Why You Need to Visit Asti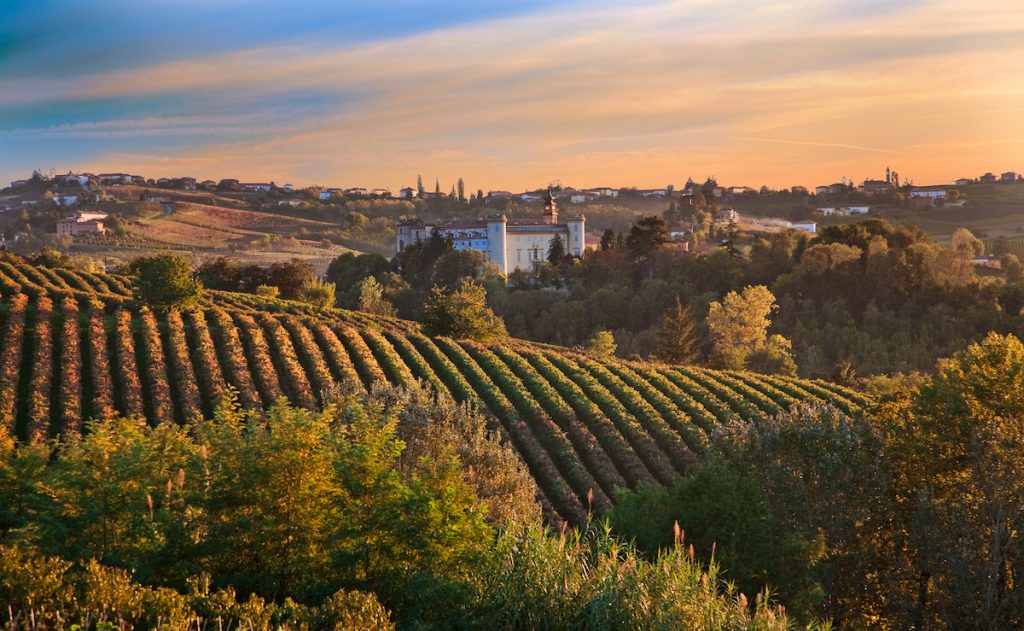 To begin, the Province of Asti (Piemonte) is renowned for its wine production. It was declared a DOCG (Denominazione di Origine Controllata e Garantita) in 1993. Notably, Moscato d'Asti is the most widely consumed sweet wine in the world.
Second, this hilly and magnificently picturesque region is a paramount destination for nature lovers. Visit, Rocchetta Tanaro Natural Park; Sarmassa Valley Natural Reserve; Rocche di Antignano Natural; and Botto and Grand Valley Special Natural Reserve.
Third, important leaders of faith and peace were born or originate in Asti including Saint John Bosco, Cardinal Massaia and the family of Pope Francis I. Asti is full of early Christian structures and an important stop for religious pilgrims.
Lastly, Asti has a rich cultural heritage. To begin, visit Torre Troiana built in the 13th century. This tower is one of Asti's most significant symbols. At 44 meters high, it is the tallest medieval tower in Piemonte. Be prepared to climb 199 steps, but your reward is one of the best views of the entire area! Next, continue on to the Museo Arti E Mestieri Di Un Tempo located in medieval Cisterna d'Asti. Here you will find more than 6,000 objects dating back to the 1600's until the 1900's. Discover this museum's collection of objects from ancient artisan workshops, farmhouses, and craftsmen studios.
Visit the Tourist Information Office of the Province of Asti to learn more.
Sip Trip Italy: Discovering Moscato d'Asti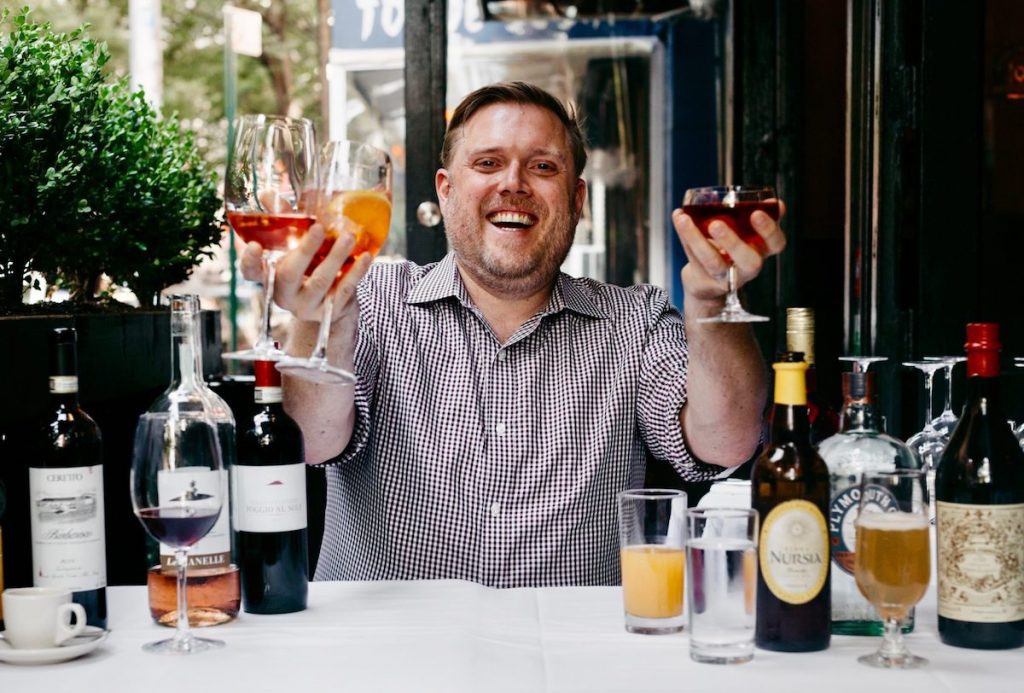 Last week, the Live in Italy Magazine editorial team went on a virtual trip to Asti to learn more about Moscato d'Asti and the Moscato Bianco grape. Five regional producers spoke about their wines: Luigi Coppo – Coppo 1892; Marco Dogliotti – La Caudrina; Gianpiero Scavino – I Vignaioli di Santo Stefano; Andrea Costa – Marenco; and Stefano Chiarlo – Michele Chiarlo. The seminar was led by Jeff Porter, founder and host of Sip Trip Italy in collaboration with Giacomo Pondini, Director of Consorzio dell'Asti (The Asti DOCG Consortium.)
Mr. Pondini opened the presentation explaining that Asti's consortium was founded in 1932 (notably, two years before Barolo.) He continued by emphasizing that the consortium's mission is to create awareness of the appellation and to ensure that what goes into the bottle properly represents Asti.
Furthermore, Porter who is sommelier, educator, consultant, and Beverage Operations Director for the Batali and Bastianich Hospitality Group pointed out that, "what's in the vineyard is analogous to what's in the bottle."
Since a 1511 statute by the Duke of Savoy, one fifth of all vineyards had to be planted with Moscato Bianco. He went so far as to restrict French wine imports in order to promote the success and cultivation of Moscato.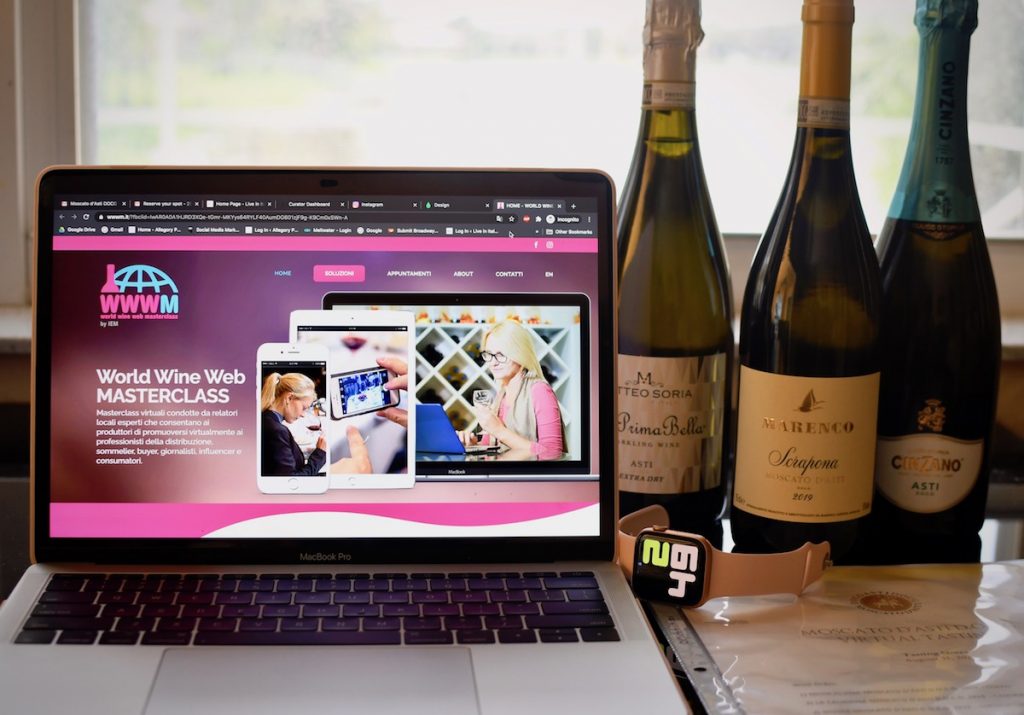 In short, the region has taken great strides to preserve the integrity of the wine for centuries. To watch the entire seminar and to take future virtual trips to Italy's wine regions, visit the World Wine Web Masterclass's Facebook page.
A Traveler's Tasty Tip
Whether in person or virtually, group travel always leads to lively conversations and story sharing. One of the participants in the consortium's seminar, Lyn Farmer (a Miami-based wine expert and writer) recommended Ristorante San Marco that has been recognized by the Michelin star guide. Additionally, Ristorante San Marco has received countless consumer reviewer accolades recognizing the restaurant for its impeccable service and outstanding regional-focused cuisine. Here too you will find a wine list that will satisfy the discriminating wine lover. Have a look at a recap of their 60th Anniversary tribute in this video:
Zabaglione dal Moscato d'Asti Recipe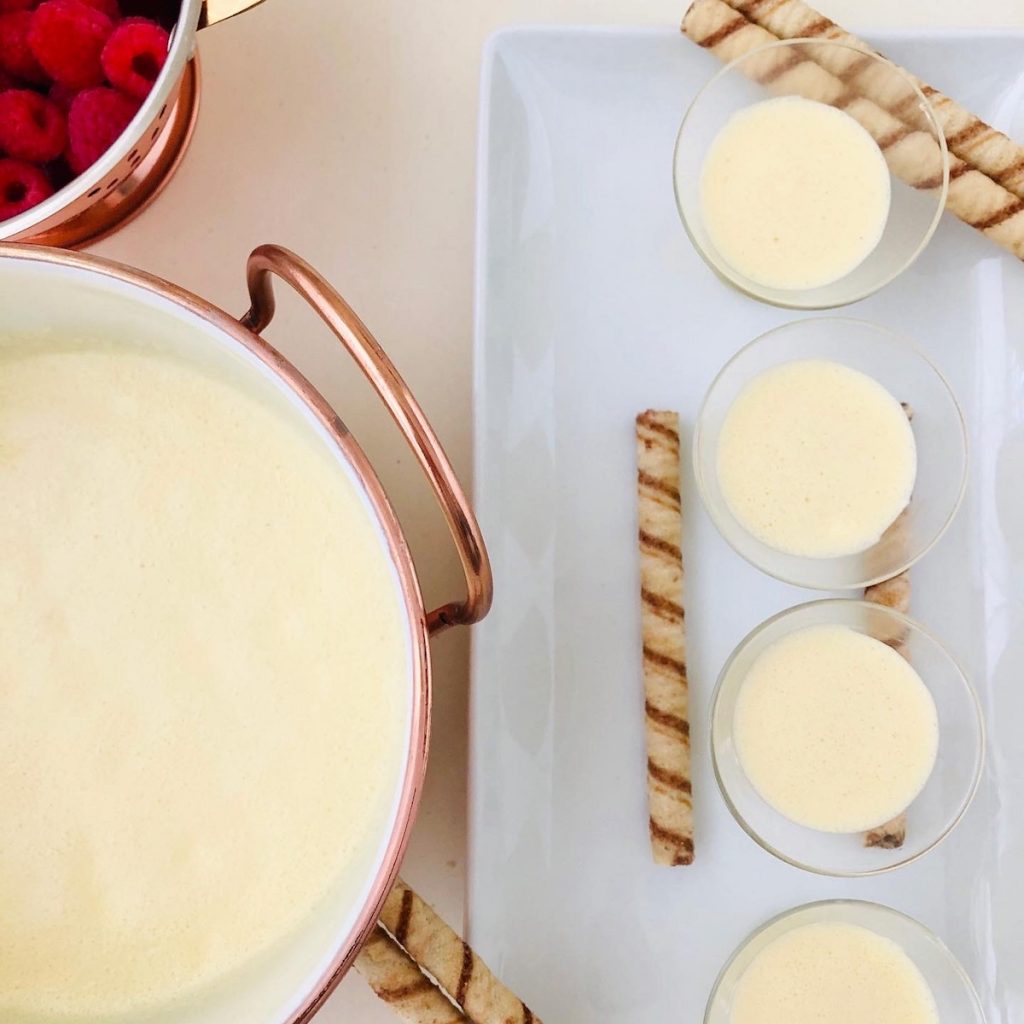 There are three regions of Italy that would like to claim Zabaglione (a sweet, custard-like dessert) as their own creation. However, despite what residents of Tuscany might say, legend has it that in Piemonte, the Franciscan monks invented Zabaglione (also referred to in Italian as Zabaione) to help with vigor – go figure!
Typically, Zabaglione is simply made from whisking together egg yolks, sugar and a sweet wine such as Marsala over a double boiler until light and creamy. Today, we have tested a slightly different version that can be chilled (but not frozen like another style.)
Ingredients
1/2 vanilla bean
1/3 cup granulated sugar
2 cups Moscato d'Asti
5 extra-large egg yolks
1 cup heavy cream
Preparation
Split the vanilla bean in half lengthwise and, using a paring knife, scrape the seeds and pulp into a medium saucepan. Add the vanilla pod, sugar, and 1/3 cup water. Bring to a boil over high heat, then reduce the heat to medium and cook, without stirring, to a light caramel. Add the Moscato (the caramel will first seize up, but then melt again – do not stir.) Reduce the mixture to 1 cup and remove the vanilla pod.
Whisk the egg yolks together in a large mixing bowl. Whisk a few tablespoons of the Moscato caramel into the egg yolks to temper them. Slowly, add another quarter or so of the mixture, whisking constantly. At this point, you can add the rest of the Moscato caramel in a slow steady stream, whisking all the time.
Place the mixture in a double boiler, and cook over low heat about 6 minutes, whisking continuously, until it's thick and light in color and forms ribbons when it falls from the whisk. Cool in a stainless steel bowl in the refrigerator for about two hours.
When ready to serve, whip the cream in a stand mixer fitted with the whisk attachment (chilled in the fridge ahead of time) at high speed until it holds stiff peaks. Fold the whipped cream carefully into the custard base.
Serve the Zabaglione with cookies and fruit if desired.
Note: We used in the recipe and paired the Zabaglione with the delicious Marenco Scrapona 2019 (also used in the dessert preparation.)
Almost Everyone Has a Moscato Memory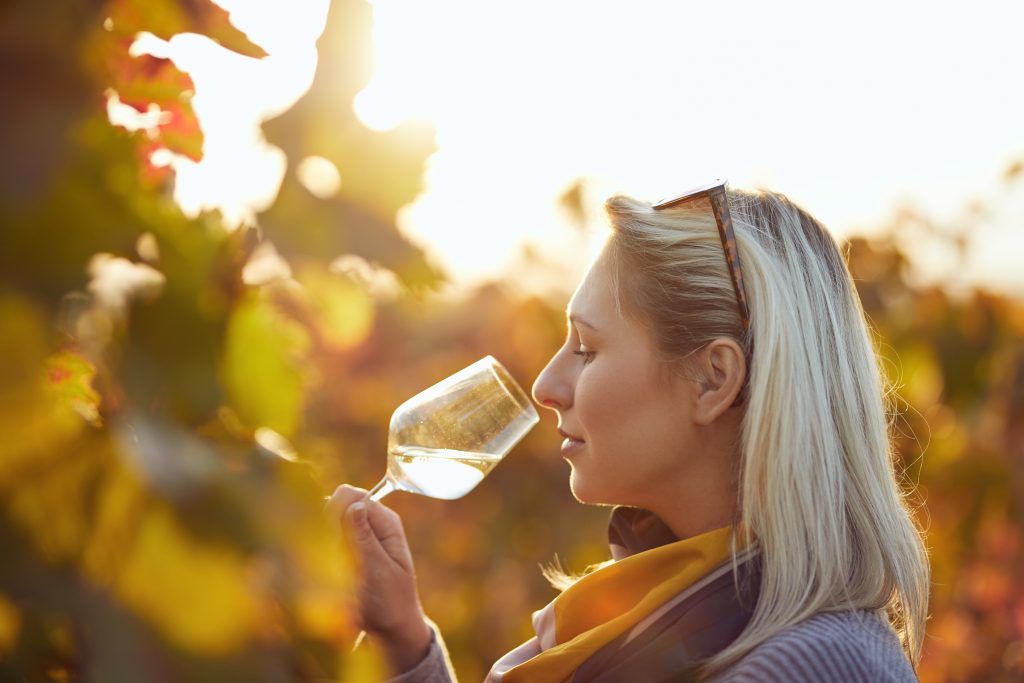 Mr. Porter wrapped up the virtual wine tasting seminar asking participants to share their own Moscato memory. Overall, it seemed like Moscato was many of the guests first wine experience. Although these wine professionals have since expanded their palate, there is a special memory attributed to Moscato Bianco.
If searching for the best, choose only Moscato d'Asti. Explore the varying nuances and compare the differences between each producers' styles. In conclusion, don't forget to transform virtual trips into real ones and discover all that the Province of Asti has to offer!
Special thanks to Consorzio dell'Asti, World Wine Web Masterclass, and IEEM for the invitation. Thanks also to Luigi Coppo who provided an educational video about Coppo Moscato d'Asti Moncalvina. Watch it here: https://vimeo.com/448533935/c42108af98
Read about our Wine Editor's exploration of Trentino's wine and food routes and be sure to subscribe to Live In Italy Magazine for more food and wine updates!