Hi, I am Stefano Campanini and I am the Wine Editor for Live in Italy Magazine. My job will be to drive you crazy with temptations, food pairings, wine and anything that has to do with Italy and today, Le Marche.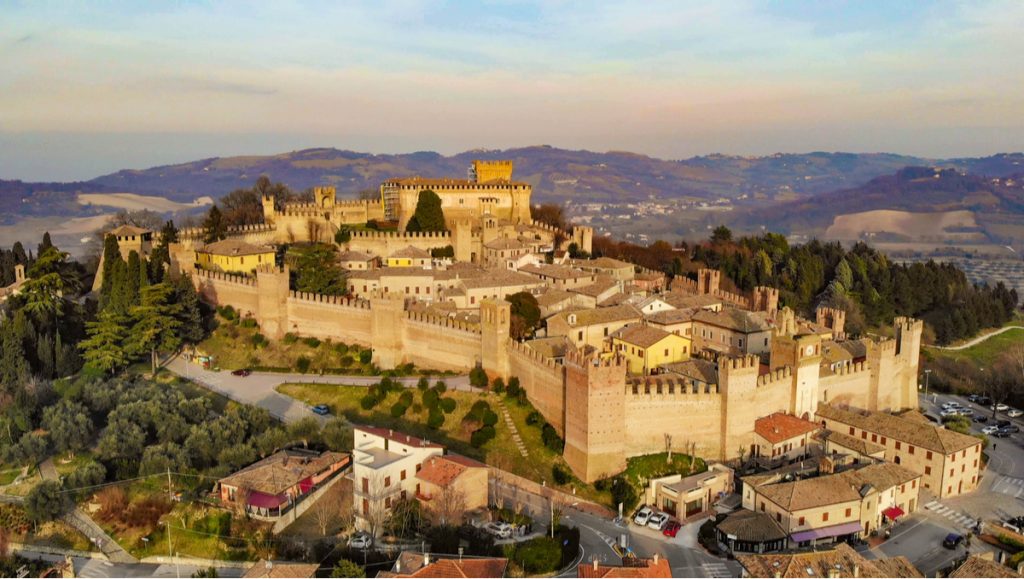 I'm taking you to the region of Le Marche, and, although I shouldn't, I immediately admit some bias. My family took me there, to the beautiful village of Gabicce Mare every summer from the time I was one year old until I was fourteen. Yes it's very difficult for me to write about this region without expressing some personal love, love for the food, love for the culture and, especially, for the kindness, the never-ending kindness of the people there. And, I admit to going to Google Maps and revisiting some of the places I went to when I was a child, Gabicce, Gradara and its fantastic castle, Urbino, the beautiful walled city with its ancient university. Fortunately, Italy changes very slowly and they all look the same.
So for me Le Marche is principally seafood, magnified by its pairing with the spectacular local wine that is Verdicchio.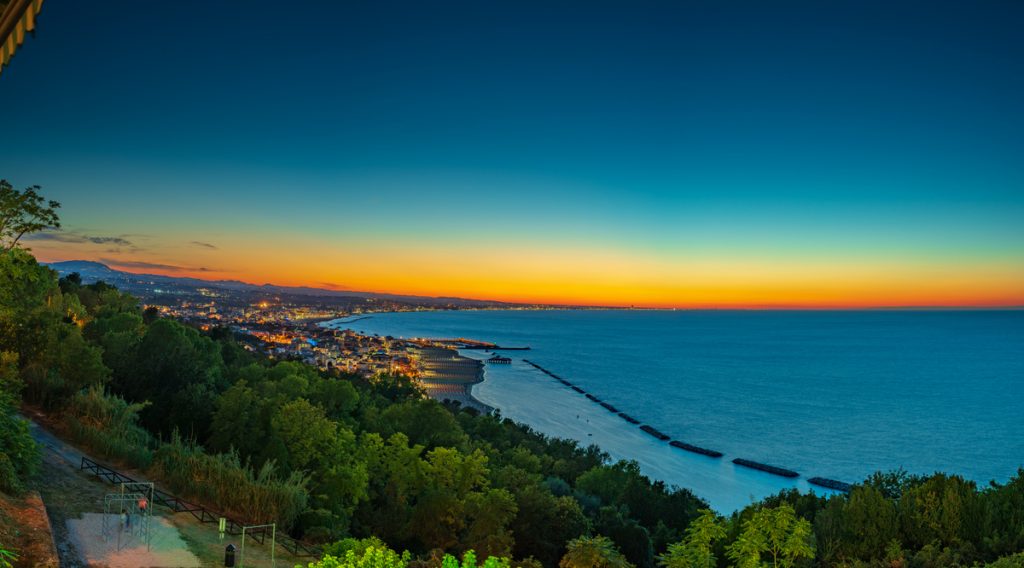 My memory goes back to visiting the pier and watching every evening the fishermen coming back with their boats, their nets full of fish and unloading the gifts of Neptune right by my side. There were some shacks right by the pier that were receiving sardines, frying them on the spot and selling them to tourists like my parents. And, I wasn't having any at thirteen because I was waiting for my gelato!
The local grape of Marche is Verdicchio, the first thing I know is that I witnessed a never-ending series of debates on whether this is the best white grape of Italy. Verdicchio is an autochthonous grape of Le Marche and it is mostly grown in two different regions, the Castelli di Jesi and Matelica.
Both regions have an endless wine growing history, the Picentes and then Romans were cultivating the vines there. Castelli di Jesi is the larger appellation, is located in the middle part of the region and it's a fertile area influenced by the Adriatic Sea. The Matelica appellation is crowned by higher altitude mountains, the weather patterns are less mitigated by the Adriatic Sea and the colder climate, the more extreme diurnal temperature variation are the factors most at play.
Both appellations maintain the characteristics that make Verdicchio so stunning: that sweet almond peel note that is so sought after and so unique. Both appellation's Verdicchio are full body and with an outstanding capacity to age (I have in my cellar some 1998 vintage Verdicchio) and with aging, the notes evolve from gently floral and citrus fruits towards a very complex marzipan and flinty taste on the more evolved wines. A four to ten year old Verdicchio is an experience to try and to try as many times as possible.
I was in the mood for a romantic almost-get-away to Le Marche that had to remind me best of all the sensory profiles that I had in my memory from my time there. So I chose to make Spaghetti in an Octopus Sauce and my outstanding pairing partner was a Bisci Veridicchio di Matelica 2016 "Vigneto Fogliano" which is a single vineyard of only eight acres and a production of barely 500 cases. "Mammaaaa" nothing was better!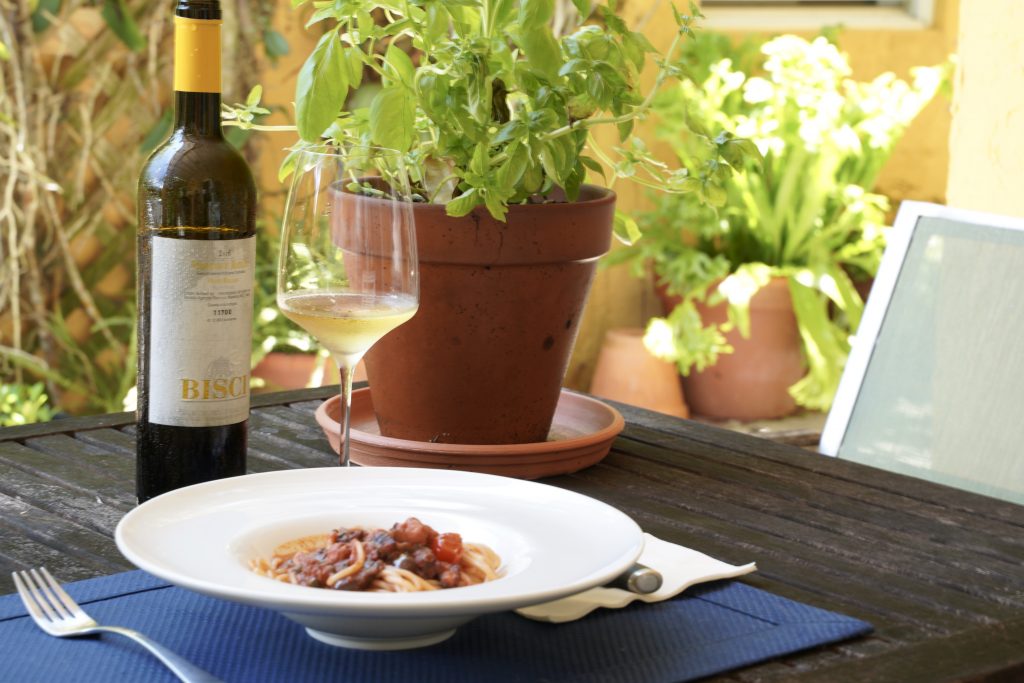 For the octopus sauce I used:
2 lbs. of Octopus
2 scallions
1 spoon of fresh Marjoram
3/4 quart of a light tomato sauce, I hand squeezed the peeled tomatoes from a large can of the tomato sauce used for pizza and add a hint of salt.
Chili pepper
A glass of dry white wine, possibly Verdicchio
Black olives – I love the Taggiasca olives
Fresh parsley
Salt and pepper
Extra virgin olive oil
I cut the octopus in cubes of 2/3 inch thick, not less because it would disappear while cooking. In the meanwhile, I put on the fire in a deep pot the finely cut shallots, a pinch of chili pepper, and the olive oil. I add the octopus, let it cook on a high flame for one minute then I add the glass of white wine and I reduce the flame. Add the marjoram and cook for 5 minutes without the lid.
Lower the flame and continue to cook it with the lid on for another 35 minutes, and, to make sure that the octopus is well cooked (soft) poke it with a toothpick. When the octopus is soft, add the tomato sauce, stir for five minutes, then add the fresh parsley athlete black olives right before taking the sauce off the stove.
And here we go, certainly ready to impress everyone with this delicious a healthy sauce.
Cheers! Thank you for sitting at my table. Please comment below.
Read Stefano's "A Voyage for All Senses: Wine and Food Routes in Trentino."