New Discoveries, Old Friends, Lots of Emotions
Vinitaly is the most important event of Italian wine, perhaps I would dare to say, of wine ever. In Verona, usually in the month of April, people from 143 countries from all over the world gather to taste wines from all regions of Italy. Here's a recap of my visit to Vinitaly 2023.
Vinitaly Numbers
93,000 visitors in 4 days (29,600 visitors from abroad)
More than 4,000 producers exhibited their wines at Vinitaly
143 countries of origin
Vinitaly 2023
This year was Vinitaly's 55th edition and the second post-pandemic edition. If I can be honest, Vinitaly 2023 was perhaps by far the best edition ever organized.
The previous edition of Vinitaly certainly marked the return to normal after the Covid-19 pandemic. There was a great desire to travel and to return to normal. However, the number of Italian and foreign visitors did not reflect the expo's great name.
However, this edition was a boom of enthusiasm, excellent organization, and desire to meet, taste new wines, and do real good business.
Verona Fiere
Verona Fiere gave its best. The decision to exclude private (non-trade) visitors was greeted with love and hate. However, it was certainly the choice that professionals (buyers and producers) had been waiting for for years. We found ourselves in front of an interested and professional public.
The only exception was made for those in possession of a sommelier diploma. Sommeliers (even if they were not currently working in this field) were able to access the fair on Sundays and Wednesdays at a reduced price ticket.
Vinitaly and the City
The public of enthusiasts was masterfully diverted to "Vinitaly and the City", a parallel event made up of events and tastings in the heart of the city of Verona. I have heard many enthusiastic opinions about "Vinitaly and the City" and I think it can actually be a very important format to focus on.
The fair, the one inside the pavilions, was lively, and very crowded.
My Mission
My Vinitaly was marked by the search for small wineries, and stories that truly tell the uniqueness of Italian wine. Keep on reading and I'll tell you the three wineries that most impressed me.
Umbria Region
Nicola Chiucchiurlotto is the founder of the Madrevite winery, a winery located in Castiglione del Lago, in the province of Perugia, in Umbria.
The winery is located between 2 lakes, Lake Trasimeno and Lake Chiusi. It is located right on the Tuscan border and in fact their accents betray them. They have a nice mix between Umbrian and Tuscan accents — a marvel!
Here's wine that keeps its promise: elegance, a floral and fruity bouquet that will amaze you.
The nose reveals notes of red fruit (strawberry, raspberry, and cherry). Its aging in barrique for 12 months has also developed an aromatic range that veers towards spices and marasca cherries.
On the palate, it is majestically elegant, fresh, and with excellent persistence. I immediately imagined it in combination with red meats or even risotto.
Marche Region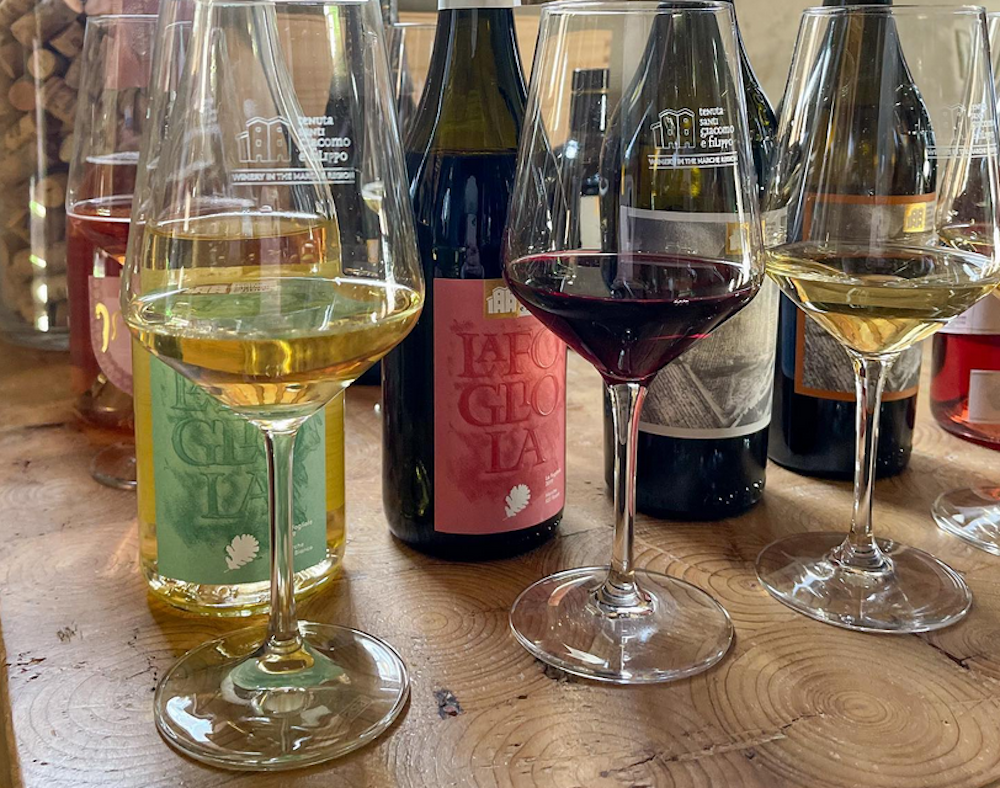 A wine resort a few kilometers from Urbino, Tenuta Santi Giacomo e Filippo. The first thing that amazed me was the welcoming that the owner, Marianna, gives to her guests at the booth.
A winery that was born with the sole purpose of reviving an abandoned territory and in order to do that, they chose the path of respecting nature by becoming fully organic in 1997.
I tasted three wines to understand their potential. All of them, some for one aspect or another, were able to show the true and authentic characteristics of the vines and the territory. Two of them were amazing for their immediacy and quality.
Fogliola Bianco
A wine produced with Bianchello grapes — fresh and extremely pleasant. You know when, on a warm summer evening, you feel like having a glass of wine to relax and start preparing dinner? Well, this is exactly the wine for you.
Its acidic, but at the same time its intense aromas and elegant gustatory balance make it the glass of wine suitable for any situation.
Fogliola Rosso
100% Sangiovese Grosso
A wine does not always have to be aged in barriques to be a great wine and this is an example. Pleasant on the palate, rich in aromas of red fruit (cherry, strawberry) but striking for those fresh notes that bring to mind mint.
A wine for the whole meal, but it would be perfect for an evening dinner with friends eating cold cuts and cheeses.
Sicily Region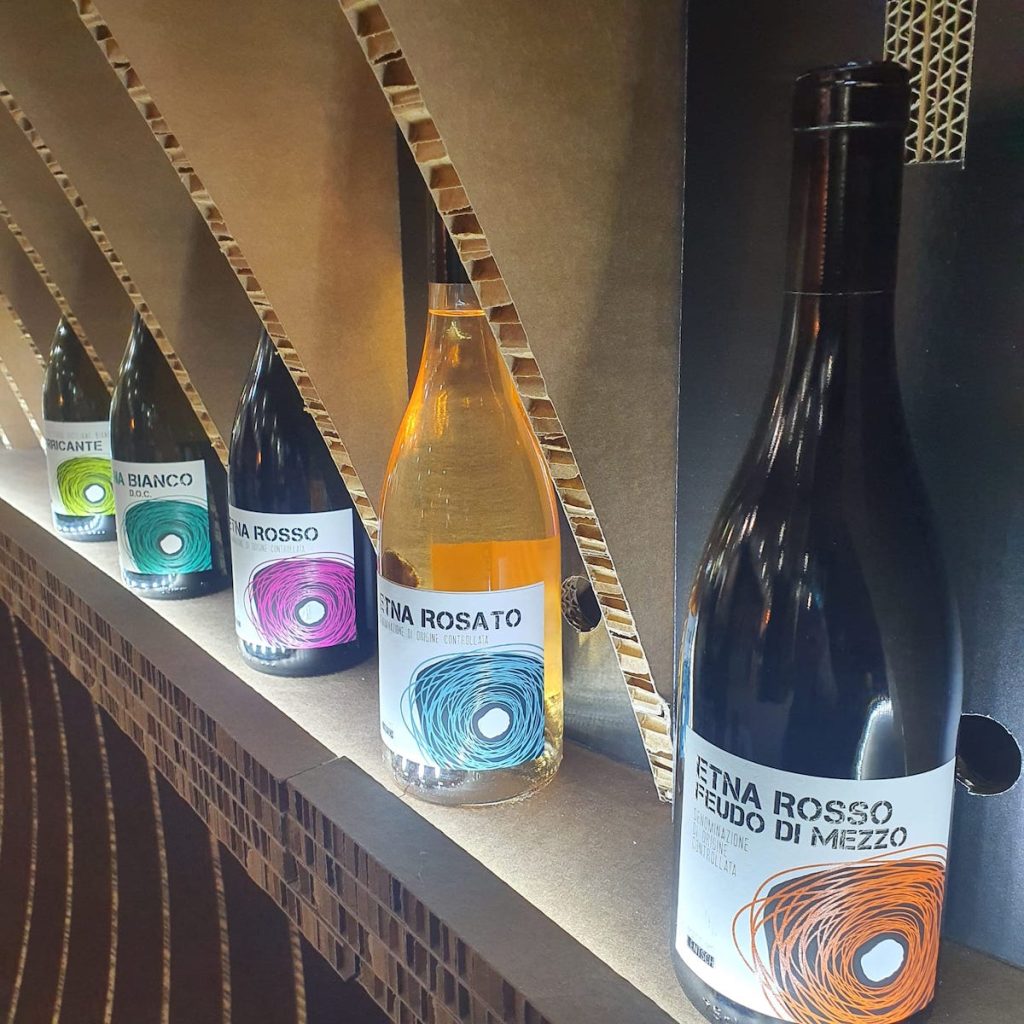 Etna, Sicily: a land made of great contradictions and full of strength and energy. It is from this land that the wines of the Massimo Lentsch winery are born. The company is located on the northern slope of Etna (called in Sicilian a'muntagna or the mountain).
Their wines speak above all of elegance and terroir.
The company has chosen to maintain the traditional "alberello" training system in all the vineyards to respect nature and above all the centenary tradition. The company produces four wines (a fifth was not available for tasting) but two have remained particularly impressed in my mind.
Etna Rosso Feudo di Mezzo 2020
100% Nerello Mascalese, aged in big barrels for about 16 months. On the nose notes of red fruit (cherry, blackberry, strawberry, raspberry) well blended with sweet spicy notes such as cinnamon.
On the palate, it is elegant, dry, and still extremely young but with great potential.
This is one of the few cases in which wine does not need to be paired with food. It is self-sufficient in how elegant and complete it is.
Etna Bianco Doc 2022
Carricante 100%
Fresh, crispy and extremely pleasant on the palate. The fruity notes of white fruit mix with floral hints of chamomile and make the wine very intense.
On the palate it is refreshing and full. A wine to pair with fish dishes and white meats.
My Vinitaly 2023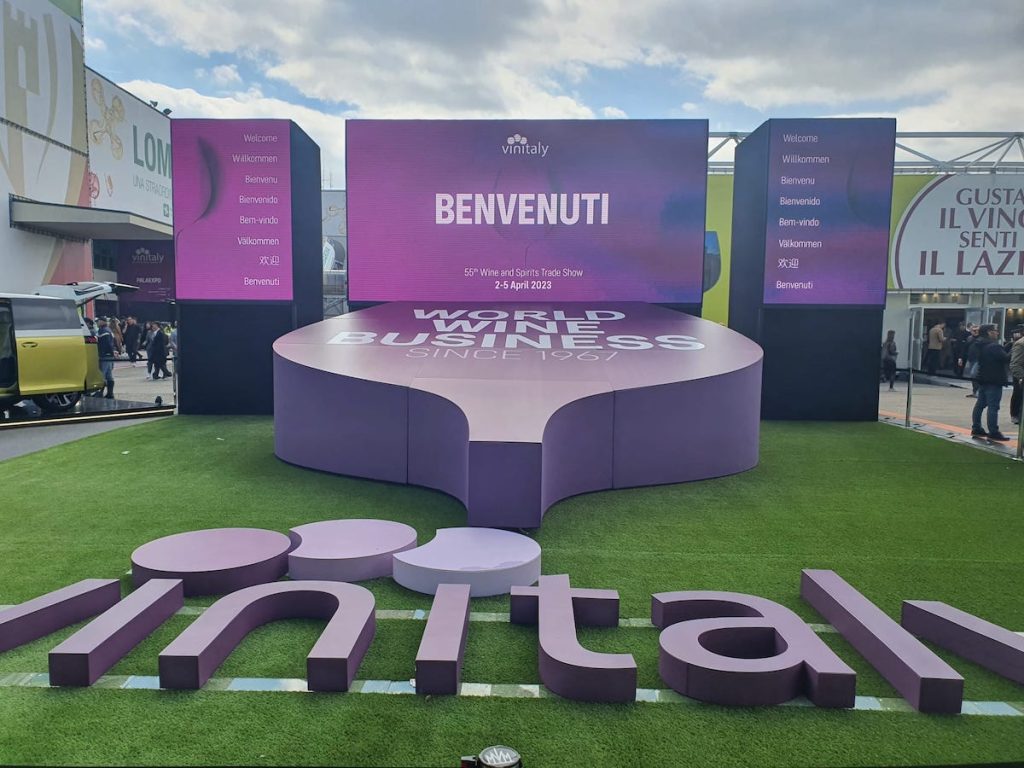 My Vinitaly 2023 was marked by people. I met friends that I hadn't seen for a long time. I also made new friends and met new producers who amazed me.
Now only the memory of Vinitaly 2023 remains. I am left with many photos and a desire to experience the next year's (2024) edition.
Cheers!