Best Summer In Italy Yet
Finally, summer is here! Why not make the most of your time by traveling abroad and make it the best summer in Italy yet? After so much time stuck at home, it's time to treat yourself and enjoy some much needed time off. Enhance your authentic travel experience by getting to know these Italian small businesses. Here's our Top 8!
Chiara's Tuscany (Tuscany)
Fall deeper in love with Italy's most beloved region by learning Italian with Chiara's Tuscany. Chiara's company is not a school, but offers experiential learning whether you're visiting the region or joining her online. Chiara loves creating unique lessons that will help you discover Tuscany. as well as learn or improve your knowledge of the Italian language through e-learning' language retreats for a full immersion into language and culture; or single experiences. Find out the different ways that you can begin learning Italian today, by visiting Chiara's website.

Brecce Rosse (Gubbio)
Olive oil is one of the cornerstones of Italian cuisine. Brecce Rosse Olio EVO is dedicated to the artisanal production of extra virgin olive oil. They take pride in making their excellent products that provide a unique intensity. Buy their extra virgin olive oil online or when in Umbria, plus visit their website to learn about tours and special events.
WineCafè da Mario (Naples)
Interested in trying authentic Italian foods and wines? WineCafè da Mario are wine enthusiasts dedicated to offering only the highest quality. They are a casual cafè that cares about their customers and provides the finest traditional Italian foods.
Best Italy Tour (Bologna)
Want a new way to experience and get to know Italy? Best Italy Tour is your place to go. Discover all of the hidden gems Italy has to offer. You can visit places such as Sicily, Tuscany, Venice, and many more.
Wedding Planner Verona (Verona)
Interested in planning your dream wedding? Wedding Planner Verona has got you covered. Wedding planner Giulia Bolla will be with you step by step to organize your perfect wedding and help make your dream come true.
Le Case Montesole (Sicily)
Fall in love with the beauty and charm of the Sicilain countryside at the residences of Le Case Montesole. They pride themselves on their elegance and attention to detail. With a view that will take your breath away, you will have an unforgettable stay.
Italy with Victoria (Florence)
Want to travel to Italy, but don't know where to start? Italy trip and tour designer Victoria (of Italy with Victoria) has got you covered. She is a local expert that is committed to providing you with interesting and useful information and advice that will help you with your future travel plans.
Taxi Boat Varenna (Varenna)
Discover the beauty of Lake Como on a private Venetian water taxi with Taxi Boat Varenna. They guarantee a wonderful experience on the water that you won't forget. Sit back and enjoy the ride!
Live in Italy Top Pick: Chiara's Tuscany
I want to teach you how to fall in love with learning Italian!

Chiara Borghesi of Chiara's Tuscany
Follow Chiara's Tuscany on Instagram: @chiarastuscany
Book Lessons: www.chiarasexperiences.com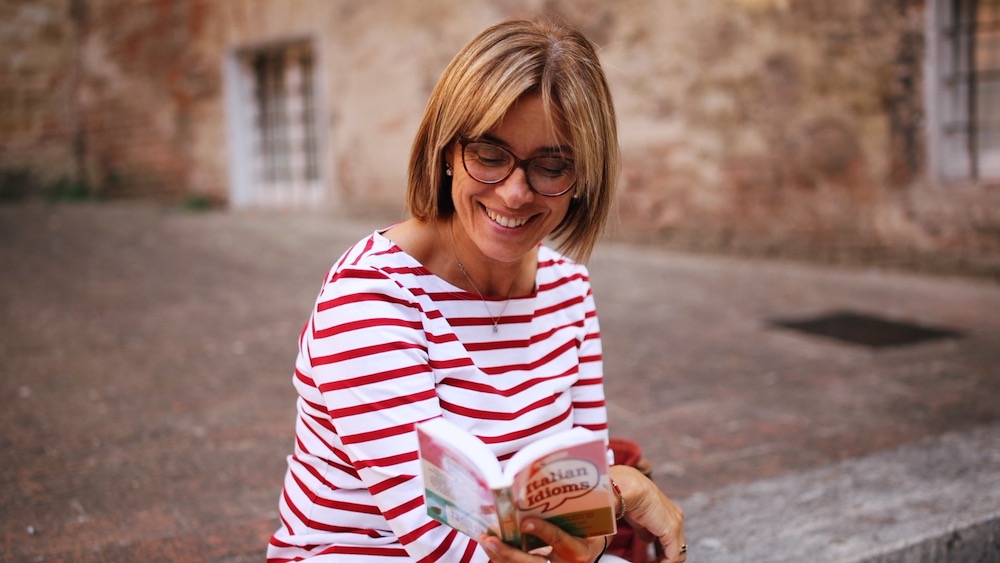 ---
Read More Top 8's