Green Travel and Tourism Economy
On Tuesday, May 4th  Italian Prime Minister, Mario Draghi announced plans to reopen Italy to foreign travelers. The announcement took place following the G20 ministerial meeting dedicated to tourism. Plans may take place mid-May–ahead of the mid-June reopening of European borders as set out by the EU Commission.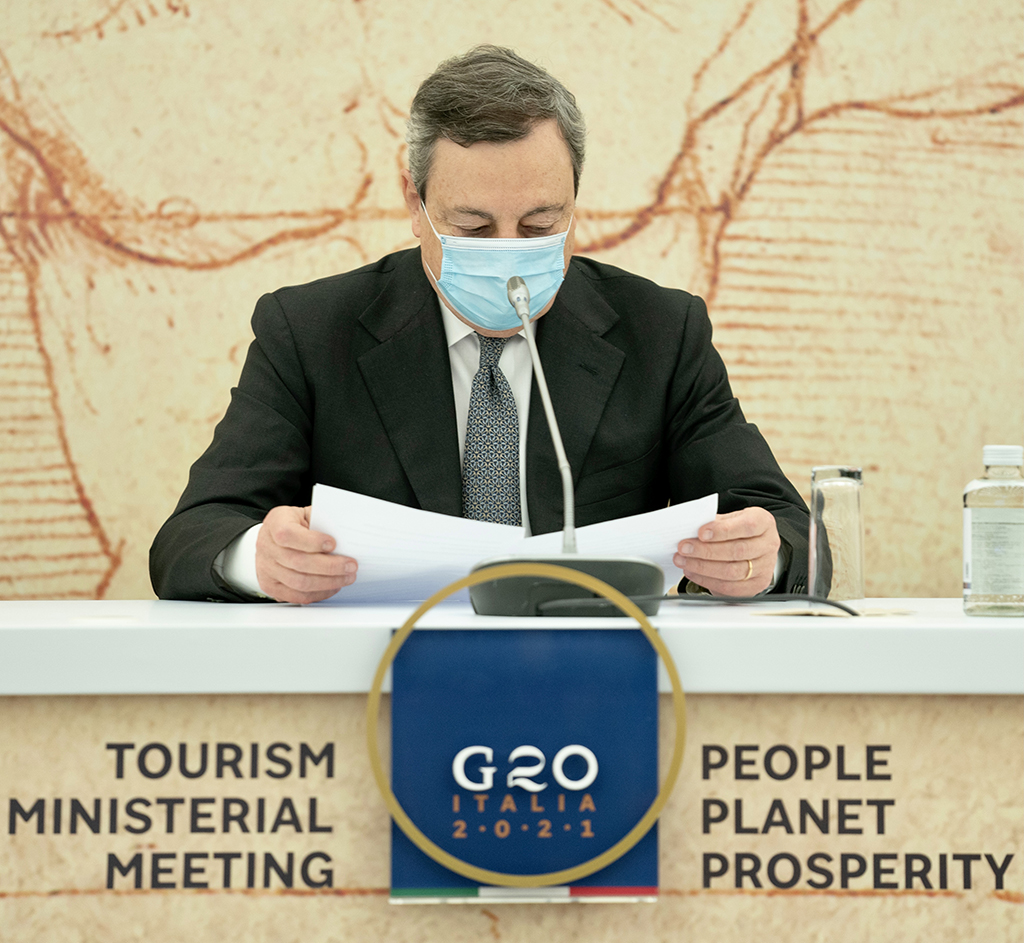 Live in Italy Magazine is excited to know the reopening plans and prospect of summer travel to Italy. Most importantly, there appears to be efforts to learn from the past and make a serious commitment to conscious tourism.
Sustainable Travel
In Recommendations for the Transition to a Green Travel and Tourism Economy, it is stated: "there is now a growing consensus among tourism stakeholders as to how the future resilience of tourism will depend on the sector's ability to balance the needs of people, planet and prosperity. People, Planet and Prosperity are the overarching priorities of Italy's G20 Presidency and reflect the commitment to steer the inclusive transformation of tourism improving the impact tourism has on local communities, with particular focus on environmental sustainability."
Sustainability must no longer be a niche part of tourism but must be the new norm for every part of our sector

The World Tourism Organization (UNWTO) Secretary General Zurab Pololikashvili.
Make Your Travel Plans to Italy Green
While you rush to makes travel plans for 2021 and 2022, be sure to keep them as green as possible. Plus, support local to help the small businesses recover faster.
EU Health Pass
By mid-June, the European Union is set to allow easy travel across the continent for people who have been vaccinated; have recently recovered from COVID-19; or can present a recent negative test.
EU Covid-19 certificate must facilitate free movement without discrimination. ~

European Parliament
Here is the statement issued by G20
On May 4th the #G20 Ministers of Tourism and representative of international organizations gathered virtually to examine measures steering the recovery of this sector, representing around 1 in 10 jobs globally. #G20Italy
Participants endorsed the G20 Rome Guidelines for the Future of Tourism, developed consistently with the priorities of Italy's G20 Presidency – People, Planet and Prosperity – and committed to take action in seven key interrelated policy areas:
1) Safe mobility
2) Crisis management
3) Resilience
4) Inclusiveness
5) Green transformation
6) Digital transition
7) Investment and infrastructure
Il 4 maggio i Ministri del Turismo del G20 e rappresentanti delle organizzazioni internazionali si sono riuniti virtualmente per discutere misure volte a guidare la ripresa di questo settore, che rappresenta circa 1 posto di lavoro su 10 a livello globale.
I partecipanti hanno approvato il documento "G20 Rome Guidelines for the Future of Tourism" sviluppato in coerenza con le priorità della Presidenza italiana del G20 – Persone, Pianeta e Prosperità – e si sono impegnati ad agire in sette aree chiave tra loro correlate:
1) Mobilità sicura
2) Gestione delle crisi
3) Resilienza
4) Inclusività
5) Trasformazione verde
6) Transizione digitale
7) Investimenti e infrastrutture
For more information, visit g20.org.
You may also enjoy reading
European Parliament Announces New Travel Guidelines Within Schengen Area
Live in Italy's Top 8 on Instagram A-Z