A very significant event happened in Venice this past Saturday, October 3rd that will forever help alter the city's delicate infrastructure. The first successful use of the MOSE flood barrier system took place protecting the city from flooding.
Climate change has had an adverse effect on the floating city that has for centuries managed to protect residents, visitors and buildings from rising sea waters.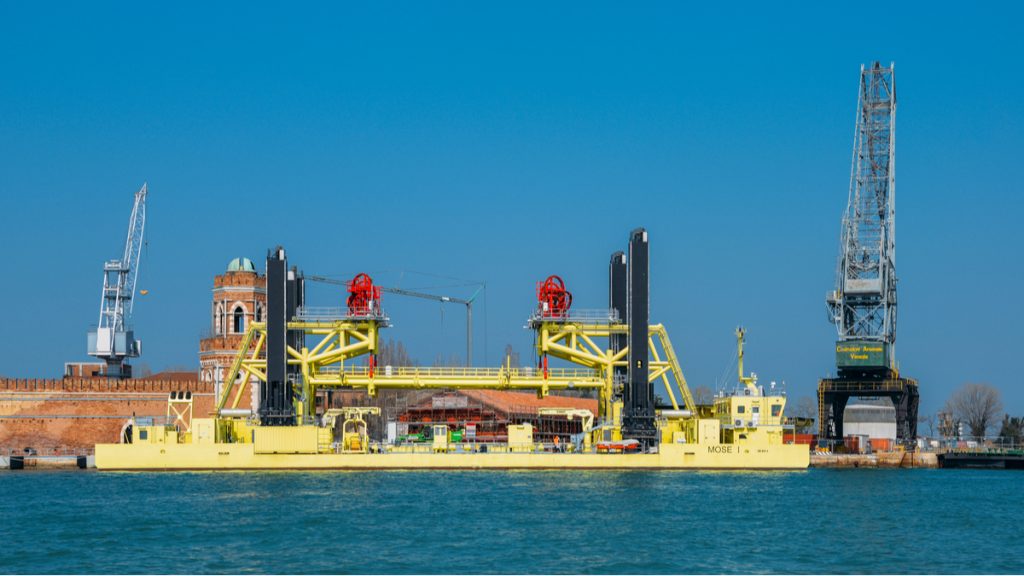 Simply put, MOSE is a system of gates that protects the lagoon from the sea and to help prevent flooding. The barriers are located at the three inlets of Lido, Malamocco and Chioggia.
78 Bright Yellow Barriers
As stated on the MOSE Venezia website:
The Mose consists of 4 barriers consisting of 78 independent mobile gates capable of temporarily separating the lagoon from the sea and defending Venice both from exceptional and destructive tidal events, and from the more frequent ones. The barriers are located at the inlets of Lido, Malamocco and Chioggia. The Mose can protect Venice and the lagoon from tides up to 3 meters high and from a sea level rise of up to 60 centimeters over the next 100 years.
Beginning in 2003, Mose construction is expected to be completed by the end of this year.  Although the first test took place in July, it was fully used on October 3rd at 8:35 a.m. starting with the barriers being raised. By 9:52 a.m. all 78 gates closed the lagoon from the sea.
Highest Tide in 50 Years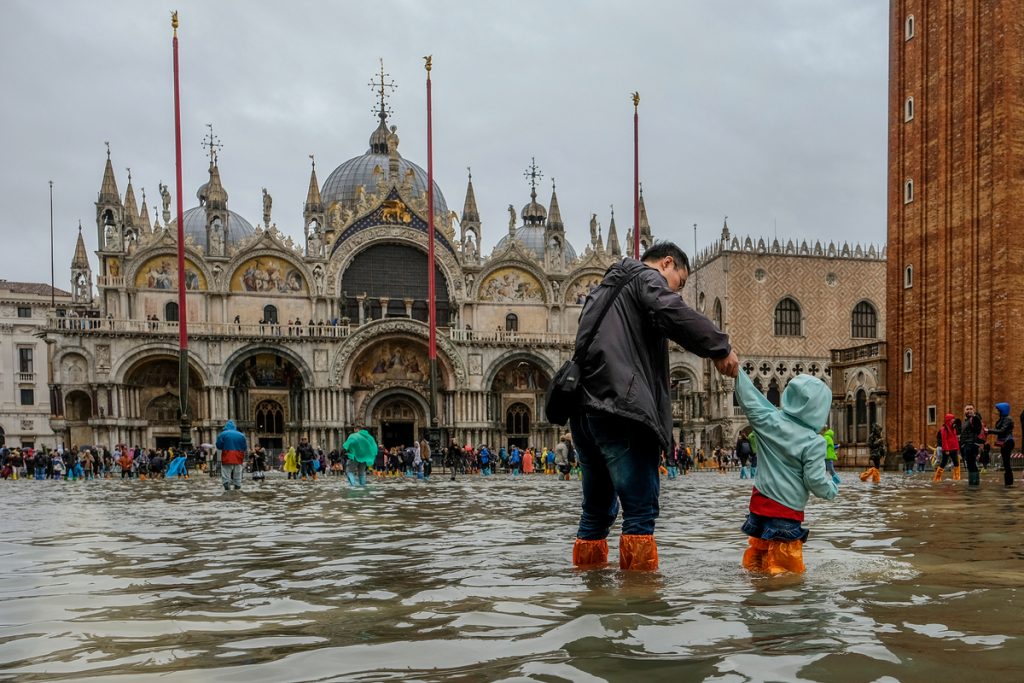 In November 2019, Venice experienced its highest tide (acqua alta) in 50 years. The whole city was flooded. Only since the documentation of flooding began in 1923, did Venice see tides higher than 1.87m (or 6'.) Tides reached 1.94m in 1966.
To put the enormity of the 2019 flood into perspective: St. Mark's Basilica (that suffered much damage) was flooded for the sixth time in 1200 years. Four of those six floods have taken place in the past 20 years.
Where Does Venice Go From Here?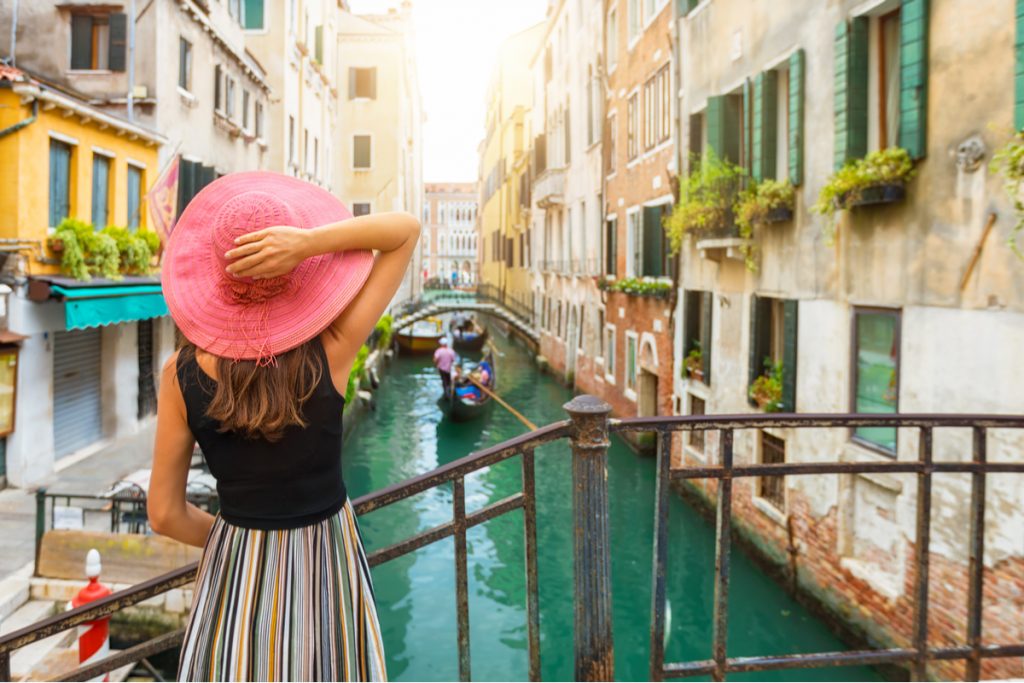 Death, damage and determination of the people and local government of Venice led to increased pressure on the Italian government to finish the project. For Venice, acqua alta is inevitable. However, the increased risk of severe flooding will continue to threaten historical sites and the livelihood of many if aggressive action is not continued.
Saturday's success is a step forward.