Sit Back and Relax
Traveling around Italy can be stressful when you're trying to fit a lot in. Why not make it easier by letting others do the planning for you? Escape the work world and get swept away by the beauty of Italy. Sit back and relax while your tour guides do the work for you. Here are our Best Italy Tours to check out this summer!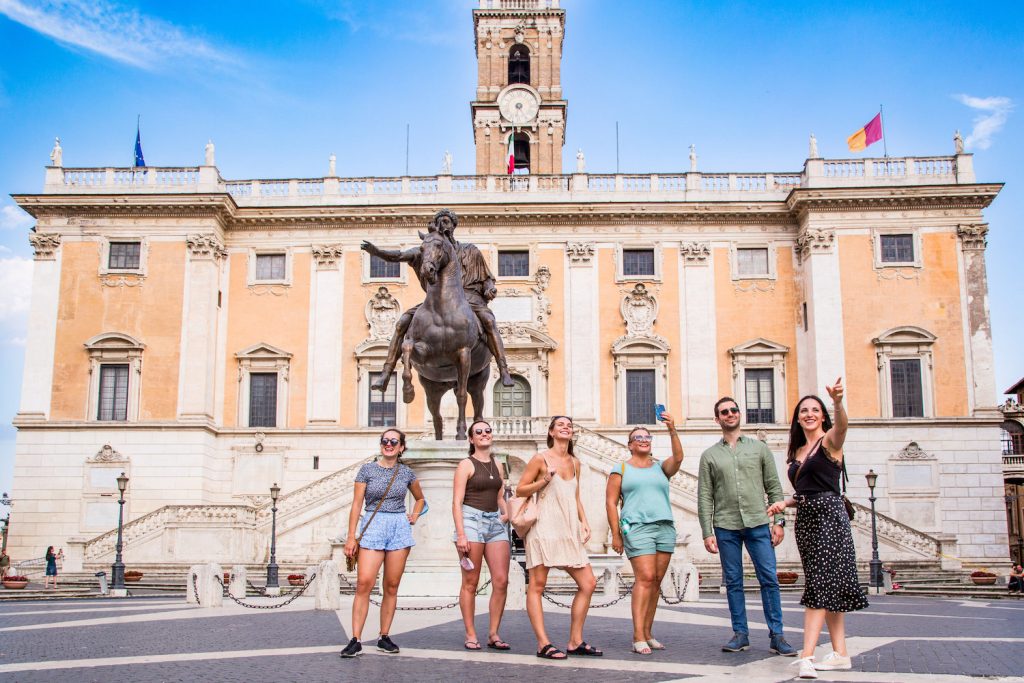 Roman Vacations (Rome)
Roman Vacations was founded by passionate industry professionals with the goal to be your go-to resource for tours, tips, and unforgettable experiences in Rome. They have designed their packages to be flexible and accommodating to all kinds of travelers. From private to group tours, as well as fun family-friendly experiences, their mission is to work with you and help you plan your dream Roman vacation. Whether you want to explore the ancient wonders of the Colosseum, head off the beaten track on one of their specialty experiences or design your own tour, Roman Vacations is your best resource. When in Rome, choose Roman Vacations.
Elerent Trani (Trani)
Travel all over the world on an electric scooter with the help of Elerent Trani. Ride through the beautiful cities of Italy in style. Rent yours today in Trani through their app.
The Italian on Tour (Le Marche)
Experience Italy's hidden regions like a local with The Italian on Tour. Get an unique look at the authentic cuisines and beautiful views of Italy. Share an intimate tour as they show you the secrets for food and wine lovers who want to escape the crowds.
Tour Leader Venice (Venice)
Tour Venice from the comfort of your home with Tour Leader Venice. Though they won't be like their in-person tours, it'll be an experience you won't forget. With tour guide Alessandro, you'll learn about the culture, art and history of Venice.
GuidaTuristica di Orvieto (Umbria)
Orvieto offers an abundance of art and white wines. What better way to embrace the culture than with GuidaTuristica di Orvieto? Passionate about art and Orvieto, Cristina will give you a memorable experience.
Sicilia Sail Tour (Sicily)
Sail all around Sicily and beyond with Sicilia Sail Tour. View and admire the breathtaking ocean, landscapes, naturalistic beauties, and so much more. Immerse yourself into the sea and culture of Italy, and share an experience you won't forget.
Italianna Wine Tours (Piedmont)
Taste and experience the authentic and handcrafted wines of Piedmont with Italianna Wine Tours. With them, you will discover unique wines, new recipes, and wine pairings. Refresh your taste buds and have a tour you will always remember.
Wandering with Vanessa (Florence)
Passionate about Florence, Italian native, Vanessa of Wandering with Vanessa is your go-to tour guide. As a lover of art and history, she is dedicated to giving you the best experience possible. You can even view Florence from home with her streaming tours.
Live in Italy Summer Pick: Roman Vacations

Follow Roman Vacations on Instagram: @roman.vacations.
Book a Tour: www.roman-vacations.com