Summer's here and the beach is right! It's hard to pick just one favorite spot to wind down and relax in the sun. So, we asked you, our readers, to recommend their favorite beaches in Italy! Let us know if you're planning to go to any of these spots in a comment at the end, or tag us on Instagram. We love hearing from you and so grateful for the follows and feedback!
Villa Valentina (Levanto)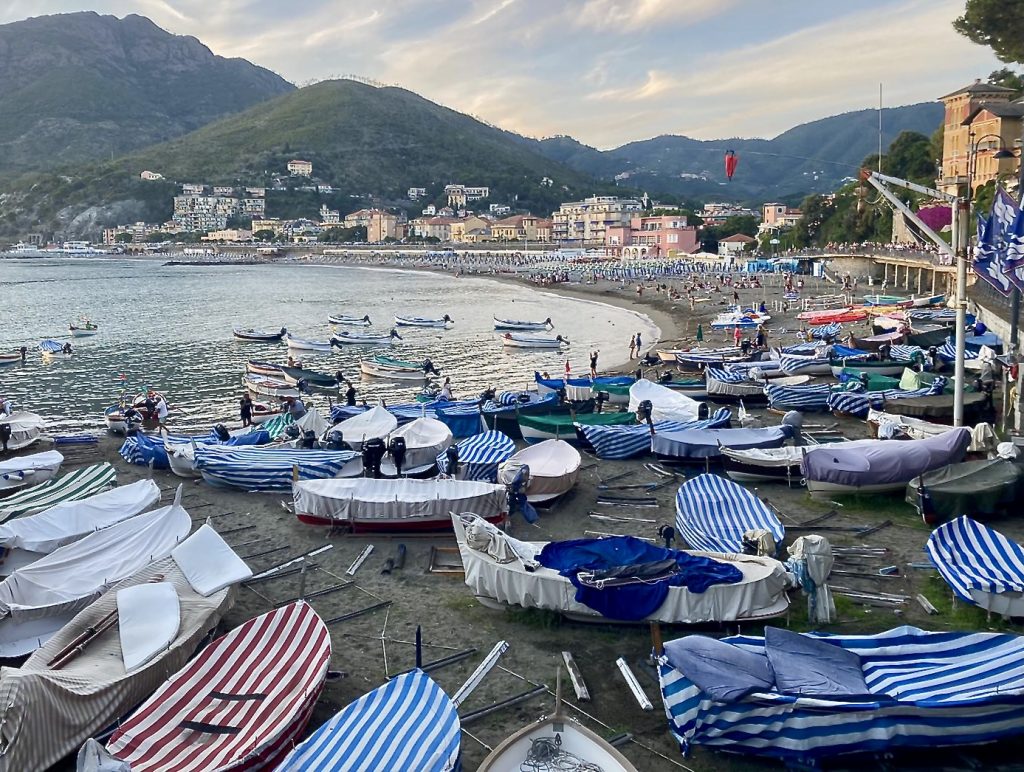 Twenty-five years ago, Paula from San Francisco fell in love with both Cinque Terre and Angelo who is from Monterosso al Mare. They eventually married and together own Villa Valentina: a boutique hotel, bed and breakfast, and events venue in Levanto. Enjoy a wonderful historical center, fantastic beach, and be surrounded by beautiful mountains and trails. It's only a four minute train ride from Cinque Terre.
Located in the Emilia-Romagna region, Rimini is a favorite seaside destination for both Italians and foreigners. Enjoy 15 km (9 miles) of pristine beaches and shallow waters, plus a lively nightlife scene and great restaurants. DYK that it is the birthplace of famous director, Federico Fellini (1920-1983)? Julianne aka @somewhereinrimini is an American living in Rimini for the past 20 years. She's a licensed tour leader who loves food, wine, coffee travel, and of course, "beach life"!
If looking for dramatic coastal scenery and a place to shimmy among the very rich, Capri may be your best destination. Find luxury shopping and cafes and restaurants with epic views. While some may be trying to celebrity watch, you may wish to just soak in the views, marvel at the Faraglioni rocks, hike to the Arco Naturale, or be blown away by the blue waters at Grotto Azzurro (Blue Grotto). DYK that both Emperor Augustus and Emperor Tiberius had homes here? Who can blame them!
Ashley is the first person we interviewed for Live in Italy Magazine's Chat with An Expat, YouTube channel. When Ashley and Jason are not busy running their farm, inn and cooking school: La Tavola Marche, you may find them relaxing in Fano. Here you'll find free beaches and areas free from rows of umbrellas. Want to know more about Fano, its beaches and the surrounding area, read more on the websites of two other Chat with an Expat interviewees: The Italian on Tour and Wonderful Marche.
Agata aka @dogsexploreeurope is a Polish canicrosser competing around Europe and living the dream in Italy. When she's not running, you may find Agata and her dogs relaxing at Rosolina Mare in the Veneto region. Besides the beach, you'll find unspoiled natural environments like ponds, rivers and lagoons.
We're always happy to hear from Denise aka @denise.and.violet who posts beautiful photos and regularly comments on Live in Italy Magazine's posts with interesting tips. Denise's favorite beach is Arenzano in Liguria (about 20 km from Genoa.) Here you'll find a stunning mountain and sea vista with beaches that stretch about 2 km east. The long piers are the perfect place to for fishing enthusiasts to find the catch of the day. For the diving enthusiast, be sure to check out the famous Underwater Gym.
Photo: Arenzano Turismo
Nikol aka @nikinitaly is an ESL teacher living la dolce vita in Como, Italy. We can't imagine why anyone needs to escape from Lake Como, but when Nikol does she prefers Tropea in Calabria. Here you'll find sandy beaches, stunning rock formations and cliffs. In an Instagram post she writes: "I used to think that I wouldn't be able to live at the beach, but these past few weeks have proved otherwise. I'm a natural born beach bunny and it's going to break my heart when I leave."
The owners of Casa Castagna, a luxury rental home in Tuscany recommended the Viareggio which boasts the longest sandy beaches in Italy—almost 10 km. On the La Passeggiata di Viareggio, find an abundance of shops, restaurants, and lively nightlife spots. Enjoy a beautiful view of the coastal surroundings from the long pier, or plan a day trip to the Tower of Pisa that's not too far away.
---
Villa Valentina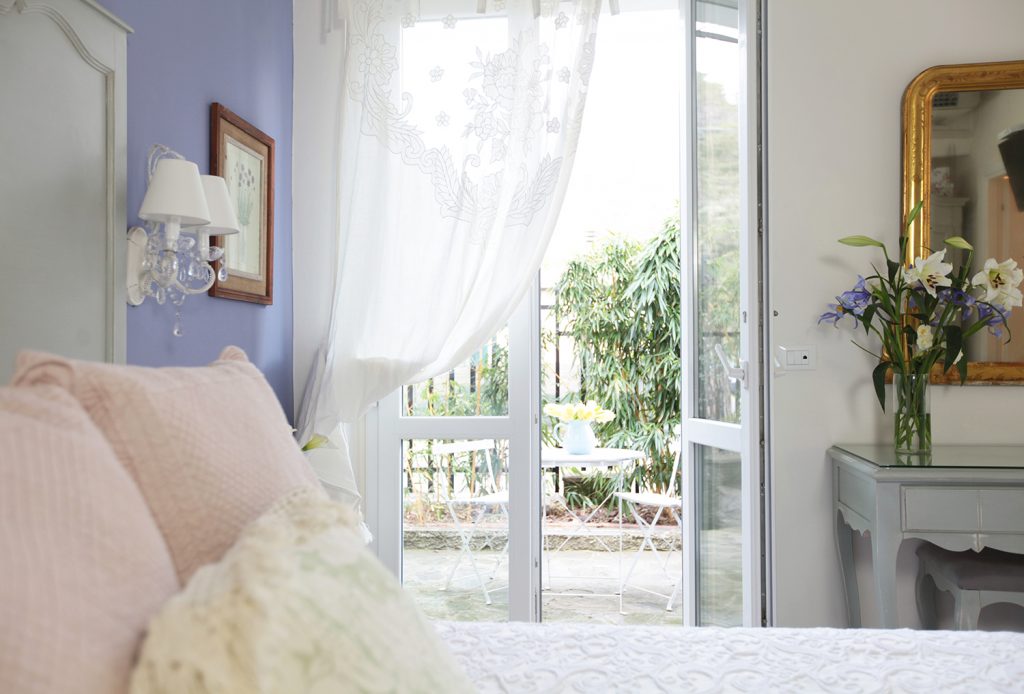 Travel Italy Beautifully at Villa Valentina, a boutique hotel, bed and breakfast, and events venue in Levanto, the Cinque Terre's hidden gem. Villa Valentina is your home-away-from-home and your perfect base while exploring the Cinque Terre and the areas both north and south. Levanto is 4-minute train ride to Monterosso, where we also own a holiday beach house and the only one on the sea, to Bonassola – Framura to the north, accessed by walking / biking trails in converted historic train tunnels by the sea. Enjoy 5-star accommodations, amenities, and the best travel tips in the area. When you book directly with us you will receive an 80-page Guide Book to acquaint you with our little slice of heaven.
#StayWithUs and we will create an itinerary full of memories that will last a lifetime.
Follow @villavalentinacinqueterre and visit www.villavalentina5terre.com/en/ for rental information.
---
You may also enjoy reading…
Living a Beautiful Slow Life by the Italian Seaside
Things to Know Before Traveling to Italy
Trulli Wonderful