One of the greatest things about Il Belpaese, as the name suggests, is that it is a land of beauty. This means that there is art everywhere: in the food, in the nature, on the streets and of course in museums and galleries. This winter promises a nice selections of art exhibitions in Italy to see, and as always we're here to recommend the very best to you.
Personally, I am still back in Venice in spirit. A month later I am still talking about the great 59th edition of the Venice Art Biennale. The event itself, of course, and the wonderful art on display, but also the way the entire city becomes one big art scene. In Italy, art can light life up like nowhere else in the world, and it is a true privilege to be able to witness that and experience it in person. There is still time to see the Venice Biennale, so please do so if you can! It remains on view until 27 November 2022.
In the meantime, as promised, here are art exhibitions in Italy to visit this winter 2022/2023!
Recycling Beauty at Fondazione Prada Milan
We all know and love the Greek and Roman antiquities – but what if we put them in post-antique contexts? Sounds ambitions, and it would seem that the Fondazione Prada exhibition is taking this task on readily. The curators explore the ways the classical continues to inspire the present and the future. In their words, "Recycling Beauty" "aims to draw attention to the moment when an antique artifact crosses the boundary between its condition of abandonment among ruins and the moment its value is reactivated through its reuse." Sounds quite interesting!
The exhibition "Recycling Beauty" is on view at Fondazione Prada in Milan from 17 November 2022 to 27 February 2023. You will be able to buy the tickets online shortly.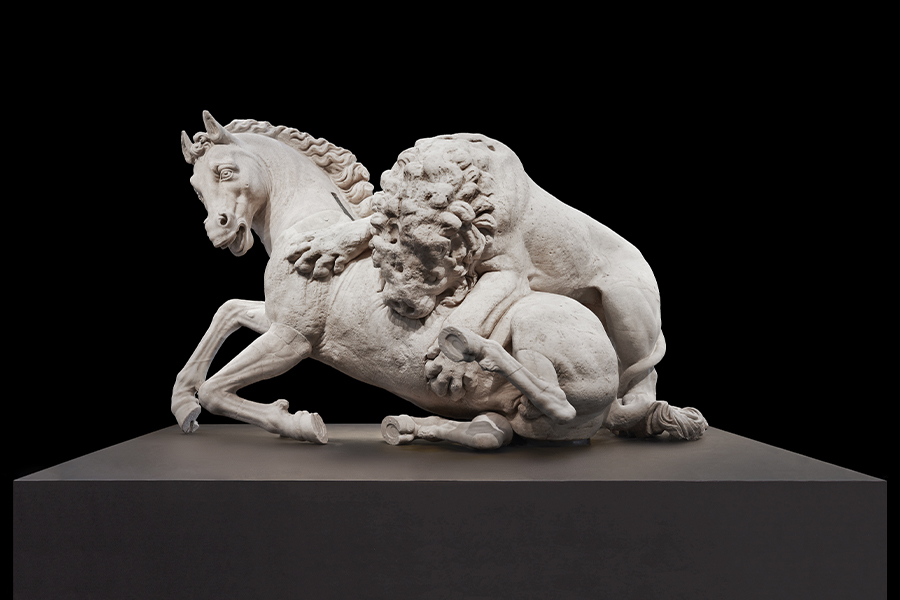 HOT SPOT at La Galleria Nazionale Rome
There is an iron and neon installation by artist Mona Hatoum. The planet Earth burns an eerie red light, warning us of the catastrophes afoot. This then led the curators of the eponymous exhibition at La Galleria Nazionale in Rome to gather other artworks dealing with similar topics. How can we care for a burning world? How can art take care of the world? These works not only depict the complexities of the current situation, intentionally and not, but they also aim to raise awareness, imagine positive outcomes, and incite action.
"HOT SPOT – Caring For a Burning World" is on view at La Galleria Nazionale in Rome until 26 February 2023. You can buy your tickets online.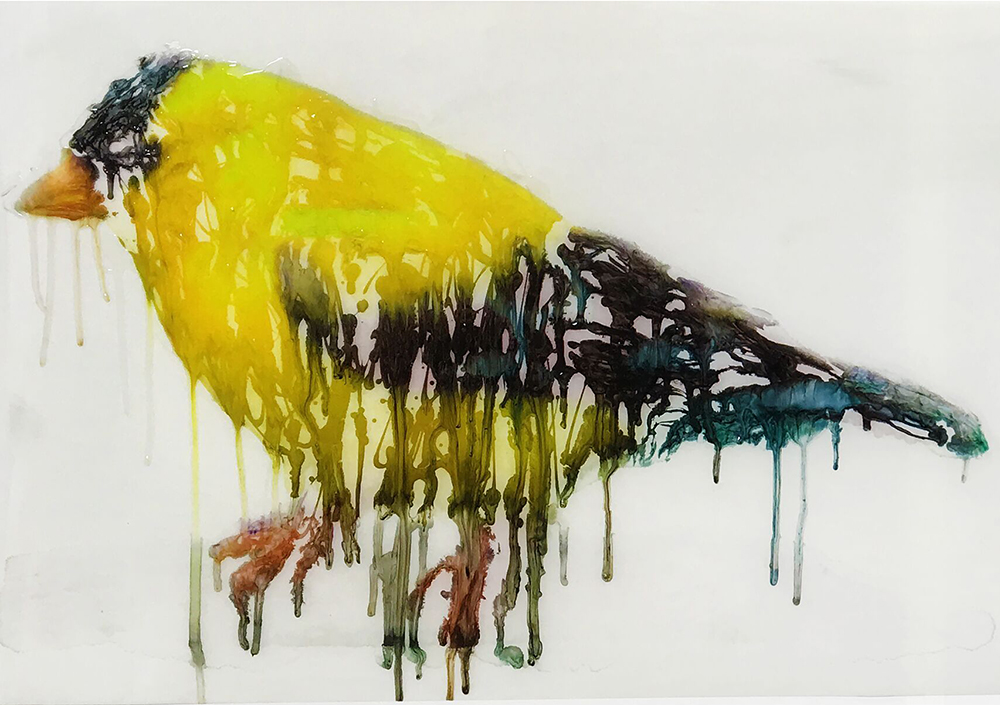 Robert Doisneau at Camera Turin
The CAMERA – Centro Italiano per la Fotografia is one of my favorite museums in all Italy, and I recommend it to all photography lovers out there. They end up in my listicles nearly every time they mount a new exhibition, which testifies to their remarkable program. This time is no exception, as about 130 images by Robert Doisneau are about to go on view. If you're not familiar with his work, you will probably recognize the image below, alongside many other iconic shots from the streets that he took. The way Doisneau makes everyday life look so artistic is unique and unmissable.
"Robert Doisneau" is on view at Camera in Turin from until 14 February 2023. You can buy your tickets online.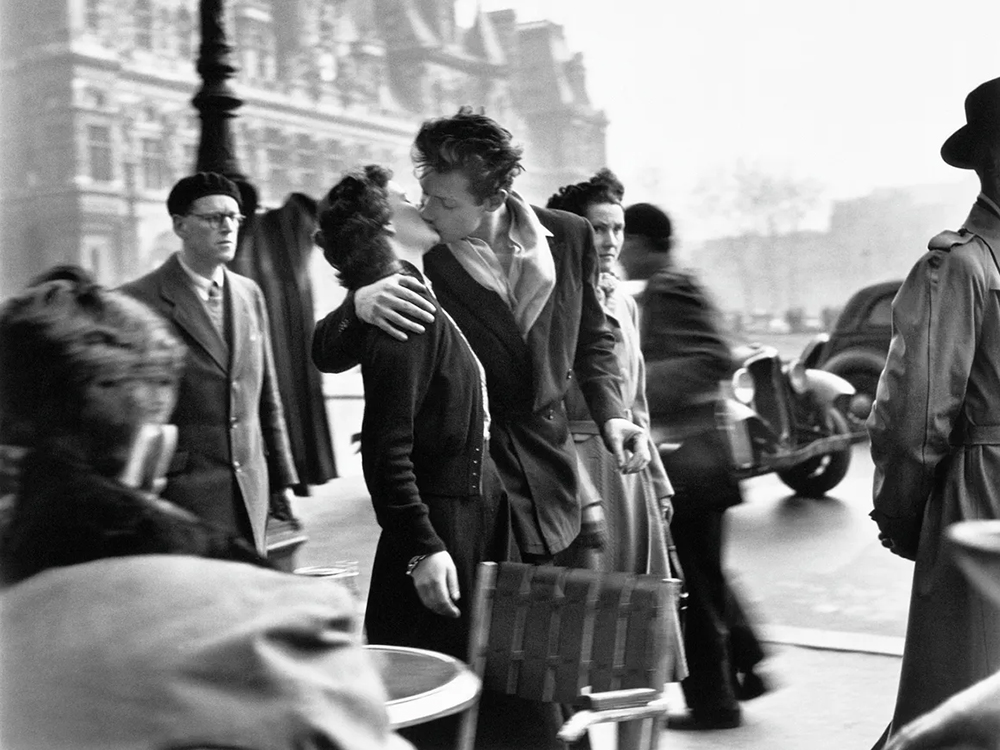 Dineo Seshee Bopape at Pirelli HangarBicocca Milan
If I should briefly describe the work of Dineo Seshee Bopape, I could call her "a feminist artist working with soil." But then I couldn't forgive myself for being so reductive. Though soil is perhaps her most common material, the symbolism and impact of the things she is trying to say through soil are deep, poetic, mythical, moving. Bopape's first Italian exhibition brings us closer to the experiences related to South Africa, her homeland, as well as those of women and her own. Her show becomes a living dead thing that resonates on multiple levels, inviting us to find our own interpretations of a highly personal body of work.
"DINEO SESHEE BOPAPE Born in the first light of the morning [moswara'marapo]" is on view at Pirelli HangarBicocca in Milan until 29 January 2023. Free entrance.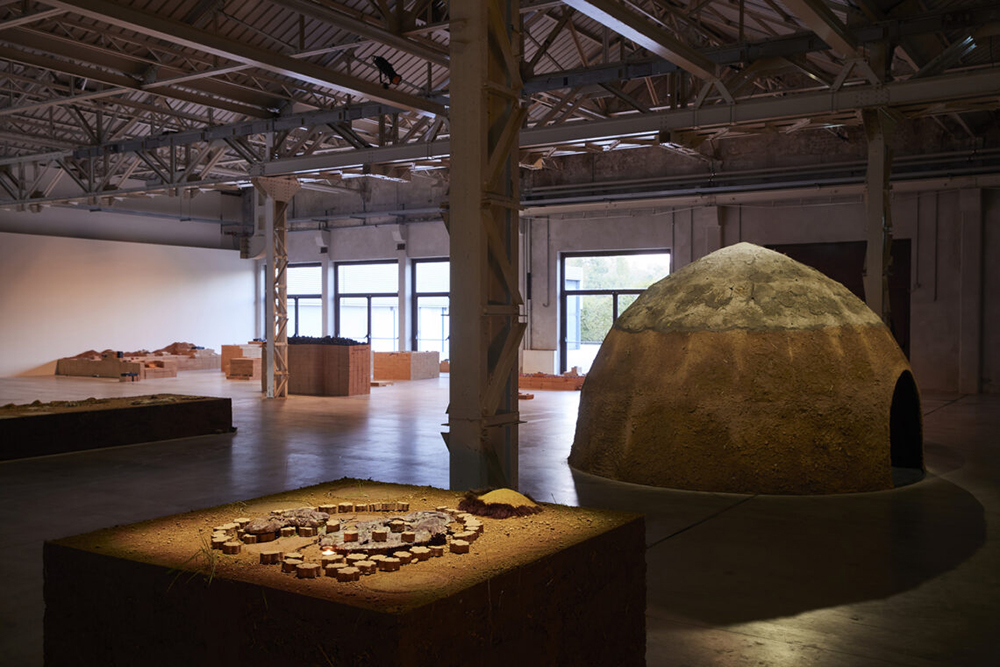 Richard Avedon at Palazzo Reale Milan
Another photography giant, another extraordinary exhibition. For more than six decades, Richard Avedon immortalized fashion in his trademark ways. His relationship with garments and people can, in a way, be described as pictorial. The particularity with which his subjects and objects stand out in their full, rounded individuality feels like it transcends the realms of a simple photo camera. The psychology behind his gaze and the simplicity of his setups are perhaps what made him one of the greatest photographers of the 20th century.
"RICHARD AVEDON Relationships" is on view at Palazzo Reale in Milan until 29 January 2023. You can buy your tickets online.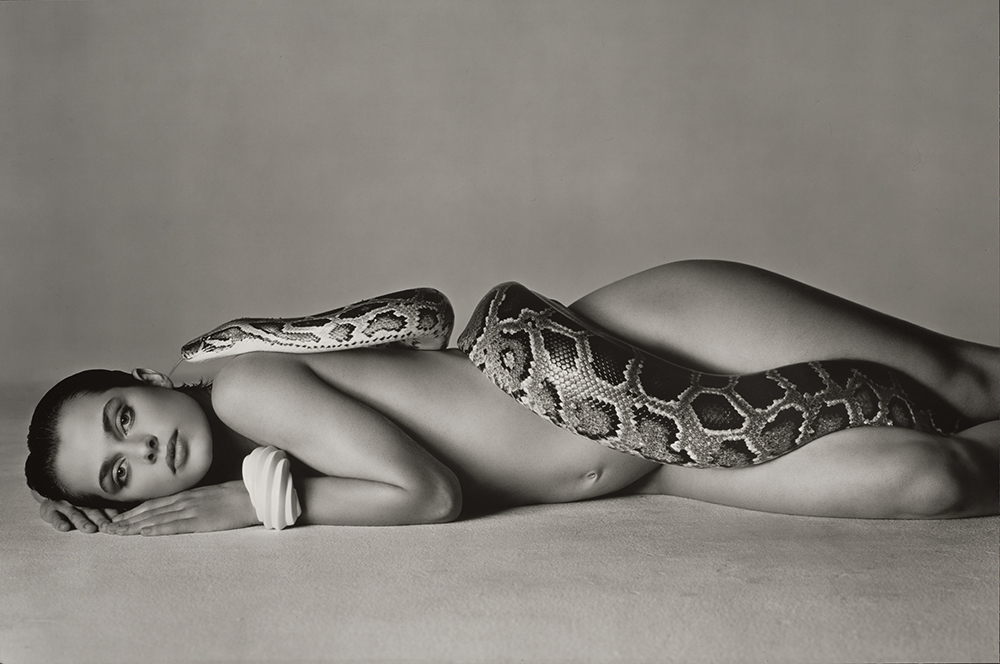 Olafur Eliasson in Turin and Florence
The Danish-Icelanding artist Olafur Eliasson is globally known for his visually appealing designs that tackle environmental issues. In a way they are activist work, as they draw our attention to our planet's issues and employ design and art as the carriers of those messages. This winter, Eliasson's works will take over not one, but two Italian art institutions, in Florence and Turin. The visitors can expect incredible visual experiences, optical experiences, complex patterns and plays of light unfolding before their very eyes. Eliasson's works will be in interaction in both venues, yet in different ways. Witness the ecological and scientific thought behind these works on the spot.
"Olafur Eliasson: Nel tuo tempo" is on view at Palazzo Strozzi in Florence until 22 January 2023. You can buy your tickets online.
"Olafur Eliasson: Trembling horizons" is on view at Castello Rivoli in Turin until 26 March 2023. You can buy your tickets online.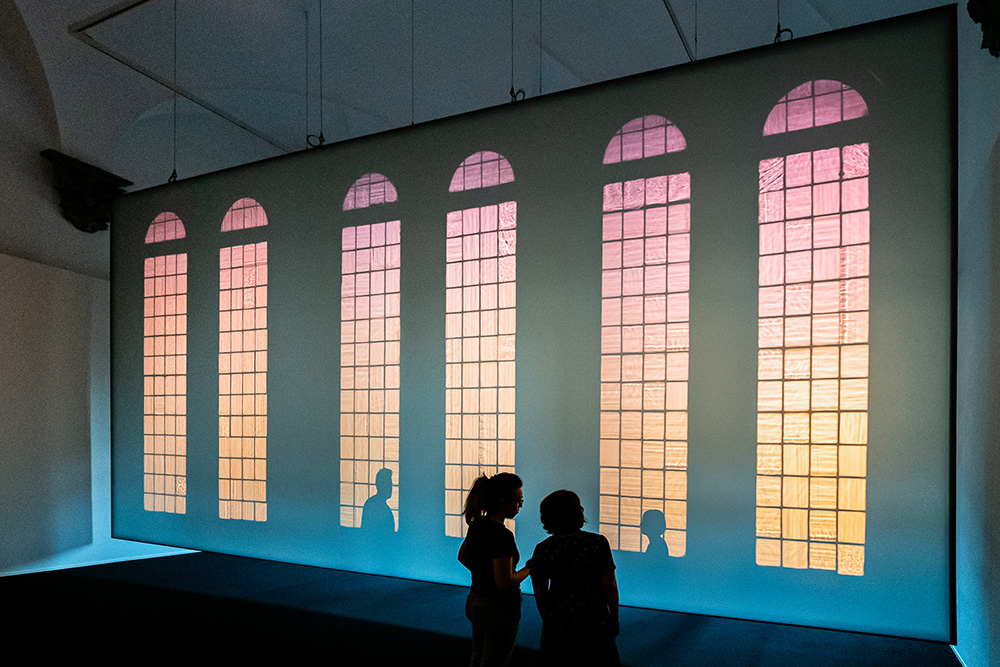 Machu Picchu at Mudec Milan
If you're interested in 3,000-year history of ancient civilization, Milan's Mudec (Museo delle Culture) is the place for you. The new exhibition there takes us though the history of Machu Picchu and the empires of Peru through artifacts, videos, and immersive 3D reconstructions. The visitors can also experience "a real flight simulation over the sacred city of Machu Picchu that will stimulate the senses of sight, hearing and the sense of movement, through an integrated virtual reality station with visual and sound VR movement."
"Machu Picchu and the Golden Empires of Peru" is on view at Mudec in Milan until 19 February 2023. You can buy your tickets online.