CHAT WITH AN EXPAT: ASHE LYON FOUNDER OF EDESIA'S TABLE – FINE VINTAGE JEWELLERY.
Living a beautiful slow life by the Italian seaside makes most of us think of amazing food, wonderful wine and a more romantic way of life. The kind of life sipping a glass of wine watching a Mediterranean sunset. Or, meeting friends at a quaint café to enjoy the sea, the sun and a mid-morning aperitivo.
This month's citizen of the world and current Puglia expat adores living this slower-paced seaside life in the southeastern Puglia region of Italy.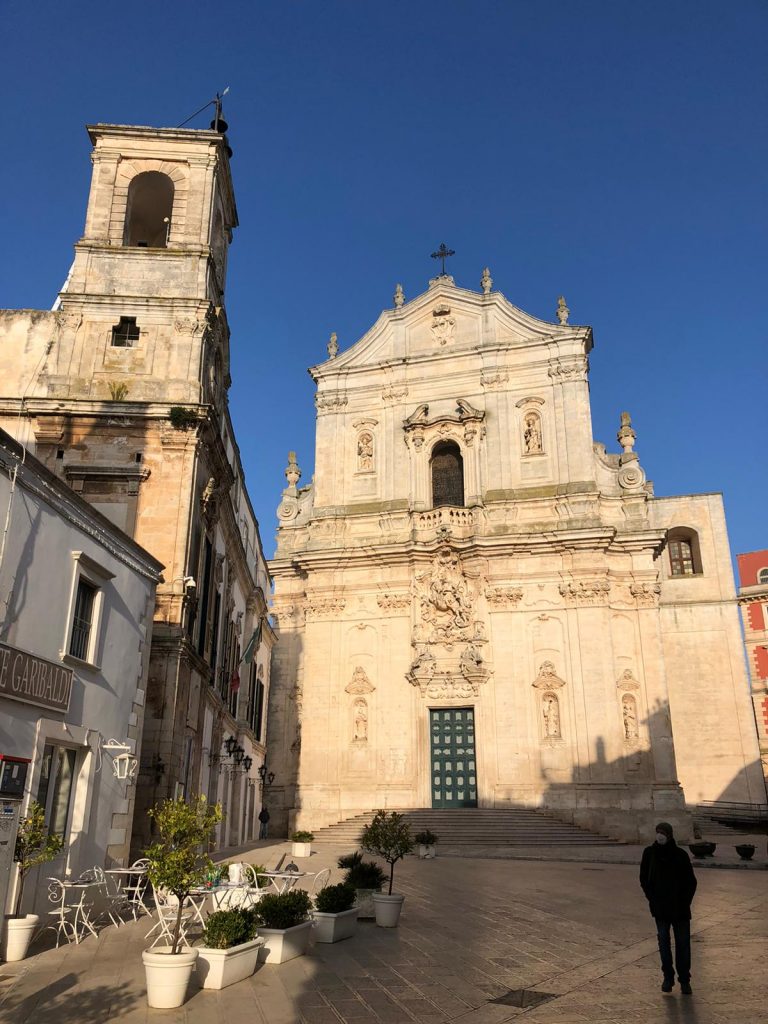 I feel like people feel the romance when they are in Italy.
"Living a beautiful slow life by the Italian seaside, cooking amazing food and finding antique jewellery that can be handed down from generation to generation." Ashe Lyon says these are her favourite things about living in Puglia.
Finding Her 'Soul Home'
Why did you want to Live in Puglia, out of all the places in Italy?
When I was younger I studied abroad in the UK. During a break, the Mediterranean was calling me and I went to Croatia. Originally it was supposed to be a holiday. But after meeting a local woman, a herbalist, turned that holiday into a three-month stay. I dropped out of school and wanted to stay forever. My best memories are of fun day trips, bumping along dirt roads in her old car after collecting wild herbs in the surrounding areas and enjoying a more laid back lifestyle.
The Meditteranean lifestyle is what I fell in love with. The dream of living abroad was born. So many people live a more natural lifestyle along the Mediterranean. Later when I visited Greece I felt such a strong connection to that part of the world it felt like I'd found my soul home. Southern Italy and Greece in particular. When I met my husband Michael–an Italian from Puglia in Italy's south–it was no wonder it seemed destined.
Where is Puglia for those of us that don't know?
You know how they say a map of Italy looks like a boot? Well, the scenic seaside Puglia region is the heel. With hundreds of miles of Mediterranean coastline, I love its laid back, slower-paced feel.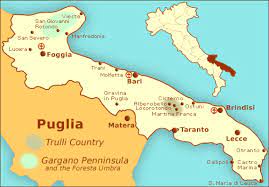 The feel of Puglia is one of my favourite things. I love the sense of slowness and a little bit of lawlessness.
For me, it's the perfect blend of a slower-paced relaxed lifestyle combined with tradition and the old ways. Those with a strong connection to the earth and nature would love it here.
What's the best part of Puglia life?
The lifestyle is slow. Shops close at 1 pm and open again at 4 pm. Everyone goes home for lunch and a rest. This is life in Puglia. The wonderful pace of life gives a perfect work-life balance by forcing you to slow down. To enjoy life.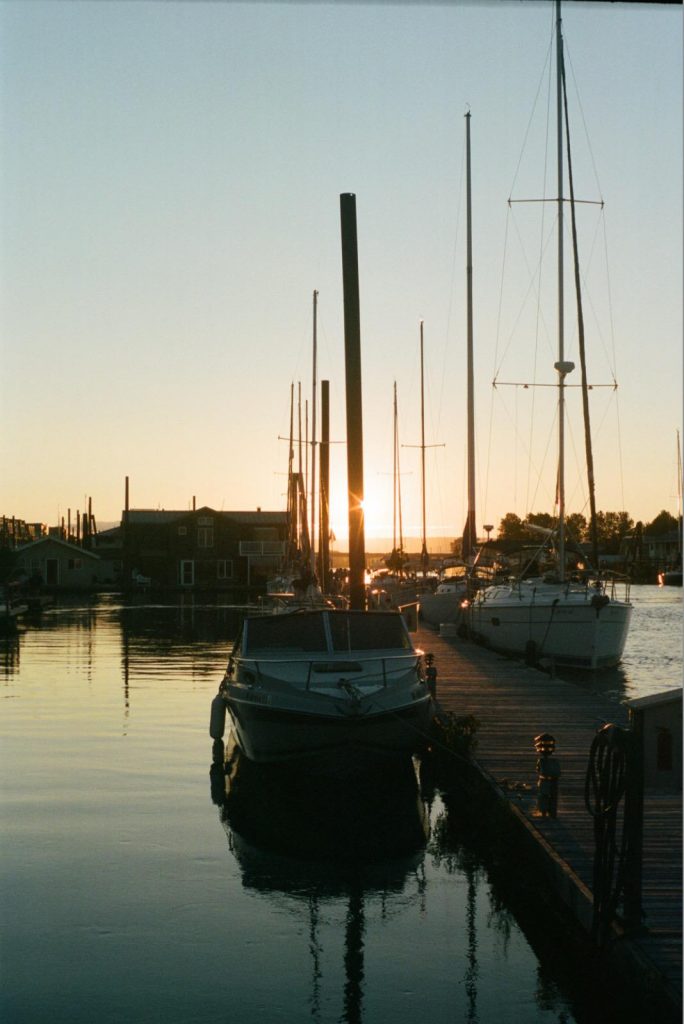 Daily you see locals enjoying a coffee sitting on the beach. People are out walking in the streets, playing and enjoying the community. People sit and watch a sunset. Puglia has its own style and feels like this is how things have always been.
How Does it Compare to Oregon?
Coming from Oregon's faster pace of life I love that sometimes I have to line up and wait. If what I need gets done that day, great. But if it has to wait and get done tomorrow then that's fine too.
Puglia makes me slow down. I can leave behind the hustle n' bustle, the crowds and the typical American "it has to be done today" feeling goes out the window. So does the stress. Learning to leave a faster-paced life behind is a blessing. But I still miss some things from home.
Tell us what you miss.
I didn't really expect to miss it but little things like West Coast granola. Products and lifestyle. Things like body lotion with lavender, non-toxic face serum, no synthetic fragrances and shampoos. Plus health products. Healthy foodie culture like a green smoothie with chlorophyll and algae etc.
I miss the West Coast old school health food store culture. The little places you find where you go in and it's a little dark with a certain smell. They always have names like Nature's Pantry or The Green Leaf with a beautiful old lady with grey hair wearing Birkenstock's who's worked there since the '70s.
What's Your Favourite Thing About Living in Puglia?
The natural way of life. When I buy groceries the food isn't plastic-wrapped or pre-packaged. If I buy celery it's still got dirt on it. It's a better quality of life for us. I collect wild mushrooms and herbs locally.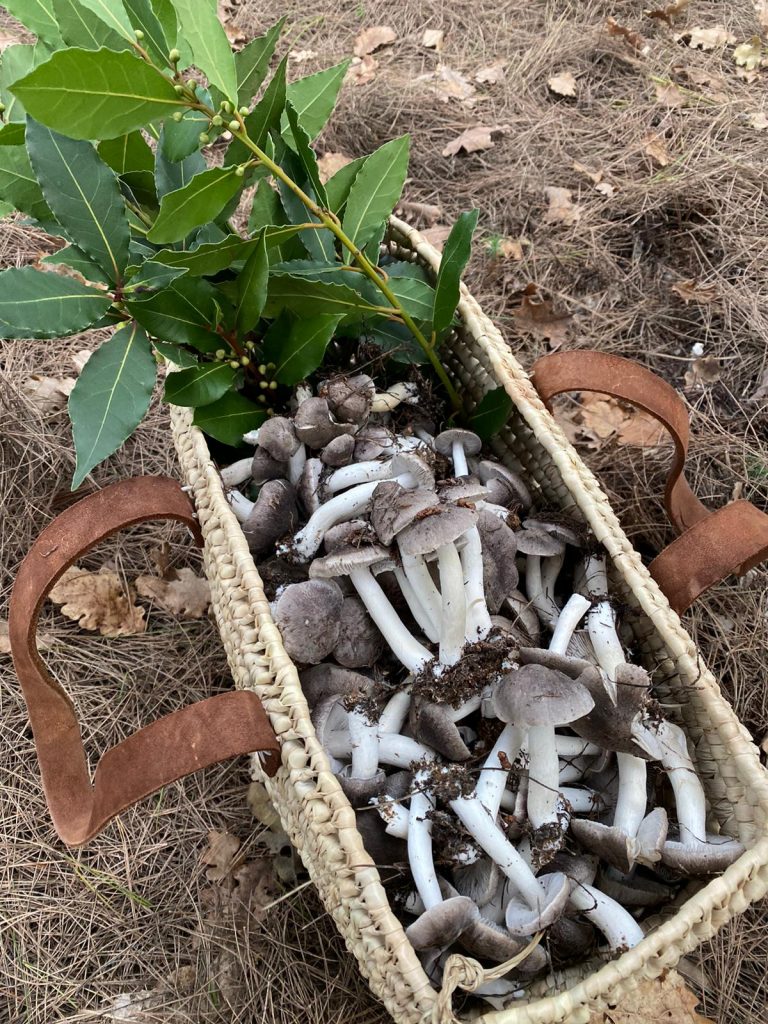 You see people picking wild food. Collecting greens like chicory to make my favourite local dish Fave e cicorie. A smooth fava bean (also called broad bean) puree served with fresh-picked chicory. The taste is amazing. It is my all-time favourite and I love how you see locals out laughing and collecting the plants. It's a healthier way of life.
Tell us your journey, how you got to Puglia.
My husband Michael and I share a strong connection to southern Italy and Greece. He is from Puglia. Our big Italian wedding had to be cancelled due to Covid so we got married in Oregon on his boat, a Catalina 30 at sunset. It was a lovely small ceremony with about 10 close friends.
Then we decided to go back to Puglia. After a lot of paperwork, I got my Permesso Temporaneo, a temporary residence. We still plan to have a ceremony in Italy when everyone can get together so it's a good thing I work for a fantastic wedding planner Noces Italiennes that specialises in dream Italian weddings.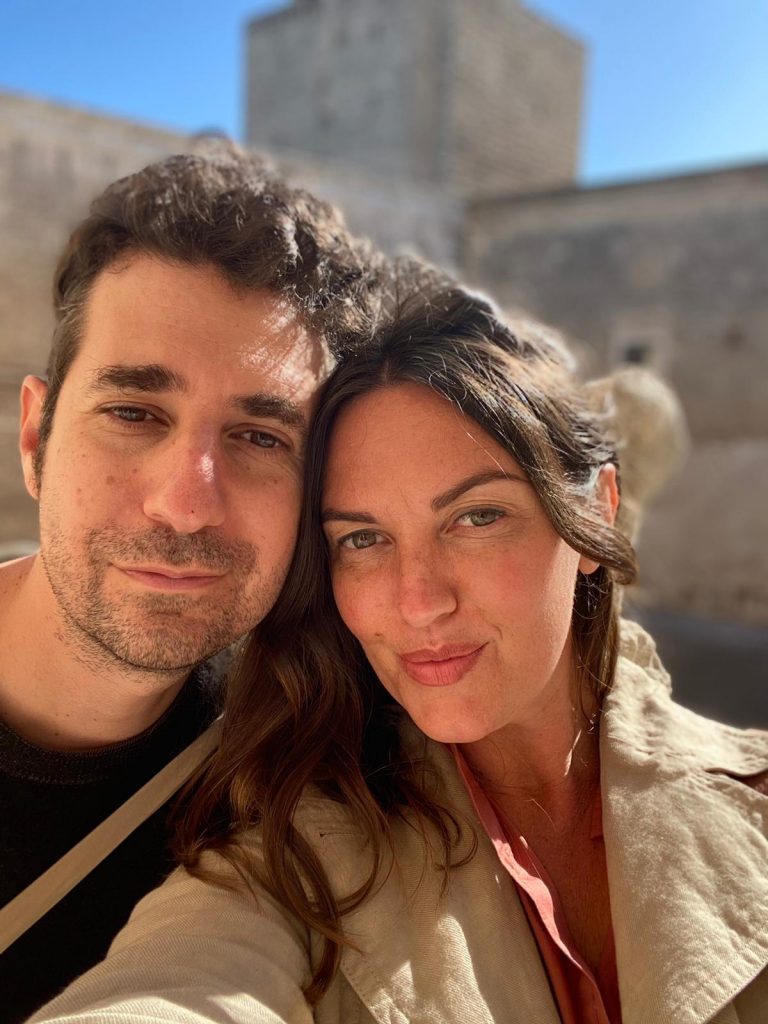 Although antique jewellery is my passion working with the amazing women at Noces Italiennes is perfect. I was so happy when I met Barbara and got to work with her. It was a way to meet other women, have a sense of community and a place to go during the day instead of being locked up at home during covid.
Why did you choose antique jewellery?
I love antique jewellery and the idea that one piece connects generations of women. Passing a piece down from mother to daughter, then to her daughter and so on for generations.
Starting as a passion project in 2017 I launched my antique jewellery business Edesia's Table. Heirloom pieces and precious metals are my biggest and passions. I love discovering pieces that have a story. A little piece of someone's energy shared with generations of a family. I love the strong sense of family, meaning and sentimentality.
What's your definition of an expat?
I would say someone open to making a home in a country other than the one they were born in. Plus, being open to and respectful of the chosen culture and the unique set of challenges that can be presented.
Lastly, what is the biggest blessing of living in Puglia?
The sea, the sun, and mid-morning aperitivo!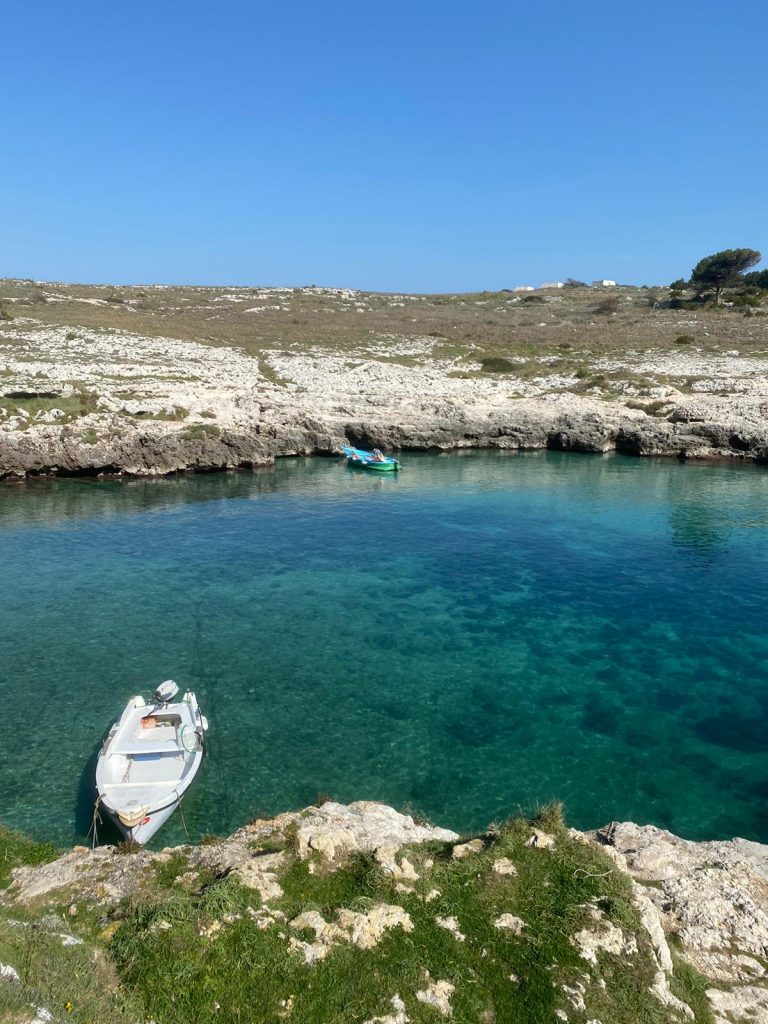 You can find Ashe on Instagram here.
Read about other expats in Italy
Katie Quinn, YouTuber and author of Cheese, Wine, Bread
Kylie Flavell, Filmmaker and YouTuber
Katie Palumbo Walks Us Through Healthcare in Italy
Mimi's Realistic View of Moving to Italy